 Tailor Your Health & Wellness Partnership Strategy With These 5 Tips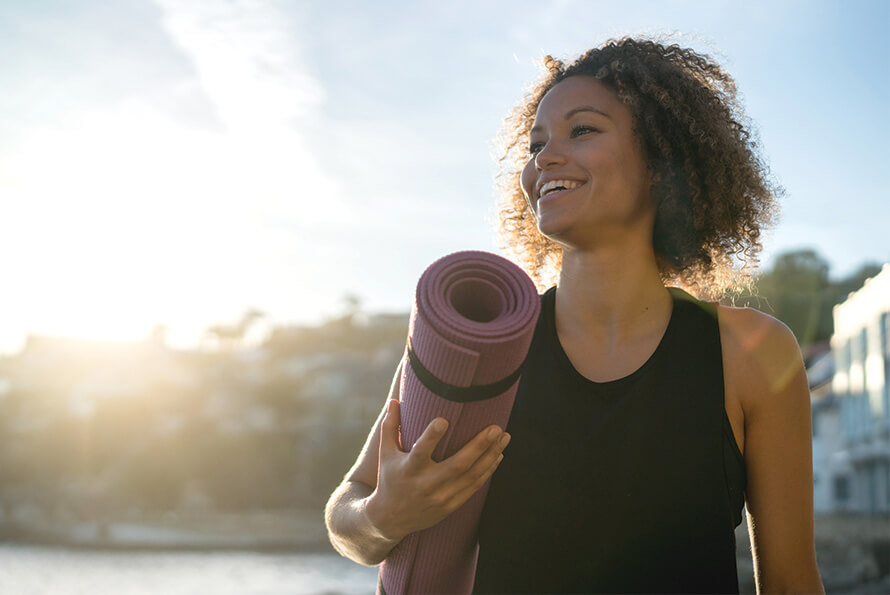 Partnership marketing is a powerful tool for boosting brand awareness, generating quality leads, improving sales volume, and more. It is a time-tested tactic that focuses on collaborating with performance-based partners, such as social media influencers, brand-to-brand partners, and affiliates, to deliver long-term results for businesses in a wide range of industries.
You might wonder whether partnership marketing can work within the health & wellness space, and the answer is "absolutely!" Partnership marketing is one of the most effective ways to generate hype in such a saturated industry. However, if you want it to make a measurable impact on your bottom line, you must tailor your partnership marketing strategy to align with the unique demands of the health & wellness industry.
If you aren't sure where to begin, whether you are launching a new partnership marketing program or revamping an existing one, we suggest that you follow these five tips:
1. Find the right partners
The success of your partnership marketing program hinges on your ability to find and connect with the right partners. If you choose the wrong partners for your campaigns, they will inevitably fall well short of your expectations. Worse still, teaming up with the wrong partner could cause lasting damage to your brand's image and diminish the trust you've established with customers.
With that being said, let's discuss what does the right partner does look like. This can vary greatly depending on a multitude of factors, including the region you are targeting and the category of health & wellness products you provide.
Nevertheless, there are some common attributes that every business should look for in a strategic partner. Specifically, you need a partner that:
Operates in the same industry or a similar vertical
Is well-versed in the industry
Has a broad reach
Can get your company in front of the right consumers
Shares your brand values
Is motivated to produce results
Finding a partner that exhibits all of these traits will set the stage for a successful partnership marketing program going forward.
2. Connect with influencers
The explosion of social media platforms has revolutionized the partnership marketing space, including the health & wellness vertical.
The health & wellness space is extremely crowded, presenting one of its biggest challenges. Consumers have hundreds of options when shopping for health products, supplements, and other wellness services. To make matters more challenging, some consumers distrust branded social media content and paid ads within the sector.
However, consumers are far more open to recommendations made by influencers. In fact, approximately 61% of consumers view these recommendations as trustworthy, a statistic that reveals that partnering with influencers is an excellent way to build trust with your target audience and stand out in the overly packed health & wellness space.
3. Expand your reach in target markets
One goal brands often have within their partnership marketing programs is to significantly expand their reach. With this in mind, it's important to choose partners that have a presence in similar markets as yours. In other words, you should generally avoid partners that have starkly different audiences.
For instance, let's say that you sell wellness products geared toward men between the ages of 18 and 40. Working with a partner that has a predominantly female audience most likely won't yield significant benefits for your business. The smarter approach is to seek out partners with an established audience that aligns with your target demographic.
4. Pool your data
Partnership marketing relationships are meant to be symbiotic, which means that the collaboration should benefit both your brand and your partner's.
Before even starting a partnership, you should discuss shared goals and set clear expectations for the relationship. You can also take it one step further by sharing market data to help one another better understand your respective target audiences.
The more data you acquire, the easier it is to tailor your partnership marketing strategy to the complex and rapidly evolving health & wellness space. Pooling your data with that of your partner's will provide actionable insights that you can use to optimize your program to better connect with your audience.
5. Lean on an experienced agency like Acceleration Partners
Even if you perfectly apply the above tips to your health & wellness partnership marketing program, it can still be challenging to maximize your return on investment and subsequently increase your sales.
Fortunately, you don't have to navigate the competitive partnership marketing arena alone. Instead, you can connect with Acceleration Partners (AP) and let us level up your partnership marketing strategy. We have collaborated with numerous clients throughout the health & wellness space and achieved significant success:
From revamping the programs of established brands to fueling the growth of emerging health & wellness companies, we have done it all.
Ready to elevate your health & wellness brand through partnership marketing? 

Let's connect!