 AP Summit 2022 Celebrates Relationships and Growth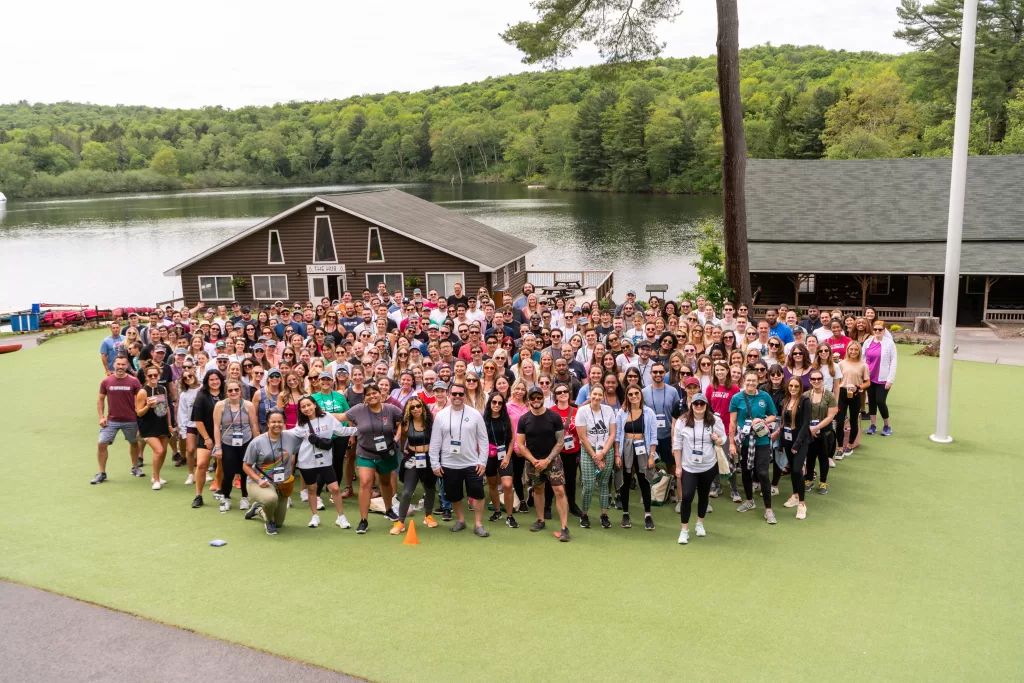 Acceleration Partners hosted our first in-person AP Summit since 2019 at Camp No Counselors in Equinunk, Pennsylvania. From May 24-27, 2022, nearly 300 employees from 23+ countries gathered to connect, celebrate and inspire one another.
This unique camp experience amplified our culture of meaningful partnership, positive challenge and purposeful change. It also gave employees from newly-acquired Grovia by Acceleration Partners a chance to get to know the extended AP team.
Summer Camp, AP Style
AP Summit included traditional camp activities (like boating, archery, high ropes, and nightly s'mores by the campfire) and non-traditional camp sessions (including morning yoga, chocolate tasting, cupcake decorating and painting). The "choose your adventure" format enabled employees to maximize their own experience while connecting with others in a relaxed setting.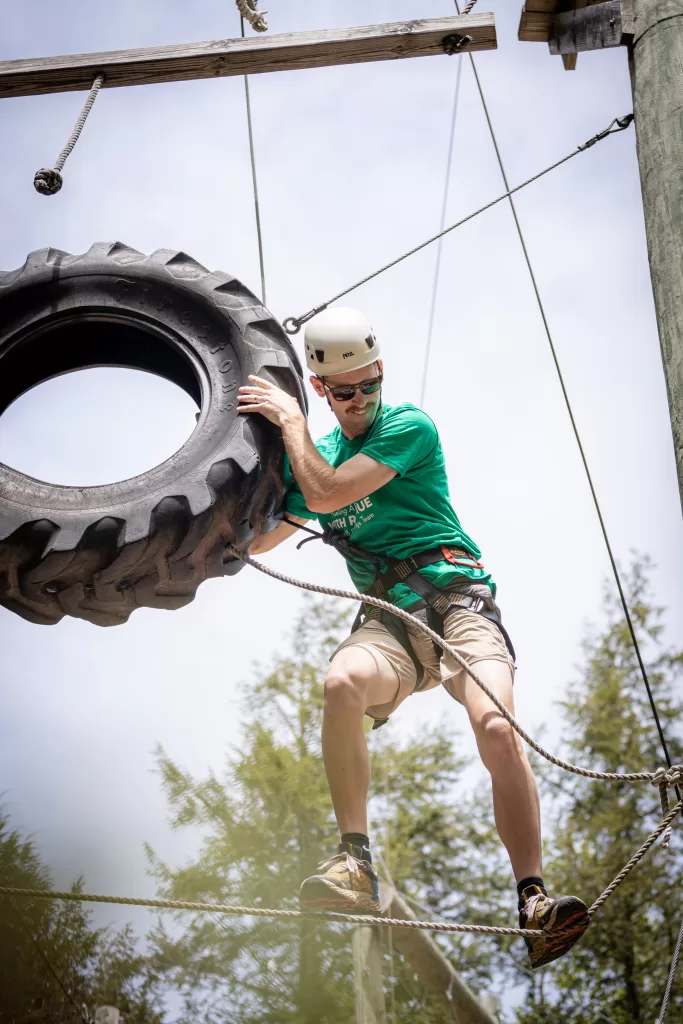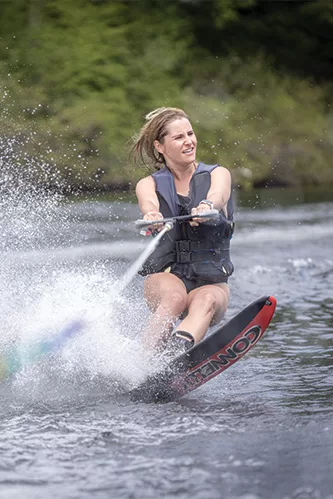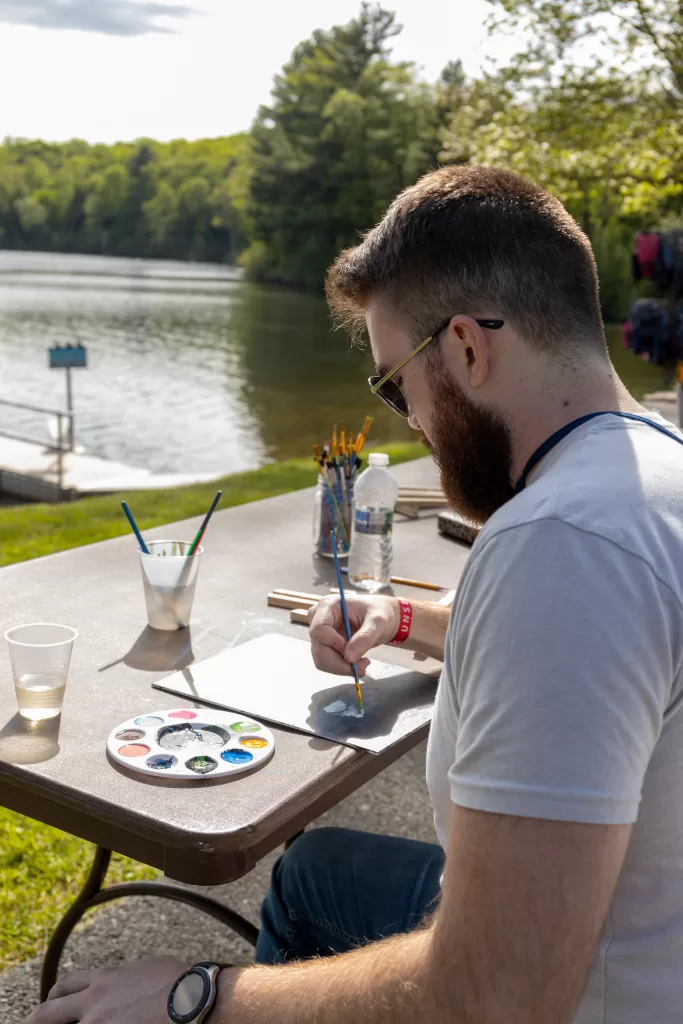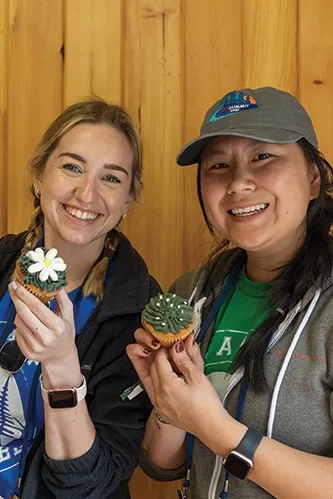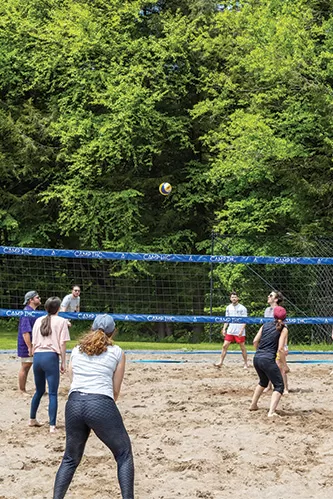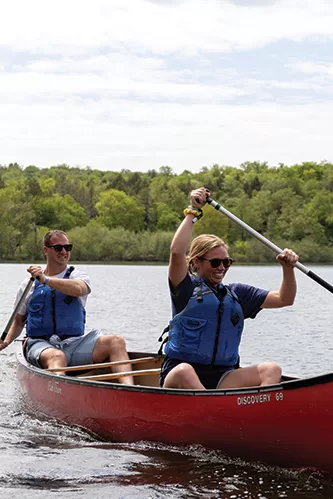 The week also included some truly AP-style events:
CEO Fireside Chat with Matt Wool
AP World Cup Soccer tournament (congratulations to Team EMEA Yellow!)
AP Olympics and a Team Adventure Challenge
Club AP Decades Party and our infamous AP Karaoke Night
Employee-organized board game night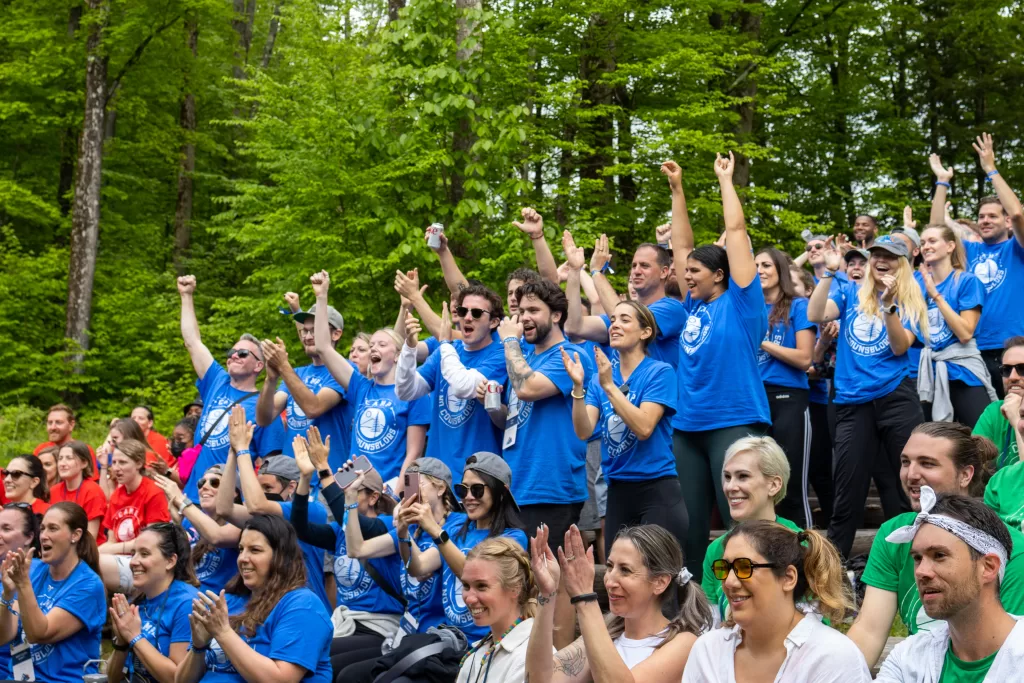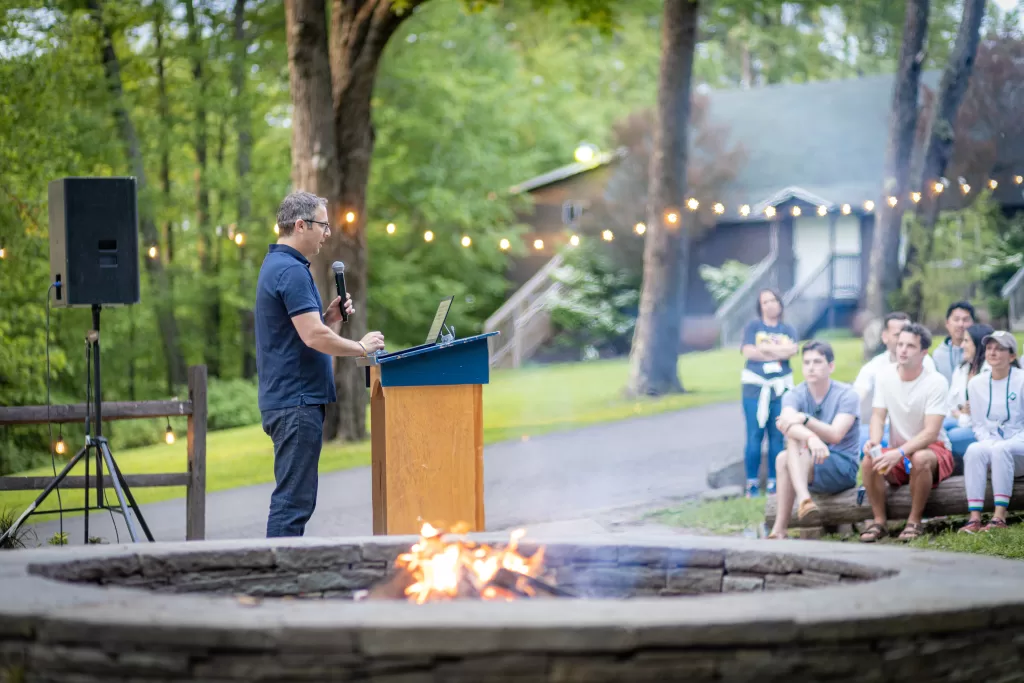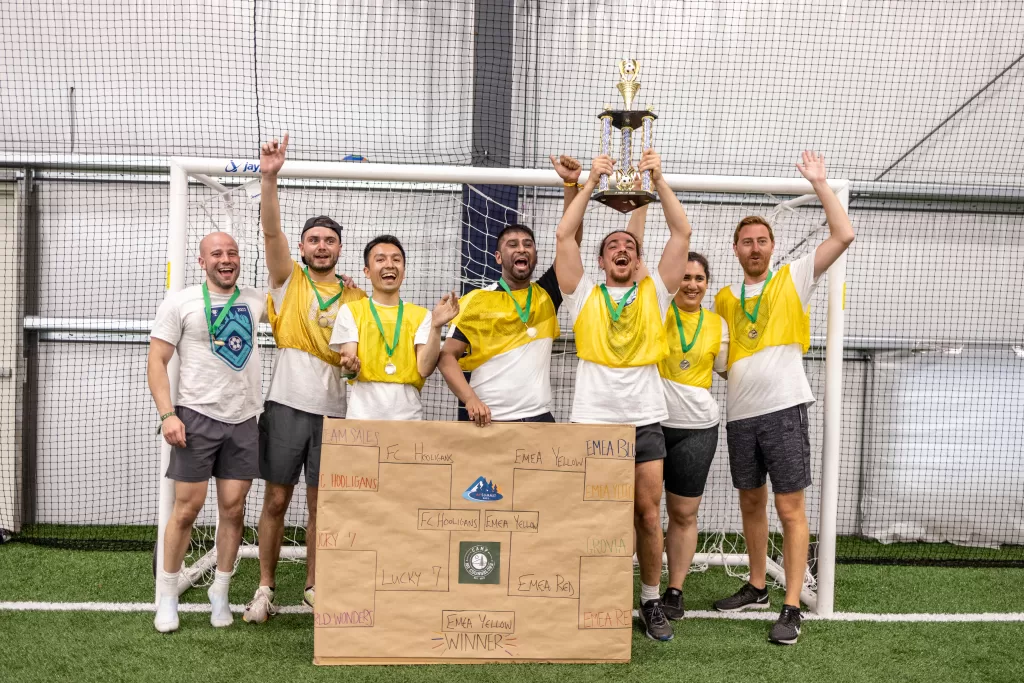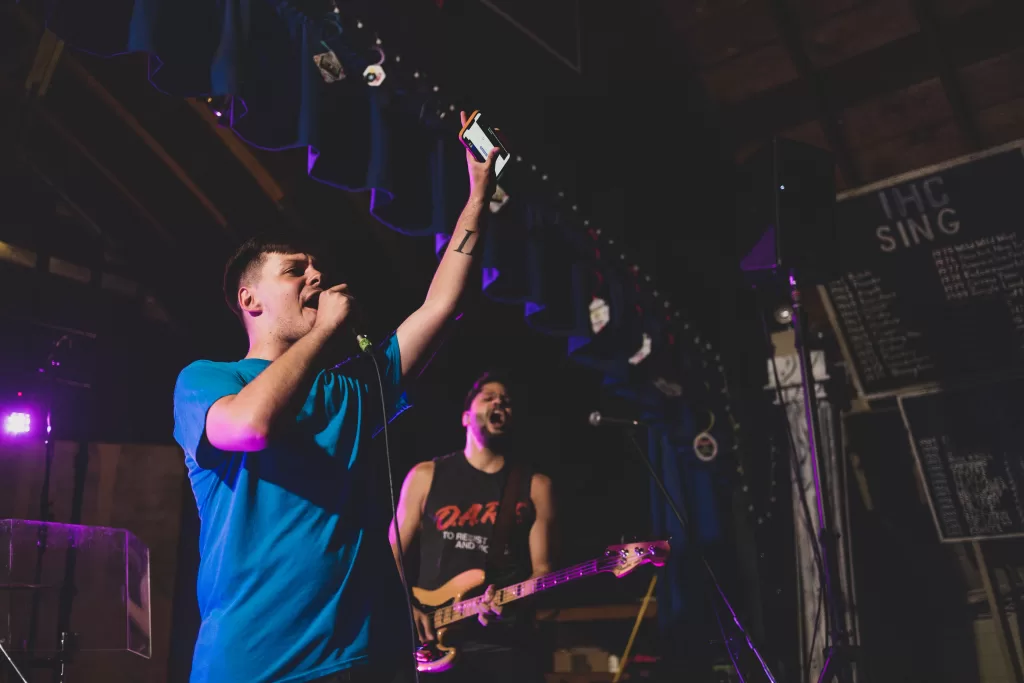 Our campers went all in – whether attending a morning 5K run, one of the organized sporting events, or choosing a decade to represent. All of these activities gave employees a chance to know one another outside of video calls.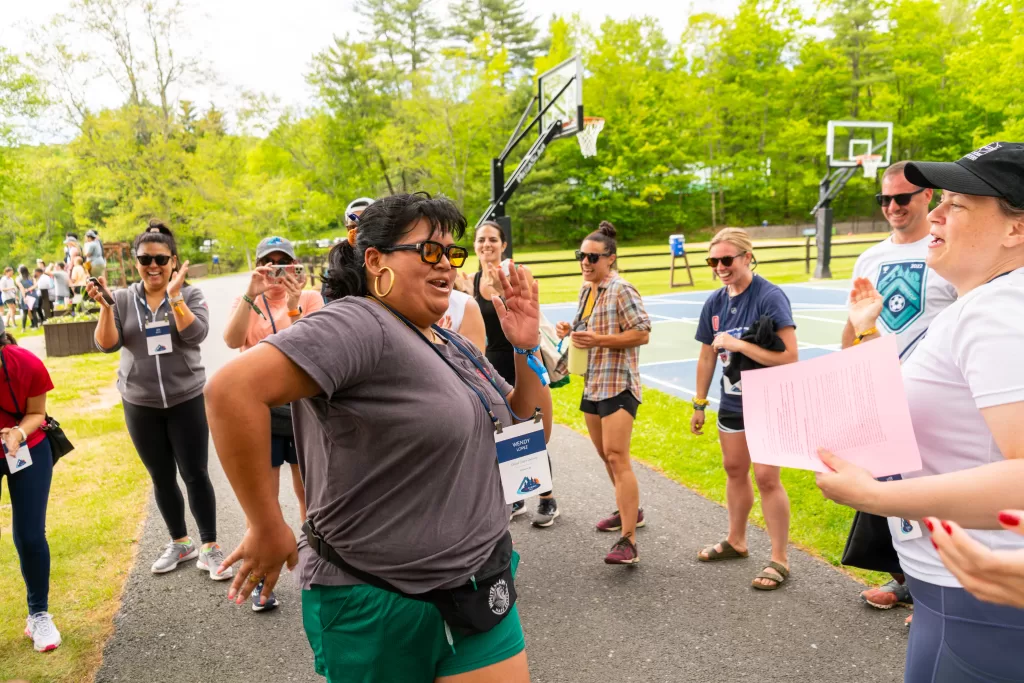 Learning from One Another
Throughout the week, we had the opportunity to hear from a number of inspiring individuals, including keynote speaker Dr. Abdul-Malik Muhammad, educator, transformational leader, entrepreneur and author.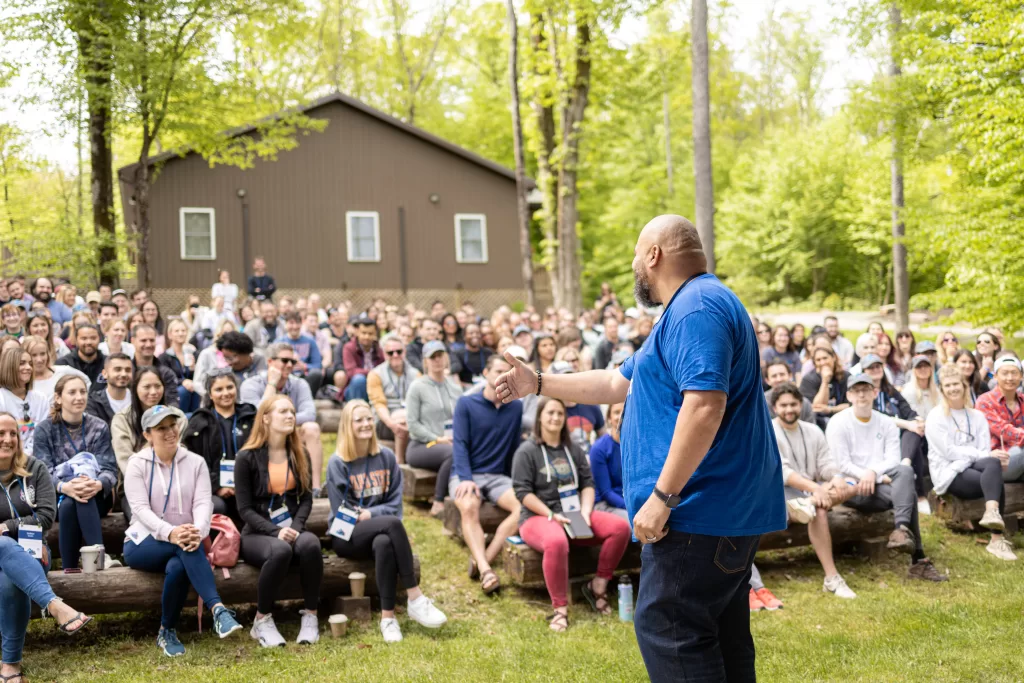 During his powerful keynote, Dr. Muhammad shared his formula for affecting positive change, why it's a synergistic process and how it can be adapted to any person or organization.
The formula is simple: Connection + Challenge = Change
"Connection creates a currency which we can use to challenge," Dr. Muhammad shared. It's how we adjust within the Social Discipline Window to create meaningful connections in order to more effectively challenge one another to change.
In addition to Dr. Muhammad, the summit included TED-style talks from AP employees. Delivered with inspiring and authentic vulnerability, the discussions included:
Dunbar's Number Theory, understanding introversion and extroversion, and the key to finding meaningful relationships
Learning to say "No" and the importance of personal and professional balance
Maintaining mental, physical, and spiritual well-being
Finding courage in the darkest of moments, and how one small action can a have far-reaching impact
An incredible experience for both the speakers and the attendees, and one which highlighted the relationships which make AP special.
Celebrating Core Values and Dreams
Our Core Value Awards have long been a cornerstone of our AP Summit Awards Ceremony, and a chance to celebrate colleagues for their hard work and support.
The peer-nominated Core Value awards recognized employees from across Acceleration Partners and Grovia. Nominees included both long-time employees and those newer to the organization, from all regions and all departments.
Congratulations to all the nominees and winners, including Chelsey Holt – who received the AP Core Value All-Around award!
In this heartfelt LinkedIn post, Chelsey shared, "To say I am humbled, grateful, excited, and blessed is an understatement. I cherish every single person who I've had the pleasure of working with, past and present, that invested in my growth, taught me, mentored me, and challenged me to be a better person and leader every day."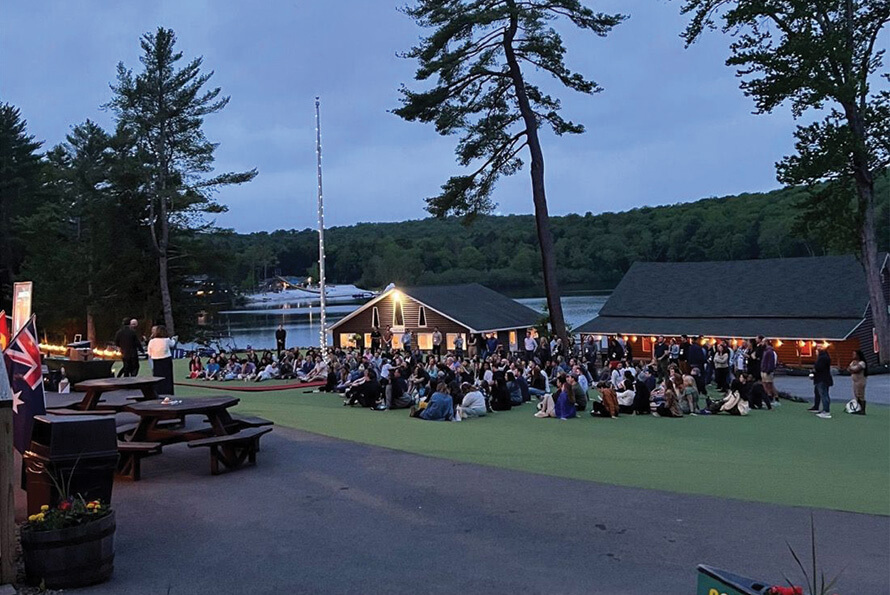 In addition to honoring employee commitment to our core values, the AP Summit Awards Ceremony also includes Dream Awards. Now in its sixth year, our employee Dream Program has granted more than 100 dreams/wishes – surpassing our 2024 Vivid Vision goal. This program connects employees to people, passions, and opportunities to which they would otherwise not have had access.
Some of this year's Dream Awards included:
Charitable donation and meaningful volunteer opportunity
Time with family or friends, near and far
Mentoring sessions with professional experts and pioneers
One such wish was that of Shakiria Wheat, an Associate on our Americas Client Delivery Team. Shakiria dreamed of meeting a successful black woman mentor to learn how she has navigated her career and achieved success. Through the AP Dream Program, Shakiria will have the opportunity to spend time with Aicha Evans, CEO of Zoox (Amazon's self-driving car subsidiary) at the company's San Francisco, CA headquarters.
"I am at a loss for words that I was chosen to have my dream fulfilled and I cannot wait to meet Aicha Evans! Let this be a testament that there are great companies out there, and I am fortunate to work with the best one! THANK YOU, AP!" Shakiria shared. We are excited for your opportunity, Shakiria, and can't wait to hear more on your experience.
The AP Awards Ceremony concluded with breathtaking fireworks over the lake – a perfect end to a magical week of celebration and growth.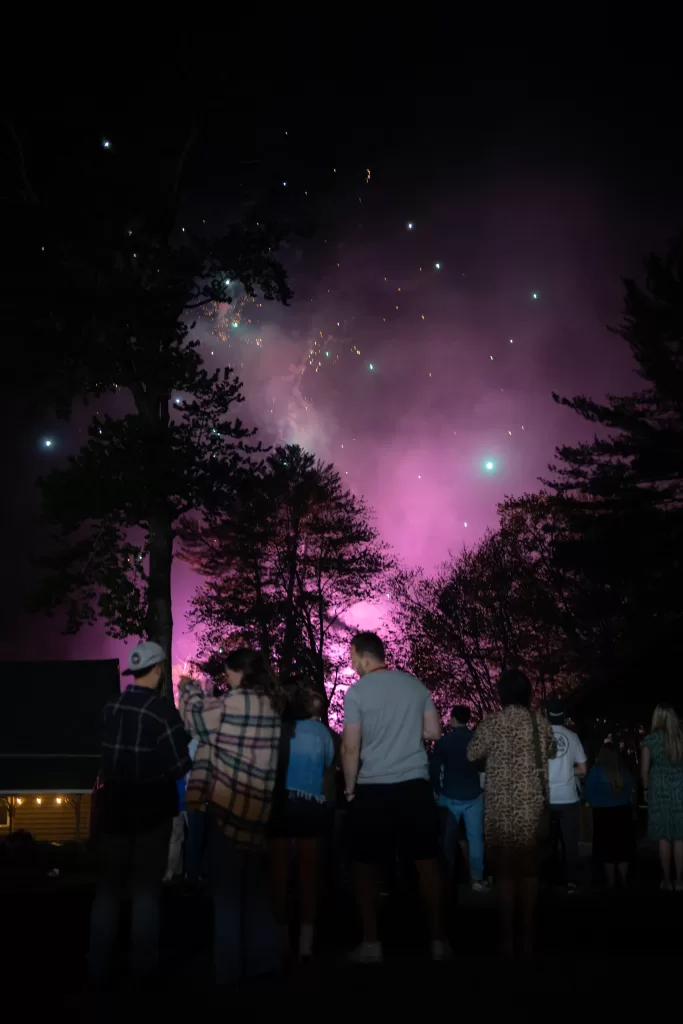 Helping brands unlock growth through partnerships.