 Affiliate Partner Types: What You Need to Know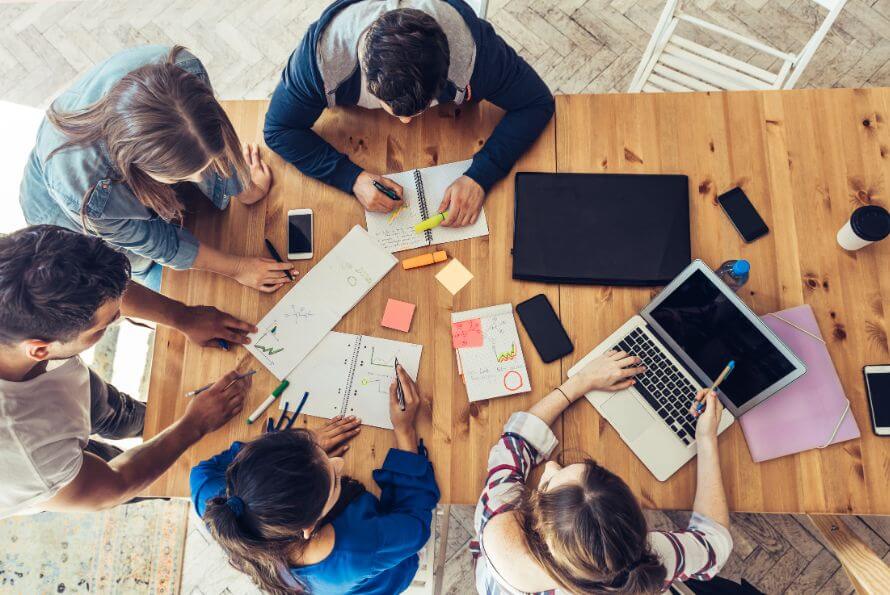 Affiliates are an essential component of the partner marketing ecosystem; without them, brands simply could not have an affiliate program. As of 2023, the market value of affiliate marketing has surged past $17 billion, and industry experts are predicting its value to reach $27.78 billion by 2027, reflecting an impressive growth of approximately 63%.
These impressive growth stats tell us that it's becoming more critical for brands to find the right partners to add to their expanding affiliate channels.
It's important to note that there is no one-size-fits-all approach when building a partner strategy for your affiliate program. It takes careful consideration, planning and testing to ensure common goals are established between a brand and its affiliate partners.
Many companies, even ones with established affiliate marketing programs, often don't realize just how many different affiliate partner types there are to work with and the immense potential they can offer, regardless of the industry or business model a company falls in.
Below is a list of some traditional and nontraditional affiliate partner types and their descriptions:
Affinity Group / Closed User Group: deliver focused offers and content to a wide range of specific, highly-targeted affinity groups, such as students, health workers, military, seniors and more. This is done through a closed network that can only be accessed by the affinity group and reduces the risk of leaked promotions.
Brand to Brand Partnerships: enable brands of similar values or customer demographics to leverage each other's customer base/reach to generate incremental revenue that enhances audience, reputation, and overall brand strategy.
Card-Linked Offer (CLO): provide targeted offers to consumers based on purchasing behavior and leveraging card transaction data as a source of truth for a sale.
Content: create relevant, customized and valuable content, such as product reviews and sponsored posts, to promote a brand's product or services to their audience. These partners can include bloggers, product review sites, social media influencers and more.
Coupon: feature discounts and promotions (typically with a dollar or percentage off the user's purchase); drive traffic to a brand's site and increase on-site conversions.
Deal: promote specific product deals and offers for brands through images and content. Deal affiliates have loyal and highly influential users.
Email / Newsletters: create highly customized emails that appear to come from the brand, while reaching influential audiences by leveraging their historical data.
Influencer: Through their relatability and niche audiences, influencers can develop strong brand relationships founded on trust and authenticity.
Influencer Networks: give brands access to thousands of thoroughly vetted influencers within the network, allowing brands to save time and effort instead of creating one-to-one partnerships with individual influencers.
Lead Generation: generate high-value leads and motivate brands' target audiences to complete a desired action, such as an application, form, email signup, subscription and more.
Loyalty: have dedicated and engaged user bases who trust these sites as resourceful shopping destinations that give consumers the best rewards and offers available for any brand online. Rewards can be in the form of cash back, redeemable points, airline miles, college fund accounts and more.
Mass Media: include notable online and offline publications and media companies that produce quality content and deliver it to their highly engaged, well-established audiences.
Mobile: range from mobile networks and affiliates with a mobile app to mobile measurement and attribution providers. These partners can be compensated in a variety of ways, such as commission, cost-per-installs, applications and linked payments.
Registry: give advertisers—who might not have a formal registry—the ability for their products to be included in online registries for people celebrating life events.
Review: provide reviews for products and services on editorially-focused websites. The products and services have typically been purchased, vetted or used by the editors or other consumers, leading to trusted and organic content creation for brands.
Search / TM+: bid on branded, trademark plus terms or non-branded keywords to drive traffic to a brand's website, which can block competitors/unauthorized bidders and generate exposure.
Shopping Comparison: allow the consumer to find the best product or deal while saving them time, as these partners typically have a search-and-sort function by category, price, brand and more. Brands benefit by staying on top of current trends and competitor pricing.
Sub-Affiliate Networks: offer brands an efficient and effective way to grow and scale their affiliate programs through access to a variety of partners, including content creators, bloggers, influencers, and more, rather than creating one-to-one relationships with individual sites, who can drive significant traffic and revenue.
Technology: present brands with a suite of technology solutions that can allow them to connect with consumers through all stages of their journey and lead to conversions.
To find out more about the different partner types and how to activate them in your affiliate program, download our Ultimate Guide to Affiliate Partnerships.
Finding the Right Partners
Whether you're a company that is just getting started with an affiliate program or you're a brand with an established affiliate program, consistently recruiting and activating affiliate partners is vital to your program's success.
If you want to continue growing your program and taking advantage of the incremental potential that's out there, you'll want to supplement your program with new partners that are coming onto the scene. Additionally, it's important to consistently evaluate the current affiliates in your program in case any of them have gone stagnant, and if they have, encourage (and incentive, if needed) them to become profitable again.
When it comes to deciding who you should partner with and how, there are important steps to take and factors to consider, including:
Determining the Goal(s) and KPIs for Your Affiliate Program
Setting a goal for your affiliate program and figuring out what key performance indicators you plan to measure success by is crucial to determining what affiliate partners are most likely to help you reach those performance outcomes.
Depending on their capabilities and business model, affiliates can help with everything from converting customers, increasing revenue and new customer acquisition to brand awareness, high-value lead generation and much more. That's why it's important to also consider the affiliates' promotional method(s), the amount of traffic and engagement their site has, the type of content they post and their relevancy to your brand.
Most brands find that having a healthy combination of traditional partners, niche sites and unique or new-to-market partners in their affiliate program allows them to realize the most value in terms of scale and growth.
Your Communication Approach to Affiliates
However you decide to structure your communication system with your affiliate partners—be it to invite them into your program and provide them with creative or share an upcoming campaign with them—it's imperative that your communication has an element of personalization. By also giving as many details about your program as possible, your partner will have a better understanding of how it would benefit them to promote your products or services.
It's important to be aware that communication between traditional and nontraditional affiliates might be different. When speaking with traditional affiliates, there is already an understanding of the performance model, the tracking options available, what is needed to get the partnership set up, etc. With nontraditional affiliates, you might need to first lay the groundwork for expectations on setting up a performance model.
These steps are just the tip of the iceberg when it comes to recruiting, activating, optimizing and building long-standing relationships with affiliate partners, which is why we suggest utilizing an experienced Partner Development team to help you navigate the intricacies and nuances.
Ready to skyrocket your brand's success with high-performing affiliate partners?