 Influencer Partnership Marketing Strategy 101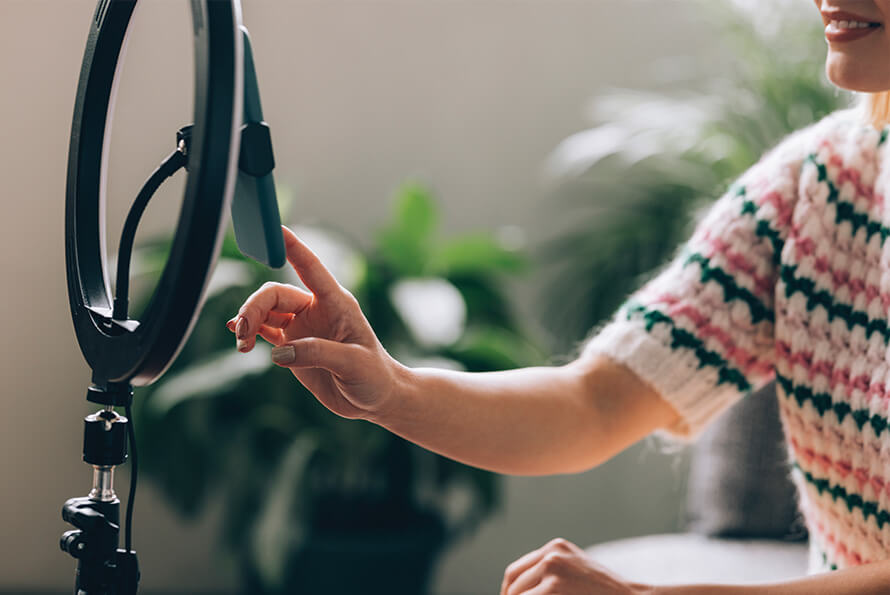 Working with influencers is still considered an unknown within the wider digital marketing space – companies are intrigued by how to measure success and do not necessarily understand the scope it can provide for a new, growing or existing business. In the current climate, it takes eight times (on average) for a consumer to see something before they buy it. Making sure consumers are considered with every influencer touch point is key and reviewing the performance is crucial, especially when the influencer industry has reached $16.4 billion in 2022. At Acceleration Partners (AP), our consistent element of working with influencers includes reviewing the impact that their content has on our clients' KPIs.
Discover the five key areas every cohesive and robust influencer partnership marketing strategy should have to ensure a data-driven impact.
1. Know your goal
When working with clients at AP, we ask for an overview of their target market, KPIs (Key Performance Indicators) and potential budget to unlock influencer marketing. These three key pillars will ultimately decide the strategic route taken for recruitment and scalability, which will highlight the intensity of growth expected.
Communication with clients at all touch points is necessary with influencer marketing, as it can be exceptionally volatile; in any sense, the quality of influencers should outweigh the quantity, but once the quality influencers have been pinpointed, we can utilize these insights through lookalike audiences on our platforms to boost the quantity of quality and replicate success.
KEY PILLAR: BUDGET
Building an influencer recruitment plan can only be considered when we know what we're working with. The four main ways clients can work with influencers are: gifted only, gifted + commissions, fixed fee only and hybrid collaborations that encompass gifting + commissions + fixed fees for content.
Each method has pros and cons, but can work individually or in harmony with each other depending on the campaign requirements. An affiliate model with commission included would be advised in the current economic climate so influencers feel empowered to earn an uncapped fee from extra efforts.
KEY PILLAR: TARGET MARKET
In order for a brand to target the right audience, analysis at an influencer level is required, with gender, age and location likely being the key factors to assess, along with audience interests. Some influencers may look suitable on the surface, but an influencer's audience is telling for how successful the campaign will be in all respects: reach, engagement, click through rate and conversion rate. At AP, we account for the target audience before vetting influencers at a deeper level to ensure the legitimacy of potential content created.
KEY PILLAR: KPIs
KPIs are a critical factor to recruitment strategy. Influencer marketing can be used to target all aspects of business growth and it is important to know exactly why our clients want to use it. Brand awareness, for example, would be a much more exposure-led campaign based on reach, whereas revenue-driving programs would target influencers with higher engagement rates and more authentic audiences that show high potential for conversions.
Examples of influencer KPIs: Brand awareness, real reach, revenue, sales, clicks and engagement rate.
Read our Influencer Partnership Marketing guide to learn more about key metrics to watch when attributing influencer effectiveness.
2. Choose the right influencer
Influencer recruitment is a vital part of every influencer campaign. Regardless of the size, scale and budget, the fundamentals of recruitment will always be the same. Finding the right influencer is a process, it's not always easy and there isn't a "one size fits all". Each brand should have a personalized influencer program strategy based on what they want to achieve, which will also determine how aggressive their recruitment target is. Influencer campaigns should align with the brand, be authentic, relevant and diverse.
According to Harvard Business Review's latest article; "the optimal level of follower-brand fit occurs when around 9% of an influencer's followers have interests that match with the sponsor brand, with a one standard deviation difference from this optimal level decreasing ROI by 7.9%."
Recruitment can be carried out weekly, monthly, quarterly or on a campaign basis, depending on goals, but it is an ongoing process necessary to keep the brand active, relevant and positioned in front of the right communities. With constantly changing social trends, platform algorithms and popularity of creators, the consistency of recruitment is essential for sustainable program growth. Targeting the wrong influencers, however, is time consuming, costly and can impact overall performance—it's simply not worth it!
3. Utilize the right social media platforms
Influencer content will never 'land' with the audience if it is not optimized for the platform it exists on. Each social media platform has a different sense of community, conversation and connection with its users.
For example: Facebook is now predominantly a channel for friends and family to reconnect, whereas TikTok is all about humorous content that takes you away from reality.
Social media platforms, in general, have a lot of additional factors involved which will aid influencer success if used correctly; timings, length of content, authenticity, hashtags, even music, all have a part to play in how visible your content will be through your influencers and how far it will be shared.
Forever changing algorithms mean that the landscape is always evolving and content that worked one day, might underperform when replicated or even if it was posted an hour later; timing is vital. The influencer experts at AP know how to optimize social performance and work with influencers to personalize this to their own audience and profile knowledge.
Multi-channel posting is ideal to engage with consumers at all different touch points, but the content should always be optimized for each platform. While resharing a TikTok on IG reels can go hand-in-hand, taking a clip from a YouTube video to reshare on either of those channels wouldn't have the same effect as the dialogue and approach would be completely different. There are easy wins with reposting and resharing, but the same content should have a different outcome for each social platform to maximize success.
4. Build mutually beneficial relationships
With performance partnerships, relationships are everything, and building mutually beneficial relationships will mean even more for the outcome of your partnership program. Creating a solid, empathetic bond with influencers is key to working with them on strong content, genuine feedback and long-term success.
 The base of all influencer strategy should be aligned on the foundation of finding influencers that want to work with you as much as your brand wants to work with them. An element of personalized connection should also be apparent in the influencers you partner with, as they should authentically love your brand and partnership, rather than it feeling forced and unnatural.
Influencer content is a collaborative process at AP. We ensure that both clients and influencers feel comfortable at all stages of the partnership, resulting in quality content that supports predetermined KPIs. Through hybrid payment partnerships or commission-based activations, collaboration can become a fruitful relationship for both parties and propel alliance into a long-term bond.
5. Don't interrupt, be authentic
In a digital world, consumers are becoming increasingly savvy and prone to rejecting stereotypical ads, especially when they get in the way of authentic content. The last point to consider in building a successful influencer partnership marketing strategy is to produce genuine, natural and enjoyable content, the type of content that consumers don't even realize they are consuming.
This means utilizing the social platforms for what they do best, like creating a TikTok that is entertaining and an Instagram story that appeals to individuals. As creators are growing and producing organic content, ads that are not carefully thought out and collaborated on with an influencer's insights can come across obnoxious and deter audiences rather than engage with them.
Turn to influencer experts for support
Whether you're just starting out in building your influencer partnership marketing strategy, or looking for expert guidance to scale your program, lean on a partnership marketing agency that can get your where you need to go.
Acceleration Partners' fully integrated and transparent influencer program management service addresses every facet of influencer partnership marketing—from strategically acquiring partners to helping you target the right audiences and generate quality leads, revenue, and more.
Ready to grow and scale your influencer partnership marketing program? Let's connect!