 How AP Builds Successful Partnerships By Leading With Empathy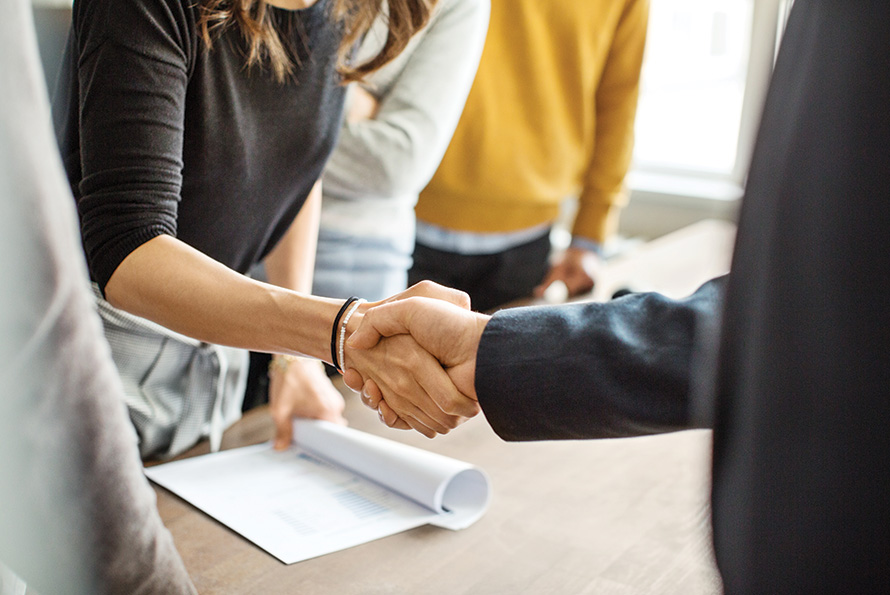 When looking to build a new partnership for your brand, it's important to consider how to make the relationship successful long into the future, and not just in the short-term. It's not enough to find an agency willing to simply connect your brand with an affiliate in your partnership program; your partnership should be continually optimized and given the opportunity to evolve. If a partnership is strategically and thoughtfully maintained by a partnership marketing agency, then partners will continue to create new placement opportunities, capabilities, tools and products, and advertisers that are willing to try new approaches and test new engagements will come out with significantly better outcomes.
Regular and personalized communication is key in maintaining a strong partnership. It's up to the affiliate to not just sell through large placement packages in order to make money, but to provide customized recommendations that they know will help your brand grow in key areas. And it's up to your partnership marketing agency to ensure the right conversations happen to bring about these results for your brand.
Acceleration Partners' (AP's) Client Growth & Partnerships team works closely with our partners to create opportunities to engage with our clients. We have found that encouraging face-to-face communication and video conferences are highly effective in making personal connections with partners. Some communication strategies that have been particularly successful include:
Power Hours: 15-minute, highly-focused sessions with AP account team members that give the affiliate the opportunity to share a customized partnership plan.
Webinars: Session that give affiliates the opportunity to present to the company as a whole, speaking directly to their unique value in their own words.
Unique to AP Opportunities: Exclusive placements, discounts, deals and promotional opportunities customized specifically to brands in the AP portfolio, resulting in further partnership discussions and out-of-the-box solutions.
Success story
A top coupon affiliate that has an email database of several hundred thousand have found dedicated email newsletters to be successful in driving both brand awareness and conversions across their customer base. Due to AP's strong partnership with the affiliate, we have been able to create the opportunity to send exclusive email newsletters that feature only AP brands. These emails have given participating AP clients the opportunity to reach new audiences, share special offers and discounts, and drive additional brand awareness. We have seen significant week-over-week revenue growth with this partner, and will continue to create innovative and unique promotional opportunities for AP brands going forward.
Making the most out of difficult conversations
Difficult conversations can, and will, arise in any partnership. Instances come up where a commission rate needs to be lowered, a major program change occurs, or even a situation where a brand needs to remove an affiliate from their program due to various factors. These are sensitive topics that could potentially be detrimental to an affiliate's business and your partner relationship as a whole, so they should be handled with respect and empathy.
When requesting your agency to send out this type of communication, it's important to look at it from the affiliate's point of view. Always remember that there is a human being on the receiving end. Consider how you would feel if you received this email, and thus certify your agency partner is keeping this front of mind.
Sometimes the communication being sent can have serious repercussions, so how it is communicated is critical in ensuring your relationship isn't negatively impacted. For example, while an affiliate partnership might not be the right fit for your brand at the moment, it could be a relationship your company would like to revisit in the future. It's important to think about any long-term effects this communication can have.
When communicating sensitive topics, there are some important things clients and partners should keep in mind to ensure a positive, long-lasting relationship:
Clearly communicating the "WHY". At AP, we understand the base question partners want answered when changes occur is "What is the reason for this change?" As your agency partner, we strive to provide transparency as much as possible. We also ensure communication is neither vague or curt, as that could cause further issues and confusion.
Give the affiliate enough time to act, and react. If an affiliate needs to make changes or remove something within a short timeframe, it can make the relationship more difficult and strained. By giving your affiliate enough time to take the necessary steps to change, you're allowing for a better outcome that reflects your new direction.
Be open to compromising. Before making any drastic decisions or changes, make sure your agency is able to first approach the affiliate about the challenge or issue to see if there are actionable steps that can be taken to switch gears or fix the problem. Open and clear communication is paramount to any good partnership, even if the result is needing to deliver bad news.
Get on a call. Tone can be misconstrued over email, and sometimes you can figure something out that would have taken 10 emails in 10 minutes. Your AP account team is always willing to hop on call to sort out any confusion or misunderstandings.
While it might seem intuitive, it's always vital to think about the potential repercussions of not approaching partner communication with empathy. If a negative situation arises and isn't handled with expert care by a thoughtful partnership marketing agency, your relationship with your affiliate partner could be permanently sullied.
In our experience, partnerships often come back around, and if there is any bad history, the affiliate may not want to work with the brand again.
Example:
Some affiliates have requirements around minimum commission or CPA rates. When this is being newly put into practice, communication will go out from the affiliate to the advertiser to alert them of this. From the start, it's important affiliates ensure their communication is empathetic and clear. However, sometimes the rate is too high above what the brand is able to pay.
In some cases, the gut response is to immediately remove the partner due to the inability to meet the new rate—but by not suggesting a compromise, a brand could be significantly losing out on a lucrative partnership. Having an agency like AP means having an account team that is always looking out for the best interest of your brand.
Sometimes the partner can accommodate a rate that is somewhere in the middle, or the advertiser is able to secure a certain amount toward paid media to offset the higher rate. Regardless of the outcome—having an agency that's willing to mediate and pursue a solution will make all the difference. There have been several instances where an AP account team offered to get on a call with an affiliate to discuss a rate change, resulting in a compromise that pleased both the client and partner, while strengthening their relationship.
Securing an Empathetic Agency Partner
Building successful partnerships means having an element of empathy in that relationship, especially if you hope to maintain a partnership that is sustainable and long-term. While this approach is crucial for brands to keep in mind, it's even more vital that your agency partner reflects this mentality, as they are operating as an extension of your team and representing your brand when they manage partner communications for your affiliate program.
Acceleration Partners understands that partner development is first and foremost about building relationships. All forms of partnership marketing—from affiliate to influencer and brand-to-brand—are relationship-based. With our empathetic and thoughtful network of partner relationships built on transparency and communication, AP can drive strong, incremental growth with mutually beneficial strategies for your brand.