 Global Trends Impacting Partnership Programs: Re-Evaluating Strategies in an Uncertain Economy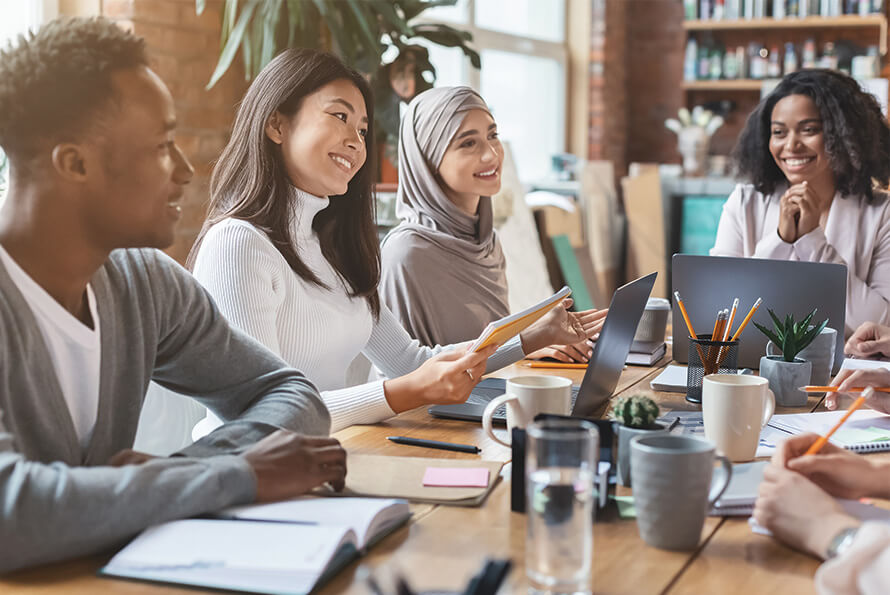 It's no secret that the global partnerships industry is evolving and adapting to our uncertain economy. With these changes, we are seeing some important trends that brands should be aware of and leveraging to improve their partnership programs.
In this blog, I discuss the top five global trends we're seeing impact our clients, updates happening on the partner level, and what we can expect to see in the coming months and year.
5 Global Trends Impacting Acceleration Partners' Clients
In the last quarter, Acceleration Partners has seen a lot of changes both in the partnership industry and our economy as a whole. The ever-changing markets have resulted in several notable trends that are impacting our clients' partnership programs, making it more important than ever for brands to lean on regional expertise to adapt their programs for success.
Below are the five major global trends affecting advertisers:
1. Rigorous ROI monitoring leading to more affiliate marketing spend.
Given the state of the current global economy and the inflation we're seeing, brands are being extra cognizant of which marketing channels are most efficient and driving the best results. Affiliate marketing, in comparison to other paid marketing channels, has low risk due to its outcomes-driven, pay per performance model. Since marketing funds seem to be more limited for brands right now, many are shifting a larger portion of their budgets toward a channel they know can guarantee a significant return on investment that is cost effective and low risk.
2. Commission strategies tuning into tightening profit margins.
A big focus for brands right now has been around fine-tuning their commissioning strategies to optimize profit margins. What's becoming key for advertisers is re-evaluating their commission strategies with profit margins in mind to ensure they are driving the best business outcomes possible
3. Spend restraints causing brands to prioritize efforts in specific markets.
Tightening budgets have caused many global brands to re-evaluate in which countries they want to prioritize their partnership marketing efforts. If there is only so much marketing budget allotted to an affiliate program, brands want to ensure they're spending it in markets that will have the biggest impact on their business goals. Ultimately, brands are strategically thinking about their programs at a country level and determining which markets will have better business outcomes.
4. Partnership marketing ownership and accountability being redefined internally.
Recently, conversations have been cropping up around where different types of partnership marketing should live within a brand's organization, such as influencer, PR, referral and affiliate marketing, to name a few. Brands started noticing there are a lot of similarities and overlap between these different groups, leading to questions around whether they should be managed by the same team and how they can better work together. By working more cohesively with these different partnership channels, brands are leveraging related tools and processes for streamlined success.
5. Lower funnel affiliates playing a key role in program strategies.
In past years, content affiliates have been one of the most sought-after affiliate partner types by brands. While there certainly is still a lot of value in content partners as a first touchpoint in a consumer's conversion path, the current economic environment has highlighted the value lower-funnel affiliates may provide to close conversions before they're lost. As a result, brands are focusing on optimizing with coupon, deal and loyalty affiliates.
Global Partner and Affiliate Updates
Fluctuations in regional markets and the global economy have also impacted the affiliate channel on the partner level, creating some noticeable trends:
Focusing on customer retention, in addition to new customers. Prior to our current economy, a big focus for many brands was driving incremental net new actions or customers. However, the tide has changed a bit as customer retention has become even more vital. Affiliates that can support this focus are becoming more sought after, as brands want to ensure consumers are staying engaged and not leaving for a competitor.
Compromising with brands' spend restrictions through more flexible pricing models. Now more than ever, affiliates are willing to work closely with brands to come up with fee structures that work for both sides. A lot of this stems from inflation and changing consumer behavior, resulting in brands and affiliates being more collaborative in the negotiation phase.
Locking in placement packages closer to go-live dates. Traditionally, brands book placement packages with affiliates on a monthly, quarterly or even annual basis. Now, we're seeing more of a desire to book placements closer to the time they're supposed to go live, which seems to be driven by how quickly things are changing. There's some brand hesitancy in booking massive packages in advance when they know how dynamic their offerings currently are.
Establishing transparent and goal-aligned partnerships. While this isn't a new idea, it's become a key pillar to any successful partnership in our current economy. With changes happening overnight and brands often having to make budget adjustments, it's critical that conversations with affiliates are approached with as much transparency as possible. To maintain a thriving long-term partnership, the interpersonal relationship aspect must come first.
Card-linked offer partners growing in popularity. There is a lot of potential in card-linked offer (CLO) affiliates, due to their large reach, exclusive banking partnerships, detailed reporting, and incremental analyses from access to bank partners' purchase and transaction data.
Looking Ahead: Innovation in the Pay Per Performance Channel
Despite the uncertain economy, there are a lot of positive outcomes brands can expect to see in the coming months. For example, many partners are becoming more flexible on traditionally strict fee models—like mainstream media publishers. Instead of the normal, massive flat fees, we're starting to see these mainstream publishers lean into the pay per performance model. On top of this move toward outcomes-driven marketing, we're also seeing traditional media placements finding new ways to drive digital conversions (such as the innovative Coinbase Super Bowl ad).
Looking toward the future of digital marketing, we can expect to see content created and consumed in new ways. Gen Z is growing up—soon a lot of this generation will be in the workforce and active consumers. Unlike any prior generation, Gen Z has a level of comfortability creating content (whether it's Instagram Live, a Reel, or a TikTok video) that's unmatched. As we build out tools to support our global brands and affiliates, these technology and content changes should be front of mind.
Brands that want to stay ahead of these global trends should stay up-to-date with the ever-changing industry and find a partnership marketing management agency with the insights and resources to propel them into a successful future.
Ready to take your global partnership marketing program to the next level with the help of regional experts? Let's connect!
Author: Tyla Cobb