 Partner Spotlight: Creating a Comprehensive Online Consumer Experience with Klarna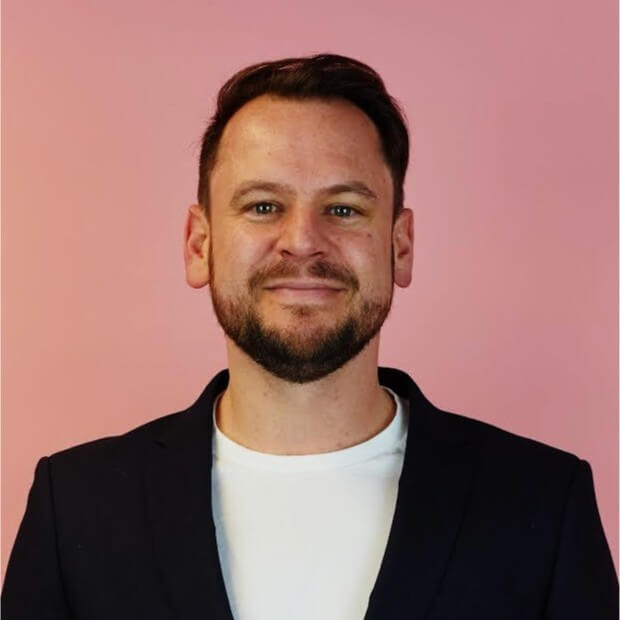 Acceleration Partners' Partner Spotlight is an ongoing series where members of our Publisher Development team highlight different partners from across the region.
This month, David Vince, Senior Partner Development Manager, caught up with Brian McGuigan, UK Lead – Affiliate Marketing & Partnerships at Klarna.
Tell us a bit about yourself and Klarna.
I joined Klarna to help grow affiliates in the EMEA region. I currently sit in a new domain, Klarna Marketing and Advertising Solutions, which is focused on developing a suite of growth services for our merchants including affiliate, sponsored placements, comparison shopping, dynamic ads, influencer marketing and more.
My job is to provide affiliates, advertisers and networks actionable insights to understand and appreciate the value of affiliate partnerships, to promote mutual profitable growth, and ensure long lasting relationships are formed.
Can you explain what you guys do at Klarna and how advertisers can benefit from working with you?
At our core, we are focused on creating the best end-to-end shopping experience for consumers. While we continue to focus on the optimal checkout experience, we've also expanded to look at the complete buyer journey and how we can meet customer needs no matter what drives them, whether it's saving time, saving money, or providing inspiration.
As it relates to merchant relationships, we have that same goal in mind. To meet the customer where they are. In doing so, I think we have a lot to offer brands looking to grow outside their current ecosystem. When you look at our app, for example, I am incredibly chuffed at how we are reinventing the way we feature merchants in the Klarna app to ensure brands are showcased to the right users at the right time. The deep customer insights we have from our 147M+ global shoppers allow us to continually optimize the content to be more specific to what each user is interested in.
The Klarna app is a unique type of affiliate, as we are able to not only provide a payment solution to our users, but additionally drive an incredible amount of high-quality traffic and new customer volumes for our merchants, thus increasing their brand awareness.
What does a typical Klarna user look like, and which verticals perform best for you?
Klarna is a premier destination for shopping and inspiration and is considered a top performing content-driven affiliate in the world's largest affiliate networks. We connect merchants with Klarna users through a variety of marketing solutions and media opportunities designed to reach our unique, highly engaged audience.
With over 22M monthly active users (in the Klarna app), over 400,000 retail partners, and over 2M purchases per day, it could be said we are in rude health.
Of the 147M global shoppers we have, we see that the majority of our base is occupied by Millennials, followed by Gen X and Gen Z users respectively. We tend to have more female shoppers, as one would imagine, however this skew has been shifting each day as we have been diversifying our verticals and offerings in the Klarna app.
Speaking of verticals, most people I speak to think we only feature brands in the retail, luxury and fashion space. However, this is not the case… we did have a higher share of these types of merchants to begin with, but over time the Klarna app has seen this change drastically. We are now seeing success in all verticals, with Home & Garden and Consumer Electronics becoming some of our best performing verticals to date!
It felt like Klarna really burst onto the affiliate scene last year and quickly became a very important affiliate for a number of advertisers. Where do you go from here and what plans are in place to continue that growth?
There is so much digital noise today and shoppers have so much choice. Our recent acquisitions over the last year and a half proves Klarna's commitment to reaching customers where they're at and delivering more engaging content to our shoppers in the ways that they are looking to receive it.
Keep an eye out for new and exciting content to come in the Klarna app and other channels!
With our recent acquisition of PriceRunner, we will be seeing the introduction of new and improved functionality in the Klarna app, with specific focus on our search functionality. This will allow all merchants to increase their visibility on a product level through product feeds, and a whole lot more.
In addition to enhancing the channels within our ecosystem through which merchants can reach more customers, we will continue to optimize our partnerships to ensure we're offering value across our entire range of payment and marketing solutions.
We are keen to keep the momentum going – watch this space!
As a global partner, you get to see shopping trends across multiple regions. What key differences are you seeing across the key markets right now?
What I'm most surprised to see when I look at Klarna's data and consumer shopping trends across markets isn't the differences, but rather the similarities in how people interact with Klarna when we launch across new markets. We are very quickly able to increase SOC when we launch in new regions, and we see positive growth and engagement rates of new demographics across markets.
I have a little food for thought on key markets; after catching up with some merchants at Affiliate Huddle a few weeks ago, we noted that we have seen France become a high performer, generally speaking, and reckon this is a market that everyone should have their eyes on. It was noted the success in France was presumed to be due to the buying behavior of users in different regions—we saw France favor affiliate incentive offerings and comparison sites, which are in rude health.
There are two separate parts to your business with the shopping app and the buy now, pay later (BNPL) technology. Are there plans to add any more strings to your bow?
There aren't just two parts to our business. We're really focused on the full buyer journey, with solutions that introduce at the top of funnel (i.e., dynamic ads on social media), to various offerings that drive the customer through the funnel during consideration and research phase (content inspiration in the app, price comparison, etc.), to helping drive conversions both on and offline (virtual shopping), and of course the checkout experience is fundamental to our business (payments). To top it off, we also drive loyalty (Klarna rewards).
At our core, we are focused on creating the best end to end shopping experience for consumers. While we continue to focus on the optimal checkout experience, we've also expanded to look at the complete buyer journey and how we can meet customer needs no matter what drives them, whether it's saving time, saving money, or providing inspiration.
Lastly, what would your dream meal be and who would you share it with?
Think I will start with the person I would like to share a meal with first, and that would be Martin Lewis.
Martin Steven Lewis, for those of you who are unaware, is an English financial journalist and broadcaster. Lewis founded the website MoneySavingExpert.com. He sold the website in 2012 to the Moneysupermarket.com group for up to £87 million.
Commercial conversations aside, I really enjoy reading all his wisdom he has provided regularly since I moved to the UK, and I use MSE as a great source of information for making important decisions. With his success being so closely linked to the world I live and breathe in every day, I believe it would make for an incredibly awesome chat.
Considering it's just a meal with him, I would make it an all you can eat buffet—that way I can maximize my time with him—or make it a "braai" (South African BBQ), which starts in the early afternoon and usually ends in the late evening.
Visit our global services page to learn more about how Acceleration Partners helps leading brands. Questions? Let's connect!
Author: David Vince