 The Evolution and Benefit of B2B Partnership Marketing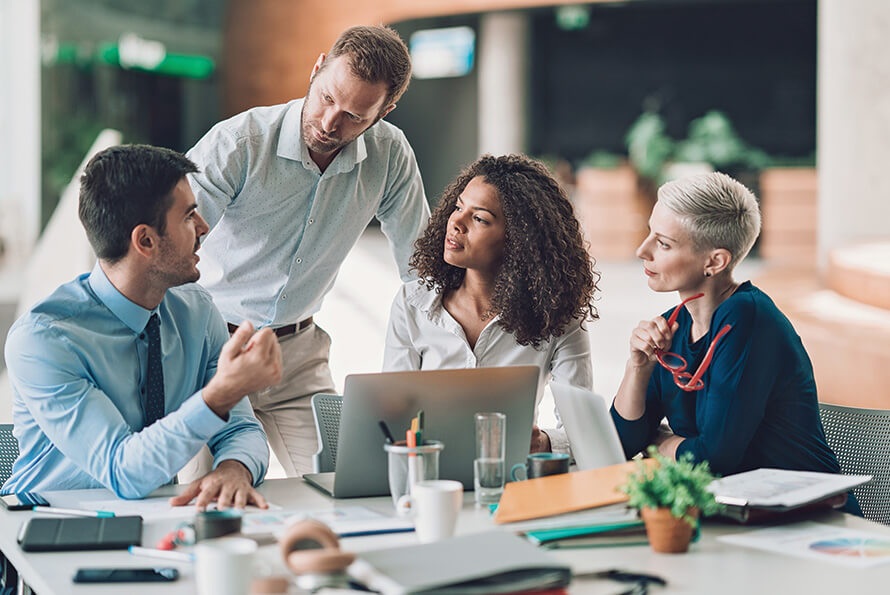 We sat down with Tammy Porter, VP of Business to Business (B2B) Partnership Marketing at Acceleration Partners, to get her insights on how she's seen B2B partnership marketing evolve from a branding effort to a revenue-driving channel, offer exciting and out-of-the-box opportunities, and how brands can leverage this outcomes-based opportunity to creatively add a complimentary brand or technology to their marketing mix.
Let's start at the beginning, how would you describe B2B partnership marketing?
Partnership marketing is rather broad and can mean a variety of things, depending on the context in which it is used. At AP, when we are referring to B2B Partnership Marketing, we are specifically talking about businesses that sell products and services to other businesses (B2B), and the marketing partnerships that those businesses form in order to accomplish their goals.
These shared goals can include:
Expanded brand awareness
New market visibility
Product adoption and loyalty
Customer base growth
Increased sales/revenue
These partnerships can take many forms. Typically, they are affiliate, referral, or influencer relationships facilitated by AP—as those are most common—but can extend to co-marketing, brand-to-brand partnerships, sponsorships, reseller relationships, technical integrations or even loyalty programs.
How has B2B partnership marketing evolved to what it is today?
Historically, partnership marketing was considered more of a branding effort and not expected to be a revenue driving channel.
With the advent and worldwide adoption of social media and major shifts in buying behaviors in a digital-first world, businesses have quickly realized that partnering with influential voices (be it individual content creators, trusted content affiliates, product resellers, subject matter experts and/or other complementary brands) that advocate on behalf of their brand can impact sales much more dramatically than many time-intensive and costly marketing campaigns.
Studies have shown that buyers trust their peers, informed consumers, and the brands they are already associated with much more than the brands they are considering buying from when it comes to influencing purchasing decisions.
The COVID-19 pandemic forced a shift in B2B companies to adopt more self-service digital buying options, as live events and in-person sales opportunities suddenly became obsolete. These companies were compelled to adjust their customer experience, try new marketing channels and over the past two years have shifted more budget to their partnership efforts, as they have recognized the value and measurable impact.
Simultaneously, buyers are spending more time online and have shifted to more self-guided research and online interactions in their buying journey, paving the way for high-value content creation to thrive and the necessity of these third-party advocates to represent brands online in meaningful ways.
What are some exciting opportunities brands should be looking into in this space?
We will continue to see a big push into influencer and subject matter expert (SME)-driven content marketing. Even with the world opening back up, research is showing that buying behaviors have likely changed for good, and the desire for buyers to interact with brands early in the discovery and consideration phases is unlikely. The value of the trusted voice (and their heavy influence on buying decisions) will continue to grow, so finding unique ways to partner with these people/companies to amplify products and brands will be interesting.
There will also be a continuation of the development of tools and resources that make it easy to facilitate and track partnership marketing activities. Brands will still need the ability to measure ROI on partnership spend and will always seek ways to optimize their efforts, so the evolution of these technologies and related features will be exciting to see.
We will also likely see a greater number of notable brands that are willing to experiment more in the partnerships space, so that opens up opportunities for many complementary brands, affiliates and content creators to partner with more household brand names and continue the monetization of their efforts.
Would you say B2B partnership marketing is outcomes based?
B2B Partnership Marketing is absolutely outcomes based. There is intrinsic value for both parties in a good partnership, and depending on the nature of the effort, various opportunities exist to measure outcomes and evaluate success.
Many partnerships are established upfront as pay-per-performance, so there is little financial risk to the brands entering the relationship. In those instances where there are fixed costs or upfront fees, backing into desirable KPIs is made possible by the various platform features and reporting tools available.
Partnership efforts should always be measurable and making data-driven optimization decisions is key to scaling effectively. With the rising costs of paid placements and media buys, the low-risk and high return of partnership marketing continue to drive demand and fuel the considerable growth of the channel – especially for B2B companies that are used to a much more rigid demand generation model.
How can brands better leverage B2B partnerships?
B2B brands should be open-minded about the possibilities for adding high-value partnerships to their marketing mix. If brands do not have an active and well-managed affiliate program, they should certainly consider adding one—but don't stop there.
Employees and customers can be some of a brand's best advocates; they should consider a referral or ambassador program to take advantage of the reach of those loyal voices. Consider influencer partnerships, these can easily be incorporated into an existing affiliate or referral program or can stand alone. As mentioned above, having others advocating on behalf of a brand can be incredibly valuable to a brand's growth marketing plan.
If there are complementary brands or technologies that pair well with a brand's target audience, a technology integration or reseller partnership may be the perfect fit. Most importantly, think outside the box. Some partnerships are obvious, but others take a bit more creativity. One of our B2B clients had great success with a unique direct mail partnership – there are endless opportunities to consider.
Finding the right agency with B2B expertise and resources should be a first step for brands looking to leverage B2B partnerships. Acceleration Partners can provide a consultation and guidance on what areas and opportunities brands should be investing in for their B2B partnership marketing efforts. Our managed services make the setup and ongoing maintenance of these programs a light lift for brand's internal marketing teams.
What is the greatest challenge for brands when it comes to B2B partnership marketing?
The single greatest challenge for brands when it comes to B2B partnership marketing is the time-intensive process of identifying and recruiting well-aligned partners. Our recent acquisition of Grovia by Acceleration Partners extends AP's partnership prospecting and recruiting capabilities. Grovia offers software and services that help accelerate partner discovery, recruitment, and revenue activation.
The ongoing management and maintenance of these relationships and related programs can be prohibitive for many organizations, which is why working with a B2B experienced agency like AP can be an effective and time-saving benefit.
Lastly, as AP's VP of B2B Partnership Marketing, what personal insights do you think are most important for companies interested in this channel to know?
Personally, I get very excited about the growth potential of this channel. Over the course of my career, B2B marketing has notoriously been somewhat stale and inflexible. The long lauded linear "sales funnel" has been the playbook for companies for decades.
Marketing and sales teams have traditionally sat in silos, sometimes working against each other or duplicating efforts. Dramatic changes in online activities and the convergence of the B2C and B2B buyer behaviors have drastically altered the buying journey. B2B marketers are having to rapidly adjust and find new ways to meet their buyers where they are.
Gone are the days when business was conducted only during business hours. Today's buyers require companies to be always on, provide constant access to marketing that is informative and self-guided, while often completely avoiding human interaction. Sales and marketing teams are having to synergize and work closely together to maximize sales velocity. Simply having a great product and a great website is no longer enough.
Partnership marketing allows brands to have an infinite number of advocates acting as an extension of their brand around the clock, exponentially expanding the reach and effectiveness of their marketing dollars. It is virtually impossible for any brand to always be at the right place at the right time for their buyers' decision-making process, especially in a cost-effective way. By embracing partnerships, the likelihood of reaching that high-intent buyer when they are considering and ready to buy is significantly increased.
Whether you're looking to build or expand brand reputation, drive more sales, or increase customer lifetime value, we can help—let's connect!
Author: Acceleration Partners