 How to Target and Encourage Cautious Consumers Through Affiliate Marketing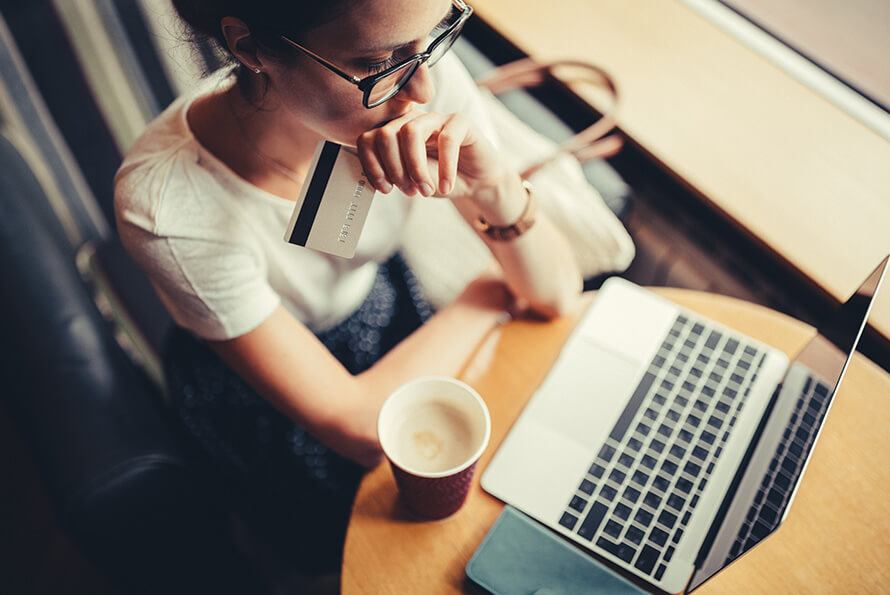 If you have recently visited a grocery store or even filled up your gas tank in your car, you are more than likely noticing price differences. Inflation in the U.S. rose 8.6% in May, the highest since 1981—which unfortunately isn't even the highest total. The UK has been experiencing even higher inflation rates, along with some other countries in Europe. China, on the other hand, is experiencing much lower inflation (up 2.1%), thanks to Beijing's limited stimulus during the pandemic and stronger price controls with weaker consumer demand.
Inflation impacts consumer behavior, so it's no surprise that current consumer confidence is extremely fragile. According to a recent study by The University of Michigan's gauge of consumer sentiment, in June, U.S. consumer sentiment fell to a record-low of 50.2, down from a May reading of 58.4. Globally, consumer sentiment is also on a downward trend and is not slowing down.
Why Marketing Must Adapt to Current Consumer Behavior
When consumer behavior changes, marketing must also change. How you engage with a consumer will determine if a consumer wants to buy your product or service. Even with inflation on the rise and consumer sentiment declining, people still want to spend money. The difference is they will not be as quick to make a purchase like they may have been in 2021 or even the later part of 2020.
In fact, based on a recent report by Numerator, 50% of shoppers are searching for coupons or promotions, 51% are stocking up on sale items, and 66% are cutting back on nonessential spending entirely. There is more at stake for brands when engaging consumers, and if brands are not working with the right partners, they could miss out on a possible interaction that could lead to a sale.
While it's important to consider multiple marketing channels to drive new customers (while retaining existing customers), it's also critical to look at where consumers are comfortable making purchases. At Acceleration Partners, our clients' affiliate programs saw a 24% YoY increase in revenue and 43% YoY increase in orders in May alone. These increases were driven by loyalty partners (up 41% in revenue YoY) and coupon partners (up 14% in revenue YoY).
Loyalty programs are continuing to grow, with 78% of consumers sharing they are interested in premium loyalty programs with data sharing. With 50% of consumers searching for coupons and deals, it's no surprise that coupon partners and deal partners are also trending up this quarter.
Three Ways to Embrace Cautious Consumers via Affiliate Marketing
Consumers will continue to be cautious and intentional with their purchases. In addition to adding coupon and deal partners to your marketing mix, consider working with multiple partner types (since 82% of consumers are looking for less expensive ways to shop. Here are a few ways to embrace cautious consumers through affiliate marketing:
Lean on your affiliate partners for recommendations. Partners know their audience better than anyone. They want their audience to engage with your brand as much as you do, so ask your partner for feedback. What type of messaging is working with your competitors or similar brands? Where is your partner seeing the most engagement? Can you replicate and test to see if you can improve your conversion rate? This is the time to test but also adapt. You may be surprised to see your best performing ad is very different from a year ago.
Find your consumer. Consumer behavior has changed significantly over the past year. Your consumer may have previously been very engaged with a specific type of partner, but more recently has shifted to a different partner. Are you looking at your traffic? Are you seeing spikes in specific partner groups, but your conversion rate is down? If you are seeing this shift, embrace it. Reach out to this partner and find out what else you can do to get more traffic. When you find a partner type that is performing well, recruit similar partners. This is a great strategy to find your consumer in places you didn't expect. Remember, affiliate marketing is on a CPA payment model, so you will not pay for traffic – this is a great opportunity to find your spikes and optimize your declines.
Adopt a new cookie window. The consumer journey is not only changing, but also taking more time. In Europe in particular, 20% of consumers are delaying purchases when seeing price increases. If a consumer is taking longer to make a purchase, are you measuring your channels accurately? Do you have a cookie window set to 7 days, but it's now taking 15 days for a consumer to make a purchase? How are you measuring appropriately? It's a great time to test your cookie window and timing to ensure your marketing dollars are being attributed appropriately. You could be losing key learnings to reach your consumer.
Ready to grow and scale your partnership marketing program? Let's connect!
Author: Kelly Ground