 Employee Spotlight: Yuting Wu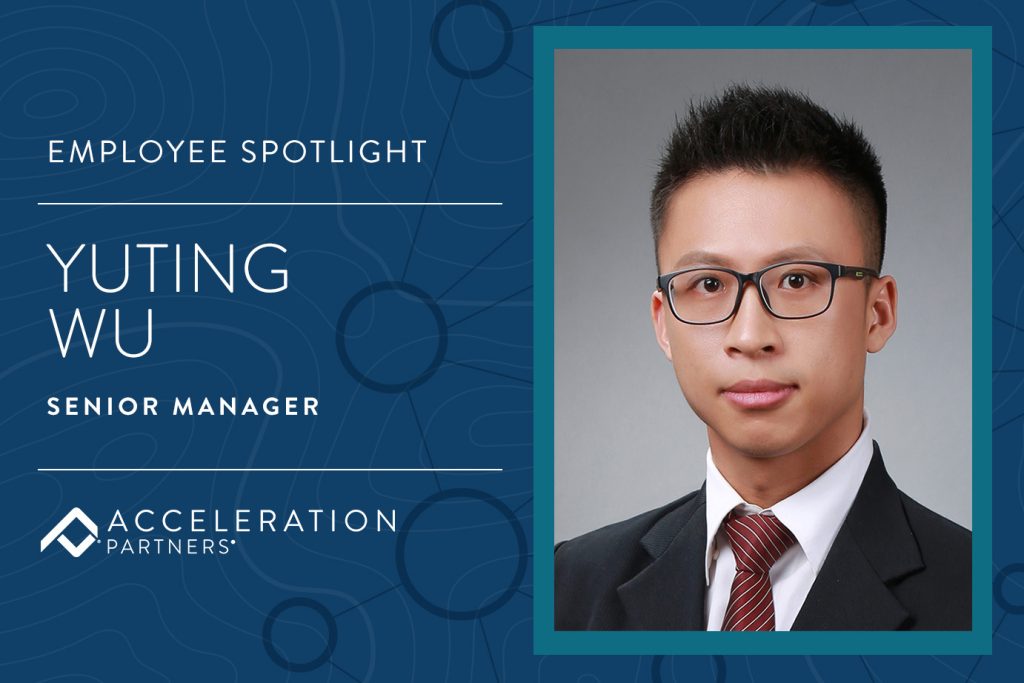 How long have you been with Acceleration Partners and what is your current role?
I've been with Acceleration Partners since April 2019, so over three years now. I'm currently a Senior Manager sitting on the APAC team.
What is a piece of advice you would give to a first time Affiliate Marketing Account Manager?
My advice would be to focus on thinking about how to add value to the client's affiliate marketing programs. Some possible areas include strategic partnerships, innovative campaigns and any process enhancements or optimizations.
What is something that is unique about the affiliate marketing industry in APAC?
The APAC region is a highly diverse market and the affiliate marketing landscape here can be more complicated than those in the US and Europe.
One strategy may work well in Australia, but not in China or Japan. Each country has its own market nuances for running an affiliate marketing program, not to mention the different languages across the region.
What has surprised you the most about working in a remote environment?
I was surprised that communication quality and process efficiency are not compromised by not seeing team members in person. We have various ways to stay connected and aligned about information.
With each team member playing their part well, we are able to make the processes work and ultimately produce great outputs for our clients.
You can see more tips on how to manage teams remotely, on the AP blog.
What is something about yourself that we wouldn't know from looking at your resume?
One interesting thing about me not seen on my resume is that I'm a big fan of One Piece, a Japanese manga series. It is thrilling, touching, inspiring and amusing at the same time.
Learn more about life at Acceleration Partners on our Company page.