 The Black Tux Selects Acceleration Partners to Manage Their Affiliate Program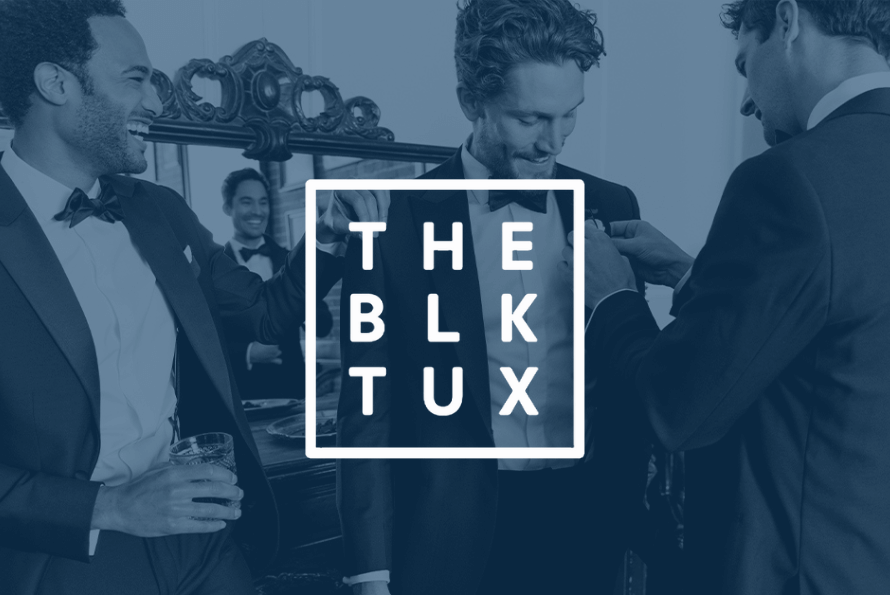 The Black Tux has selected Acceleration Partners (AP) to take over program management of their affiliate marketing program!
The Black Tux was created to disrupt the outdated formal wear rental industry, replacing tired tuxedos, ill-fitting suits, and lackluster quality with premium fabrics, modern style, and the perfect fit.
By only partnering with top suiting manufacturers, The Black Tux ensures the best quality and fit. Their tuxedos and suits are the quality equivalent of a $1200+ garment in a retail store. They use 100% merino wool on their suiting, 100% cotton for their shirting, and real leather for their shoes.
The company was founded in 2013 by Andrew Blackmon and Patrick Coyne, longtime friends who, while preparing for Andrew's wedding in 2011, saw an opportunity to offer men an alternative to traditional tuxedo and suit rental outlets. After their experience renting for Andrew's wedding, they decided to explore different ways to improve the tuxedo rental process.
With showroom locations across the country and a full-service website (www.TheBlackTux.com), The Black Tux delivers designer-quality formal wear, an exceptional fit, and a seamless experience at a fair price.
If you're an affiliate marketer who wants to promote your favorite modern tuxedo and suit rental company and earn competitive commissions, The Black Tux's affiliate program offers a commission of up to $10 per completed order. Additionally, The Black Tux offers a 30-day cookie window and exclusive newsletters with special promotions, content, and codes that you can use to boost your marketing efforts.
The Black Tux's affiliate program is supported by our award-winning affiliate marketing management agency that is dedicated to delivering the best outcomes for both our brands and partners. Affiliates can work with our AP team to maximize their earning potential. The Black Tux welcome sub-affiliate networks, content partners, loyalty partners, and mass media sites to apply to join their program and experience the benefits for themselves.
To learn more about The Black Tux's program, visit our website here.
Ready to realize better performance through better partnerships? Let's connect!