 6 Common Questions About Mass Media Publishers in Affiliate Marketing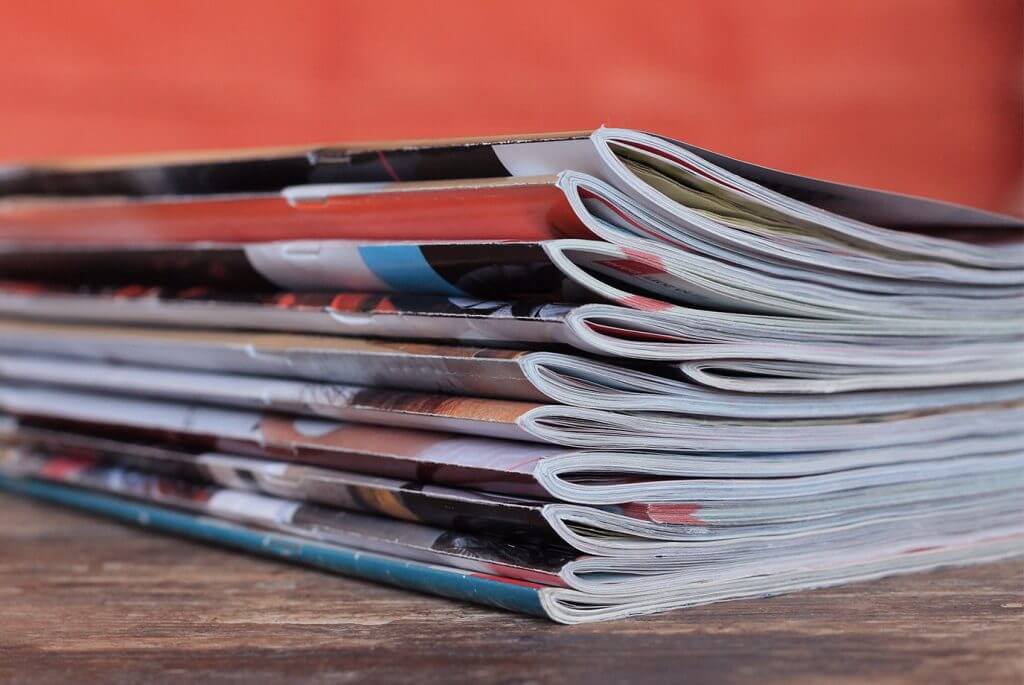 It's no secret that mass media publishers are one of the most sought-after affiliate partners because of their impressive ability to produce quality content and deliver it to large, highly engaged and well-established audiences.
To help brands learn more about mass media publishers and how to effectively partner with them, we created a virtual panel with several experts from some well-known mass media publishers. One of our takeaways from the discussion is that there are still many questions brands have regarding these unique partnership opportunities.
So, we decided to take a deeper dive into some of the frequently asked questions brands have about mass media publishers in affiliate marketing.
What does the current affiliate landscape look like for mass media publishers?
Mass media commerce is primarily powered by online shopping and product reviews. As the process is predominantly driven by the editorial team, the content and reviews are at the editorial team's discretion. This often means that the products and brands featured on these websites were selected by the editorial team instead of through a traditional paid placement.
However, in the last couple of years, mass media sites have started introducing new ways for brands to engage with their sites through paid performance models, specifically through qualified content. Brands can work with mass media sites through the affiliate channel.
While mass media publishers have continued to expand into the affiliate channel, it's still important for brands to understand that they keep the editorial team separate from the affiliate side. The main priority for mass media publishers is making sure the brand or product aligns with their audience. If it doesn't resonate with the customer, then neither the brand nor the mass media publisher will get the performance they're looking for.
For some mass media publishers, the content is strictly "pure," meaning it only spotlights brands and products pre-selected by the editorial team. However, there is still an opportunity for the affiliate channel. Once a brand has made a connection with the publisher, new opportunities tend to emerge for a partnership, including through affiliate technology and pay-on-performance.
Many mass media publishers also operate in markets worldwide and they are looking for ways to grow into new markets. The affiliate channel has been a great solution in this particular area.
How can brands partner with mass media publishers?
It's important for the mass media publisher to fully understand the goals and KPIs of the brand from the onset of the partnership so that both parties can align in a collaborative and equitable way. The longest, most successful partnerships are two-way relationships that are mutually beneficial.
When a brand has the opportunity to pitch to a mass media publisher, the best tool in your warehouse is the ability to share relevant information and data trends. Some key offerings that make brands stand out as appealing partners to mass media publishers include:
Competitive prices on product (e.g., a premium rate at the publisher-specific level)
Fast and free shipping
Proof of excellent customer service
Unique content/product that cannot be found on other publishers' sites
What do mass media publishers want brands to know about working with them?
Collaboration and open communication are instrumental to any successful partnership. Brands that want to partner with a mass media publisher should understand that incentives, such as higher commission rates and exclusive offers or product pricing can go a long way in these types of partnerships.
When brands offer added incentives only available to a specific publisher, the site will often consider bumping up the brand in their distribution strategy to maximize their business.
Another important aspect of partnering with mass media publishers is understanding that there is only so much content a site can distribute before the content begins to "cannibalize" itself; mass media sites have to be cognizant of not overflooding their pages with content, causing each piece to lose value.
Mass media publishers also want to know what traffic and conversions a brand is already driving, how the brand resonates with their audience and if there are any specific product launches or deals happening. These elements can increase a brand's likelihood of getting their content published.
Some of these publishers have more than one website and span across multiple countries, so it's important to remember that each site might operate differently and have different teams. Because each site usually drives its own unique users, knowing where those users are coming from can help shape performance expectations.
Lastly, everything boils down to the readers' experience. Most mass media publishers are product-first instead of merchant-first. This means that brands who are effective at building trust with their readers (for example, always having product in stock and quality customer service), will have more success in long-term partnerships with mass media publishers.
What are some challenges when it comes to partnering with mass media publishers?
Mass media publishers' editorial teams know just how to create the right content to persuade their audience. Therefore, if a brand is hesitant to hand over content creation control of their brand or product, it can challenge the partnership alignment. If a brand wants to work with these publishers within their affiliate program, they need to have trust in their process, give the editorial team the space to be creative and clearly communicate branding guidelines.
Some brands have relationships with mass media publishers through the affiliate channel team as well as other teams, such as PR or social. When this is the case, there often are two different sets of information and goals being communicated to the publisher. Brands who streamline these teams by getting aligned on goals initially, tend to work most efficiently and effectively with publishers.
Another challenge that can arise is when expectations around the partnership – especially performance outcomes – aren't clear or realistic. It's rare that a reader will read about a product in an online article and immediately buy it. This means that brands need to understand that partnerships with mass media publishers are often most effective when they are given credit for the brand awareness they help generate; awareness that influences the consumer and gets them one step closer to purchase.
Brands who evaluate performance through KPIs other than just conversions will allow for more strategic partnerships.
What are some misconceptions when it comes to partnering with mass media publishers?
Having a guaranteed content or review spot on a mass media publisher's site is a main misconception with these types of partnerships. Most of these sites only have a certain amount of content or review spots available. As such, they may not always be able to write about a brand's product. The more context and transparency over KPIs and goals that a brand can provide the partner, the more likely the brand will be able to get their content promoted on the site in ways that also align with the mass media publisher's objectives.
Another misconception is that mass media publishers don't truly separate operations between their editorial team and business team, and that brands can successfully reach out to either team about creating an affiliate partnership. This is not typically the case, and brands should be aware of the structure a mass media publisher has in place and reach out to their preferred contacts to ensure a successful collaboration.
How can a brand get organic coverage with a mass media publisher?
Before contacting a mass media publisher, check with your affiliate program management team for help connecting through their contacts or research the approach the mass media site prefers. Some mass media publishers also have internal affiliate managers that reach out to brands directly or allow brands to approach them.
The more you can share opportunities offered by your brand, the more that information will get shared with the editorial team. While a brand's product might not be the right fit for one season, it could be perfect for another.
Although most mass media publishers will have editorial calendars and specific verticals that they focus on, it's not uncommon for publishers to be willing to deviate from an established vertical from time to time if it's for a hot trend.
While there are often stringent processes when it comes to partnering with mass media publishers, brands should also know that there is a lot of appetite from publishers wanting to work with new brands.
Watch our virtual panel discussion with leaders from top mass media publishers to learn more.