 Surviving a Recession: How Marketers Can Stay Ahead of the Game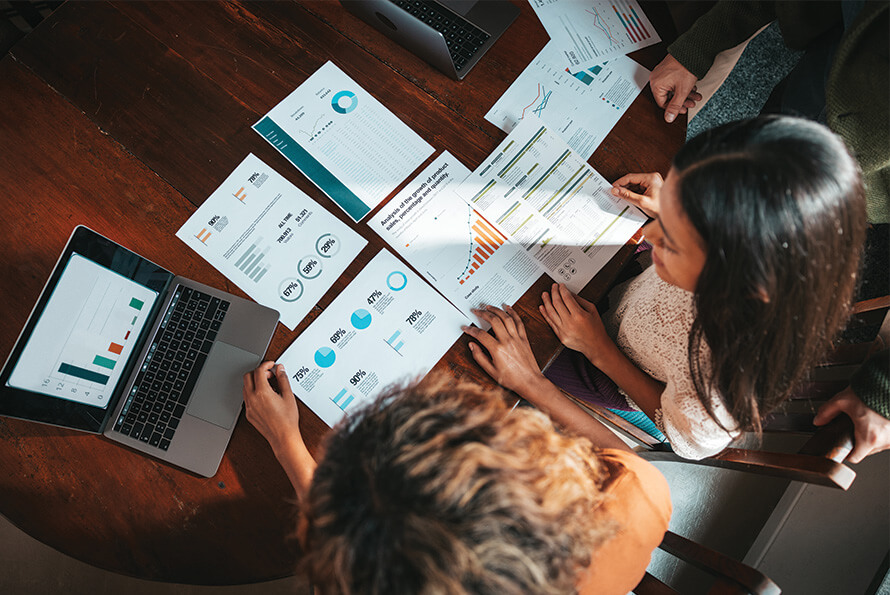 The global pandemic has significantly impacted our economy, with global inflation expected to reach 6.6% in 2023 and consumers rethinking how and where they spend their money. As a result, marketers need to be agile and adaptable to succeed in the current market. In our webinar, 2023 Trends: Recession-Proof Your Partnership Marketing Strategy, we discussed ways brands can succeed and drive revenue in the current economy.
For those who weren't able to attend the webinar, we've distilled the five main ways brands can stay ahead of the game and recession-proof their marketing strategy this year:
1. Tailor strategy to evolving consumer behavior
The economic downturn caused by the pandemic has led to a shift in consumer behavior. Consumers are adapting to recession-proof behaviors, such as cutting down on larger expenses, buying cheaper products, searching for the best deals, and reducing inexpensive indulgences. Brands that want to survive in the current market need to focus on the consumer more than anything. They need to be prepared to spend more to stay ahead of the competition and consider leveraging strategic loyalty, deal and coupon partners to target cautious consumers.
2. Diversify the affiliate mix
Partnership marketing relies upon the connections between affiliates, advertisers, and consumers. Diversifying partnerships can help a brand reach new audiences, reduce its dependence on any single partner or channel, and build stronger relationships with its partners.
By collaborating with a variety of different affiliates, a brand can expand its reach, increase brand recognition, and tap into new markets. This strategy can help a brand demonstrate its flexibility, adaptability, and willingness to work with partners to achieve shared goals, which can help build trust and strengthen partnerships over time.
3. Get competitive with prices and deals
Consumers are looking for the best deals, and price sensitivity is at an all-time high. Brands need to be competitive with their prices to attract and retain customers.
Loyalty programs that offer discounts and incentives are becoming more important, and brands can work with loyalty partners to drive revenue and increase frequency of purchases.
Example:
After seeing a drop in orders after an initial rise during the onset of the pandemic, Reebok turned to Acceleration Partners (AP) to help them return to pre-pandemic order levels. AP introduced strategic loyalty affiliate Cartera into their program, resulting in:
161% increase in revenue
329% increase in clicks
49% increase in average order value
143% increase in new customer revenue
Coupon partners can also greatly impact consumer behavior. In fact, for 39% of consumers, the path to purchase is shortened when a coupon or promo code is present.
Example:
When Blurb shifted their affiliate program commissioning structure to prioritize driving new customers, they needed their AP agency partner to help them develop a strong partnership strategy that ensured a high ROAS. The outcomes of AP's efforts were significant:
361% of revenue projection achieved
30% of orders generated by coupon partners
50% ROAS increase for some partners
50% commission expense reduction
4. Invest in influencer marketing and customer experience
Brands need to invest in customer experience and influencer marketing to drive sales. As the convergence of affiliate and influencer marketing accelerates, it will become critical for brands to integrate their influencer and affiliate programs in order to drive growth and success.
Mobile is becoming increasingly important, accounting for over 50% of online sales during the 2022 Cyber Five period. Brands need to invest in mobile partnerships and focus on creating a positive mobile experience for consumers.
Join our upcoming webinar: Cracking the Mobile Customer Code: Strategies to Boost Your Bottom Line
Consumers are becoming less loyal to certain brands and looking for more budget-friendly options. Influencer marketing can provide lower funnel metrics and drive sales. Brands should consider working with influencers through the affiliate channel, and attribution is becoming increasingly important. Brands should look at innovative ways to measure it.
5. Trust in the power of affiliate and partnership marketing
Affiliate marketing currently accounts for more than 16% of all purchases worldwide and total affiliate sales are expected to exceed $30 billion by 2025, indicating the growing importance of affiliate and partnership marketing in the digital marketing landscape. Brands need to be comfortable with changes in KPIs and trust that consumers will continue to buy. New customer rates may be affected by changes such as the adoption of buy now, pay later options.
While the pandemic and current economy have caused a significant shift in consumer behavior, brands can still drive success through affiliate and partnership marketing.
Ready to drive sales and succeed in the current market with affiliate marketing? Connect with us. Helping brands unlock growth through partnerships.