 Plan Ahead With Our Q4 Affiliate Marketing Checklist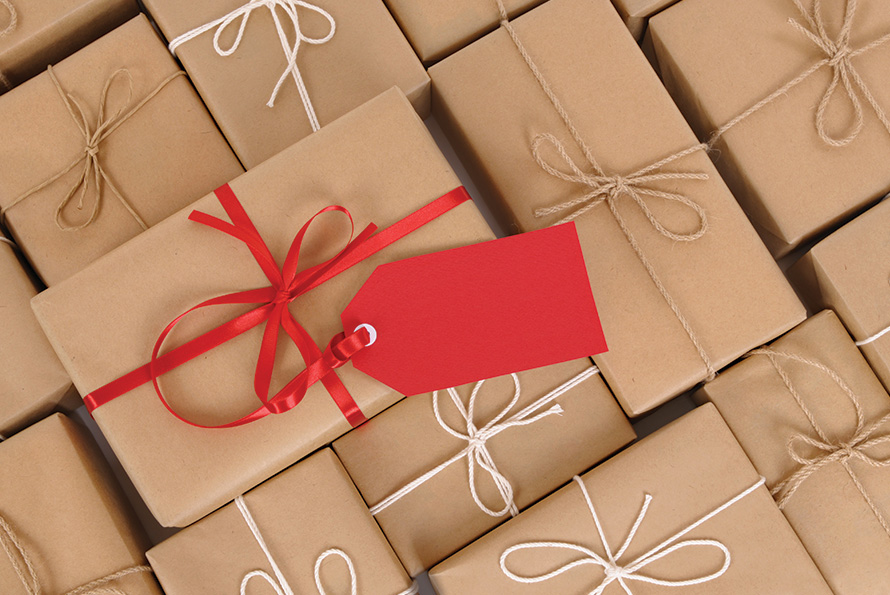 The holiday "shopping" season starts earlier every year. This is especially true this year as 47% of shoppers plan to start buying their gifts in September and 36% say they plan to shop earlier this year than they did last year, according to LTK, a global influencer marketing platform. Additionally, consumers are choosing to buy gifts earlier this year as inflation continues to rise globally and the gifts they want to buy will likely become more expensive as it gets closer to the holidays.
Consumer behavior has shifted, with 58% of U.S. consumers looking for coupons at least once a week and more than 50% follow coupon blogs and social media accounts. 91% of U.S. consumers who use coupon sites, apps, or browser extensions have saved money. This is consistent with what Acceleration Partners' clients are seeing, as coupon and deal partners are up 22% YoY in revenue and loyalty partners are up 34%—the sentiment remains the same, consumers are continuing to search for the best value.
Knowing that consumers are more hesitant to convert, it is critical to ensure that your affiliate marketing program is set up for success for an unusual holiday season. Affiliate marketing is one of the only digital marketing channels on a CPA (aka, pay per performance) model, so while a high volume of consumers browse for the best possible deals this season, you will only have to payout when a final purchase is made and not for site traffic.
With consumers reading more coupon blogs and taking advantage of their loyalty programs, below is a checklist to leverage as you finalize your plans for this Q4 holiday season:
1. Ensure Messages are Clear
Consumers will be spending more time researching what they want in Q4. Acceleration Partners' clients are reporting a 178% increase in clicks YoY (January 1 – July 31, 2022), as consumers continue to browse and find the product or service they want at the price they want. In the U.S., consumers are shifting behaviors with 44% specifically delaying a purchase and 74% trading down to a private label brand.
To combat delayed purchase decisions, focus on your message to the consumer. It should be urgent and have the best possible deal at that time. For example, instead of "Get up to 30% off clearance items today," shift your wording to: "For a limited time, enjoy 30% off top clearance items for the perfect holiday gift."
This message is not only urgent (limited time), but also makes it clear that the consumer will get a great deal on top items for a holiday gift (timely). Messaging will increase conversion rates and get that sale before a competitor does.
2. Promote Essentials
Practical gifts and group gifts will be popular this year. We will likely see more consumers buying shoes, coats, apparel, and other necessities over toys, for example. Group or household gifts, such as a new coffee maker that the entire family can enjoy, are great way to create a flexible budget by consolidating four gifts into one bigger gift at a reasonable price.
If your brand sells essential items, they can be "gateway" products to attract consumers to your site and convert. At the time of conversion, it's important for the consumer to also see what else is available, so if they want to increase their shopping cart with other items they may want, this setup gives the consumer the option to buy essential gifts while also promoting non-essential gifts.
3. Verify Your Returns Process
Double check that your reversal/returns process is working. In 2021, the National Retail Federation reported retailers expected to get back about 16.6% of their total merchandise in returns. At Acceleration Partners, we processed approximately $24 million in commissions returned to our clients.
Even though consumers returned items, we were able to give back the money our clients spent to get that consumer to convert. With 2022 returns expected to be higher than before, this is a huge benefit to not overlook as you plan for this year's holiday season and the beginning of 2023.
4. Diversify Your Partner Mix
As consumers continue to spend more time researching and finding the best possible value for the product or service they want, it is more important than ever before to work with all partner types.
Loyalty partners can help you retain customers and offer incentives to drive new customers, while deal partners can help you liquidate excess inventory and coupon partners will help you engage with the 51% of U.S. consumers planning to use online coupon sites, apps, or browser extensions to help with their holiday shopping this year.
If you want to reach as many consumers as possible, do not cut out a partner group—especially if it's because you've heard some outdated generalization about that partner type. At Acceleration Partners, the data consistently shows consumers are touching multiple partner types before making their final decision. If you aren't working with a certain partner or partner type, you could easily lose that sale as they shift to a competitor.
5. Start Before It's Too Late
With 47% of consumers planning to start shopping for gifts in September, if you aren't promoting "holiday sales" now, you are missing what the consumer wants. Holiday branding and holiday gifting should be updated in September. Share your shipping guidelines with partners, so they know:
The latest possible date a consumer can buy a gift and it will be shipped on time
If they can promote consumers buying online and picking up in store (if available)
Consumers are not waiting for the holidays to start. Instead, they are deciding what they want and when they want to buy the right gift. Offer the consumers what they want and potentially earn a new customer or keep an existing customer—both of which are extremely valuable right now.
Implement Our Q4 Checklist Today
The checklist is not a one-size-fits-all approach, as every affiliate marketing program should be customized to meet the merchant's needs. However, with the right tools, modifications, and quick checks and balances, you can ensure that your program is set up for success with the current consumer economic climate.
The 2022 holiday season will look very different from 2021 and 2020. While it is great to look back on what worked and what didn't work in 2021, the consumer is savvier and more cost conscious than before. If you work with the right partners, create a clear promotional message, check reversals are working, and promote what the consumer wants, your holiday strategies will find success in this unprecedented Q4 holiday season.
Connect with our team of experts on customizing strategies for your partnership marketing program today!
Author: Kelly Ground