 Employee Spotlight: Shane Gibbons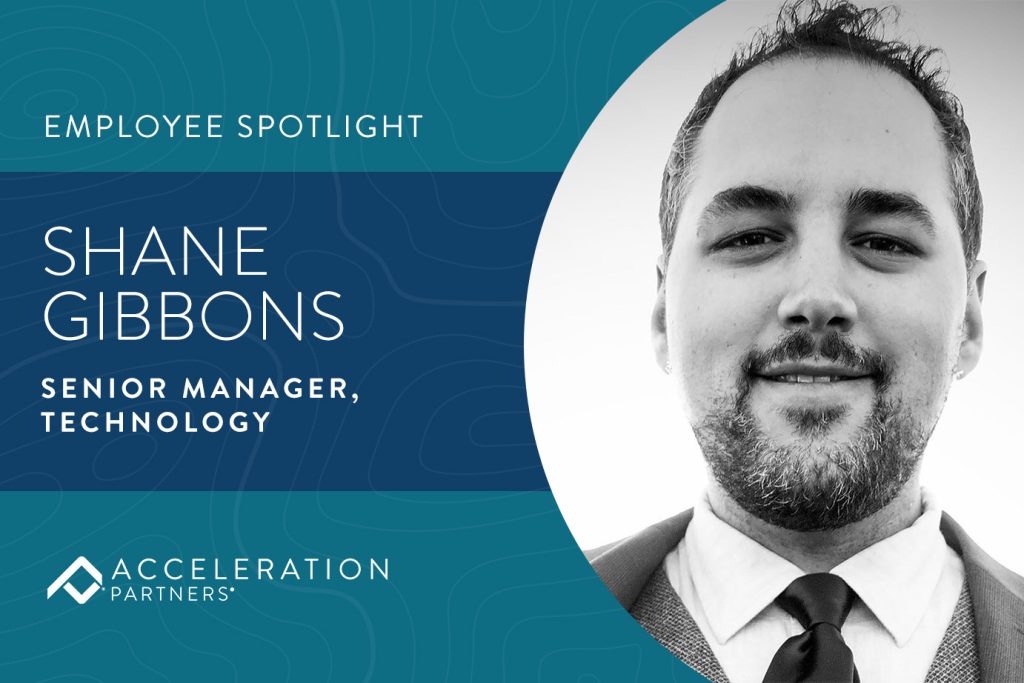 How long have you been with Acceleration Partners and what is your current role?
I have been working for Acceleration Partners for over four years. Currently, I act as the Senior Manager of Technology within our Business Operations team.
My day-to-day work includes assisting teams with different vendor technologies, including our own internal tools; working on integrations and ensuring data is accurately reflected in reporting platforms; troubleshooting issues; and helping our Operations team roll out new projects and processes for the company.
What made you want to work at Acceleration Partners?
One thing that made we want to work at Acceleration Partners is being able to work from the comfort of my own home with no commute. Also, I get to have my pets as coworkers.
What's one aspect of your job you really love?
I really love the variety of projects, processes and tools that I can actively contribute on.
I also get to work with great people.
What is one of your biggest career goals for this next year?
I would like to further contribute within Acceleration Partners' operations team and help improve efficiency and processes.
I also want to continue to increase my experience with the company as it grows.
What would we most likely find you doing on the weekend?
I enjoy taking our dog for walks in nearby state parks, playing video games, or watching college football/basketball (Syracuse) and NFL (Steelers).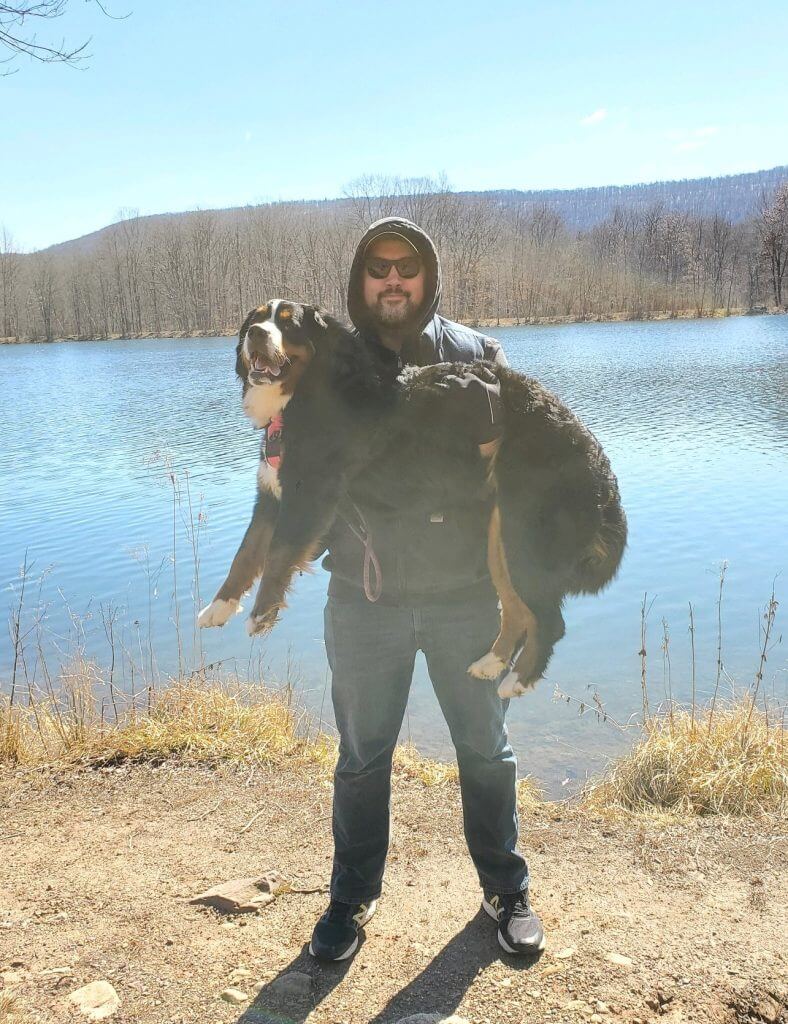 Who would play you in a movie about your life?
If it could be a comedy, I would like Chris Pratt to play myself. One of my favorite shows is Parks and Recreation, which is always good for a laugh and I resonate with his character's goofiness.
I think I am more interested in what directors would be available to make a movie worth watching regarding my life. Some of my favorite directors are Quentin Tarantino, the Coen brothers, and Christopher Nolan, amongst many of the other great directors/writers in the industry.
Learn more about life at Acceleration Partners on our Company page.
Interested in joining the Acceleration Partners team? Check out our Careers page.