 Performance PR: Why Brands' Affiliate and PR Channels are Collaborating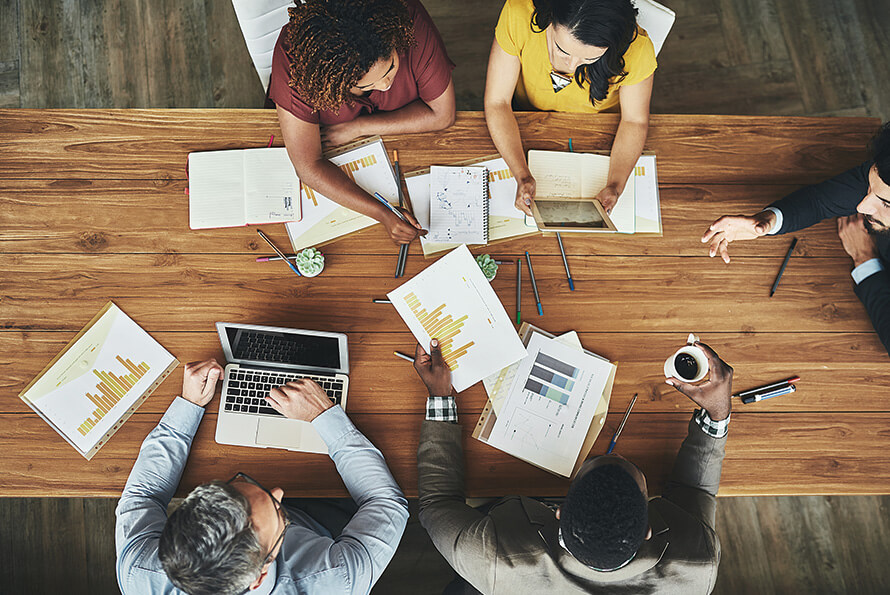 With affiliate marketing responsible for 16% of global ecommerce sales, it makes sense that brands are looking for more ways to leverage the affiliate model in other aspects of their business. This is where "Performance PR" can bridge the gap between top-of-funnel and bottom-of-funnel metrics while reducing duplicative efforts.
What is Performance PR?
Performance PR is essentially the collaboration between a brand's PR team and their affiliate channel. By having these channels work in tandem with one another, brands can pay only when specified results are achieved, instead of just paying up front for top-of-funnel metrics—like impressions. This type of partnership ensures brands are gathering full-funnel tracking metrics.
How does Performance PR work?
When it comes to collaborating with PR teams in affiliate, there are two main ways in which this can be done:
1. Removing overlap by targeting different publications. In this first approach, the affiliate marketing team can pitch stories for coverage to their affiliate contacts. The affiliate marketing team would create a list of mass media or content affiliates to share with the brand's PR team, so as to ensure both teams are targeting separate publications. On the affiliate side, the publications (also known as mass media and content affiliates) can choose to partner directly with the brand's affiliate program or through a subnetwork. The affiliate marketing team would confirm storylines with the brand's PR team first before pitching to publication partners.
2. Increasing chances of getting publication coverage. The second way brands are working with PR in affiliate is when PR teams can't get coverage with a specific publication. When this happens, the affiliate marketing team can try to pitch to the same publication, but through their affiliate contacts instead. A publication might be more inclined to work via an affiliate because they could get a commission, and sometimes reaching out to a different contact gets a different answer. Affiliate contacts are usually part of a publication's sales team, which sometimes (but not all the time) will get you a different result. However, it is really down to the editors on what they want to include in the publication. Mass media and content sites keep their editors and sales teams separate to ensure editorial integrity.
Why brands are deciding to have their PR and affiliate channels collaborate
There are a lot of benefits to opening up communication and collaboration efforts between a brand's PR team and affiliate channel, some which include:
Duplication efforts reduced. By creating collaboration between the two channels, brands can prevent duplicative efforts where PR teams and affiliate marketing teams are both taking credit for articles, possibly leading to the brand paying more than they need to for these inclusions.
Complimentary strategy. Typically, PR and affiliate marketing publication contacts are different, as affiliate contacts are usually on the sales team and PR contacts are usually on the editorial side. Because of this, the two different channels can work together to leverage their different contacts to get the desired results the brand is looking for.
Commission incentive. Publications ideally want to get a commission for advertising a brand, so by going through the affiliate channel, brands might have a better shot of getting included in articles, round ups or reviews when there are affiliate links incorporated to ensure the affiliate gets paid.
Divide and conquer approach. By dividing up some of the workload between a PR team and an affiliate marketing team, each team can focus on targeting publication opportunities they're best suited to achieve. For example, if a PR team is small and wants to focus on a subset of publications, then the affiliate marketing team could focus on a different subset.
Is your brand a good fit for Performance PR?
A brand looking to benefit from Performance PR needs to have ongoing storylines that can be shared publicly. This means creating content around how their product or services is:
Providing something different or unique
Relating to a specific season or holiday
Needing more detailed explanation
Revealing new features or product(s) coming out
Retail clients are typically a great fit for Performance PR because they can talk about new styles for the season, gift giving for an upcoming holiday, or new product launches. However, Performance PR isn't just for retail brands. Technology and finance brands can also be a good fit because their products likely need a lot of explanation.
So why should your brand consider doing Performance PR? The answer is simple—Performance PR provides unique partnership opportunities run on a performance-based payout model that's producing higher and more effective ROAS on PR engagements.