 Do This to Appeal to Deal-Conscious Holiday Shoppers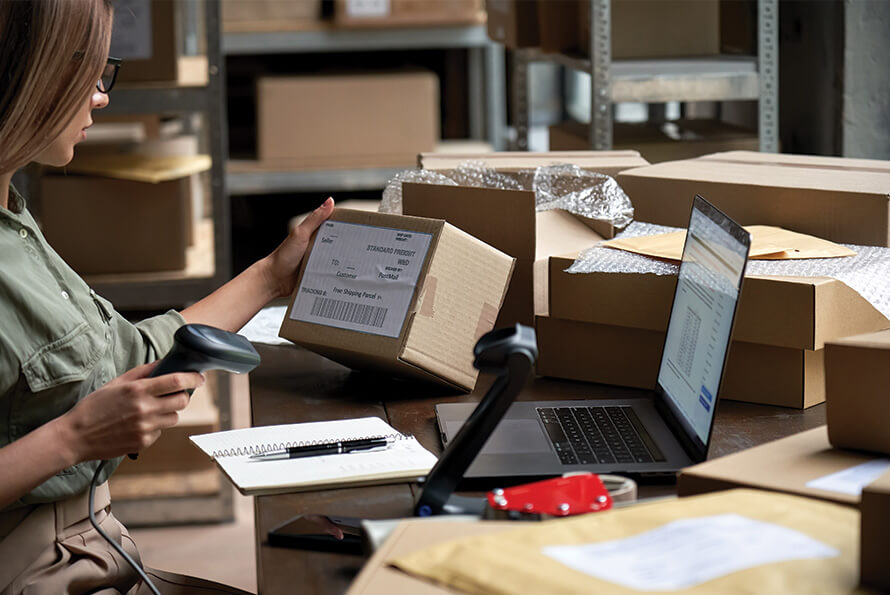 More than 50% of consumers have already started their holiday shopping, but there's still time to maximize sales and appeal to shoppers concerned by global inflation. As consumers spend more of their budget on essentials – including groceries, gas, and housing – many brands across the U.S. and UK have found inventory remaining on shelves longer than ever before.
Here's how savvy brands are capturing the attention of deal-conscious holiday shoppers – and moving excess inventory.
Know that consumers will spend this holiday season …
Despite inflation concerns, consumer spending is still strong. At Acceleration Partners (AP), for example, our clients' revenue is up 36% YoY and orders are up 61% YoY (January 1 – August 31, 2022).  While we are confident that consumers will spend this holiday season, we also recognize that brands have existing inventory that may not be focused on holiday gifting and seasonality may impact our clients' ability to add new products.
… But they're aware of your inventory and are looking for bargains
There are specific categories more heavily impacted by inventory excess, according to the U.S. Census Bureau. The largest increases in retail inventories-to-sales ratios YoY include furniture, home, electronics and appliances, and apparel and accessories. This inventory glut is not limited to the U.S. alone. In fact, it was reported last quarter that UK retailers have an estimated £2.8bn in excess stock on hand.
Consumers are aware of the inventory and are expecting deals. In America alone, 51% of American consumers plan to use online coupon sites and browser extensions to help them with their holiday shopping this year.
Leverage the affiliate channel to move more inventory
As AP account teams continue to plan into Q4 and 2023, they recognize the opportunity presented by the affiliate channel to help clients achieve their margin goals and liquidate excess inventory while also benefiting cost-conscious customers.
Here are some of the top ways you can maximize inventory and sales through the affiliate channel this holiday season:
Consider adding deal and loyalty

 

partners to your program. Loyalty programs are proving to be the most effective way to compete with online shopping giants. 80% of today's consumers are affiliated with at least one loyalty program, and 60% of those are more likely to spend more on a brand after subscribing. This holiday season, you can expect 84% of consumers to choose a retailer that runs through a loyalty program.
Move product or inventory with coupons. As brands continue to struggle with unwanted inventory globally, there needs to be a choice to reduce the price even more to get the consumer to buy the outdated inventory or hold on to the inventory and impact future product and seasonal sales. Instead of keeping unwanted inventory, test coupon codes on specific products or categories. By adding a coupon code, you can guarantee an increase in your conversion rate and possible new customers for a future purchase. Brands are finding it's worth offering an additional percentage off to acquire a new customer that could repeat purchase in 2023.
Be sure your program includes the right type of partners
We understand that many brands are hesitant to add coupon, deal, and/or loyalty partners to their programs, citing concerns that such partners would cost the brand money and would not drive incremental orders.
At AP, we know the opposite to be true …
In fact, despite one client's initial concerns, this strategy enabled a large mattress retailer to optimize incrementality and increase six-month ROAS $1.07. Read the case study.
In addition to coupon, deal, and loyalty partners, we're seeing many brands experience success amid an uncertain economy through Buy Now Pay Later (BNPL) partners and card-linked offer (CLO) affiliates.
Our clients have the added benefit of a number of AP-exclusive affiliate opportunities and discounts successfully negotiated by our unique in-house Publisher Development team as a result of their strong partner relationships. Many of our affiliate partners are well positioned to assist brands in pushing excess inventory and liquidating overstock products.
Ready to maximize inventory and sales this holiday season? Connect with us!