 SaaS Technologies and Their Role in Scaling Your Influencer Marketing Program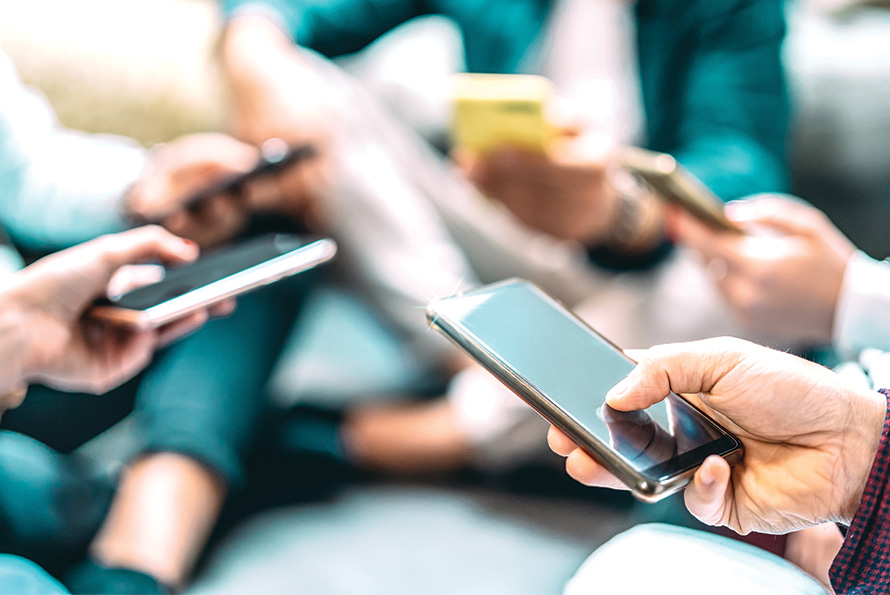 In 2021, the market for influencer marketing exploded to a global value of $13.3 billion. This growth can be attributed to one simple fact — influencer marketing works.
However, influencer marketing partnerships are notoriously difficult to scale. They are even harder to merge with your affiliate marketing efforts in order to create a cohesive, productive strategy.
The challenges associated with scaling influencer marketing partnerships led to the development of dedicated software as a service (SaaS) technologies. These solutions provide detailed insights into the efficacy of your program and make it possible to scale it to fuel continued growth efficiently.
Below, we examine what influencer SaaS platforms are, highlight how these technologies can deliver value to your influencer and affiliate programs, and discuss how you can begin to leverage these solutions.
Understanding influencer SaaS platforms
Influencer SaaS platforms can merge with your existing tech stacks. Specifically, these solutions are "layered" over your affiliate technology via integrations.
This layering process allows you to obtain detailed insights and maximize performance transparency. You can accurately attribute sales, measure the return on investment of influencer partnerships, and track key performance indicators (KPIs) across your entire partnership network.
SaaS influencer platforms look far beyond traditional sales metrics. They collect, sort, and analyze social metrics so that you can obtain actionable intelligence about your program. From there, you can use this information to modify your existing partnerships, scale your program, and move closer to business growth goals.
Ultimately, these technologies allow you to create affiliate and influencer marketing strategies that operate in perfect harmony.
Value proposition of leveraging these platforms
Accurate attribution of revenue is the cornerstone of any effective influencer or affiliate marketing program. SaaS platforms designed for these purposes allow you to accurately attribute revenue so that you can appropriately reward your valued influencer partners.
The best SaaS platforms also provide insights into the customer journey. Understanding the customer journey is critical to optimizing your connection with clients and driving ideal outcomes from influencer programs. You can use this data to identify high value creators and measure how they impact the customer sales journey.
When performing data analysis, SaaS platforms seamlessly combine social and conversion-focused metrics. The technology uses KPIs like sales, clicks, and CTR to provide meaning and context to metrics such as engagement, reach, and impressions.
Cumulatively, these social and conversion metrics yield rich analytics data that can be used to elevate your influencer marketing program to new heights.
I'm leveraging affiliate network tech. Do I need influencer SaaS platforms, too?
While similar, affiliate marketing and influencer marketing are not one and the same. Therefore, your business would benefit from leveraging a dedicated influencer SaaS platform, even if you are already using affiliate network technologies.
The upper funnel consideration and awareness metrics provided by the latter are not nearly as robust as the insights offered by SaaS influencer marketing platforms.
In short, SaaS influencer marketing technologies can provide you with a deep understanding of each influencer's performance. This insight allows you to identify which influencers would be valuable additions to your program so that you can proactively recruit them.
SaaS platforms can streamline the entire recruitment process by reducing the amount of manual research that your team needs to perform. Naturally, expediting the recruitment process leads to a more agile and scalable influencer program.
How to integrate partnership marketing and influencer marketing
As you can see, influencer SaaS technologies will allow you to derive maximum value from your affiliate marketing efforts. However, integrating these affiliate-centric solutions into your partnership marketing strategy can be a challenging process that requires a great deal of trial and error.
Fortunately, you can circumvent these common "growing pains" and pave the way for positive outcomes by partnering with an expert partnership marketing firm like Acceleration Partners.
Connect with us to integrate influencer into your partnership marketing program for more measurable outcomes!
Author: Adrine Harutyunyan