 Tap into Online Beauty Consumer Loyalty with Deals and Discounts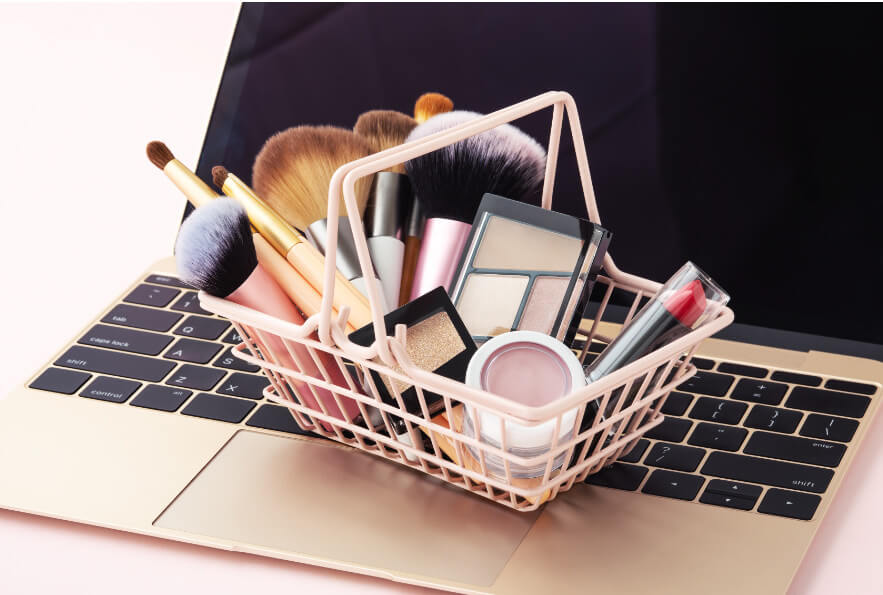 Despite ongoing economic uncertainty, the beauty market is experiencing annual growth of 6% per year. By 2027, experts predict that the beauty vertical will have a market value of $580 billion.
To capitalize on this positive beauty market outlook, you need to adapt your marketing strategy to align with the latest consumer trends. This means nurturing brand loyalty and targeting younger consumers via attractive deals, discounts, and loyalty partners.
Adding a loyalty affiliate to your partnership marketing mix gives consumers access to the products they love while offering them cost savings in financially difficult times.
Your recurring customers will appreciate that you're rewarding their loyalty. At the same time, prospective clients may be willing to switch over from their existing product line in hopes of scoring a better bargain.
Let's dive deeper into the latest online beauty consumer trends and showcase how you can capitalize on emerging customer behavior.
Everyone loves a discount — especially Millennials and Gen Z consumers
According to an ESW study involving over 16,500 international consumers, 67% of millennial and Gen Z consumers will wait until an item's price decreases to buy it, even if that means risking letting it go out of stock.
Researchers also found that of the consumers who spend at least $2,500 on online beauty product purchases annually, almost 40% of them were bargain hunters. Additionally, nearly one out of four millennial and Gen Z shoppers bought beauty products from an international brand in the last year.
We can glean three valuable lessons from this data:
Gen Z and millennial consumers are constantly hunting for favorable deals (which shouldn't come as a surprise, given the rising costs of most consumer goods).
One out of four online beauty consumers in these age groups are willing to purchase across international borders to save some cash.
Contrary to popular belief, about four out of 10 bargain shoppers actually spend $2,500 per year or more, meaning they can drive meaningful revenue for your business.
This means that adding discount and savings offerings to your marketing strategy is a great way of building loyalty among Gen Z and millennial consumers. You can also use these tactics to boost sales and capitalize on the steady growth of the online beauty industry.
How to capitalize on these trends
How can you capitalize on the these trends, offer deals to consumers, and encourage repeat business? Simple — consider adding loyalty partners to your affiliate program.
Loyalty affiliates refer to websites, apps, or companies that incentivize consumers by offering rewards in exchange for specific actions, predominantly sales. These actions can also encompass accepting free trial offers, enrolling in services or subscriptions, and more.
The rewards provided by loyalty affiliates are diverse, depending on the business model, and can range from cashback and redeemable points to airline miles, education fund accounts, or the option to contribute rewards to charitable organizations.
Loyalty programs are wildly popular among consumers, especially in the U.S. Approximately 80% of American consumers are enrolled in one or more loyalty programs, and 60% are likely to spend money with a brand after enrolling.
Adding the right loyalty partners to your affiliate strategy can help you achieve a low cost per action (CPA) and a high return on ad spend (ROAS).
Depending on your beauty brand's goals, these partner types can hit a specific demographic or user depending on the particular loyalty affiliate you're interested in partnering with.
With high-quality loyalty partners in place, you can drive better brand awareness, offer exclusive codes to deal seekers, acquire new customers, and retain valuable customers, and expand your reach.
Onboard the right loyalty partners with AP
If you've ever stepped into the loyalty partner ecosystem before, you know firsthand how hard it can be to find the right affiliates to team up with. Conversely, if you're new to the world of affiliate or partnership marketing, you may be at a loss when it comes to finding and reaching out to prospective partners.
The good news is that you don't have to seek out loyalty affiliates on your own. Instead, connect with Acceleration Partners (AP), the partnership marketing experts.
AP has extensive experience onboarding and optimizing loyalty affiliates. We can connect you with motivated partners that share your values and goals so you can achieve a strong return on investment and high ROAS.
Want to learn more about Acceleration Partners' loyalty partner services for online beauty brands? Connect with us today! Helping brands unlock growth through partnerships.