 Guide to Affiliate Marketing in Germany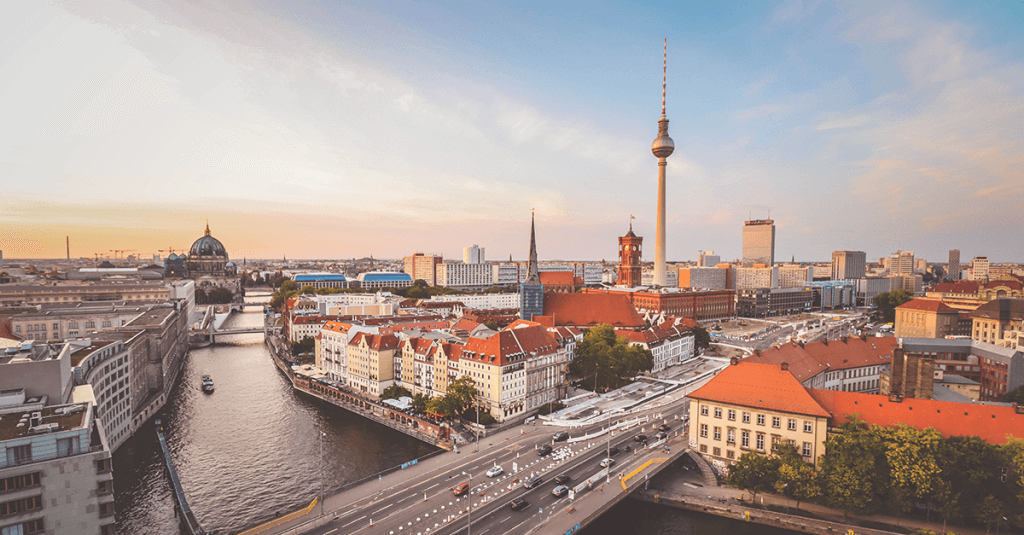 *This blog post was updated in November 2021
Our team of local and global experts showcase what there is to know about key regions across EMEA. In this post, we shine the light on  Affiliate Marketing in Germany.
Table of contents:
Digital marketing in Germany
Before we talk about the key differences between the German and UK affiliate markets, it's important to look at the digital market in Germany. There are some unique differences that some say make Germany 'the most strategic country' in Europe.
Germany has the fifth-largest consumer market in the world by household final consumption expenditure(2,022,746 million US$). The top ten largest consumer markets are the United States, European Union, China, Japan, Germany, United Kingdom, India, France, Italy, and Brazil.
There's no doubt e-commerce has significantly expanded over the past decade. In fact, revenue generated by online shopping is projected to reach €509.9 billion in Europe this year. While the UK and United States still top the online commerce leaderboard, Germany is increasingly staking its claim as a leader in online spend and reached €95 billion in 2020 for B2C goods.
In addition, Germany holds a high digital penetration rate with about 94% of 83.84 million German inhabitants having internet access. The most popular forms of device ownership are desktop at 83.8% and smartphones at 95.4%. It's important to note that the internet remains the most important medium for consuming media across Germany, at over five hours per week. This is followed by over three hours of television consumption and over one hour of social media.
Affiliate Marketing in Germany
Affiliate Marketing has been established for over 20 years in Germany and the German e-commerce industry expanded by around 23% in 2020, compared with 2019.  Unlike the UK, very few German merchants run their affiliate programs in-house. As a result, the German market focuses strongly on Affiliate Networks as a platform provider. The largest affiliate network is Awin, after their merger with affilinet at the end of 2017. Other popular affiliate networks include Digistore24, Financeads, Tradedoubler, Commission Junction,  Belboon, Webgains and Rakuten Marketing.
Due to historical political systems, Germany has always had strict laws when it comes to personal data and privacy. One of the biggest challenges for both advertisers and affiliates is the GDPR and ePrivacy directive. Companies must ensure they are reviewing processes and contracts for compliance.
Key differences between the German and UK Affiliate markets
Language differences 
Language is one of the biggest differentiators between the two markets. For example, in contrast to the German market, in the UK, the terms "performance marketing" and "partner marketing" are increasingly used instead of "affiliate marketing".
Mobile shopping 
The UK market is more mature in terms of smartphone penetration, combined with widespread 4G/5G coverage. However, in Germany mobile devices are playing an increasingly important role. A recent report revealed that in the Christmas season of 2020, 64% of purchases made were via a tablet or mobile device, which comes in higher than the European average of 61%. Due to increasing mobile traffic, cross-device tracking is becoming important in Germany.  As mobile penetration increases and smartphone use matures across Germany, we would expect more advertisers to adopt cross-device tracking.
The types of affiliates in Germany
Another key difference between the two markets is the affiliate models which are most common. In 2020, the most popular affiliates in Germany were loyalty and cashback sites, coupon sites and content sites compared to the UK, where the top three were voucher, loyalty and cashback sites and subnetworks. The share of sales from content sites represents 18% in Germany but only 7% in the UK and coupon sites represent 38% of the UK affiliate market, but only 20% of the German market. These differences reflect a variety of market differences and reinforce the importance of tailoring your activity with affiliates, based on market nuances.
The importance of affiliate marketing in Germany
Germany is one of the most dynamic digital markets in Europe. For brands, it presents many opportunities thanks to its size, innovation, and scalability. Any brand looking to expand into Germany from the UK should take note of the differences between markets and ensure they tailor their affiliate program accordingly. To learn more about the launch of Acceleration Partners GmbH and how we are meeting the global demand for partnership marketing, visit the blog post.
If you would like to find out about launching or growing your global affiliate program, Get in touch with our team of affiliate marketing experts today.