 How an Affiliate Management Agency Strengthens Your In-House Affiliate Team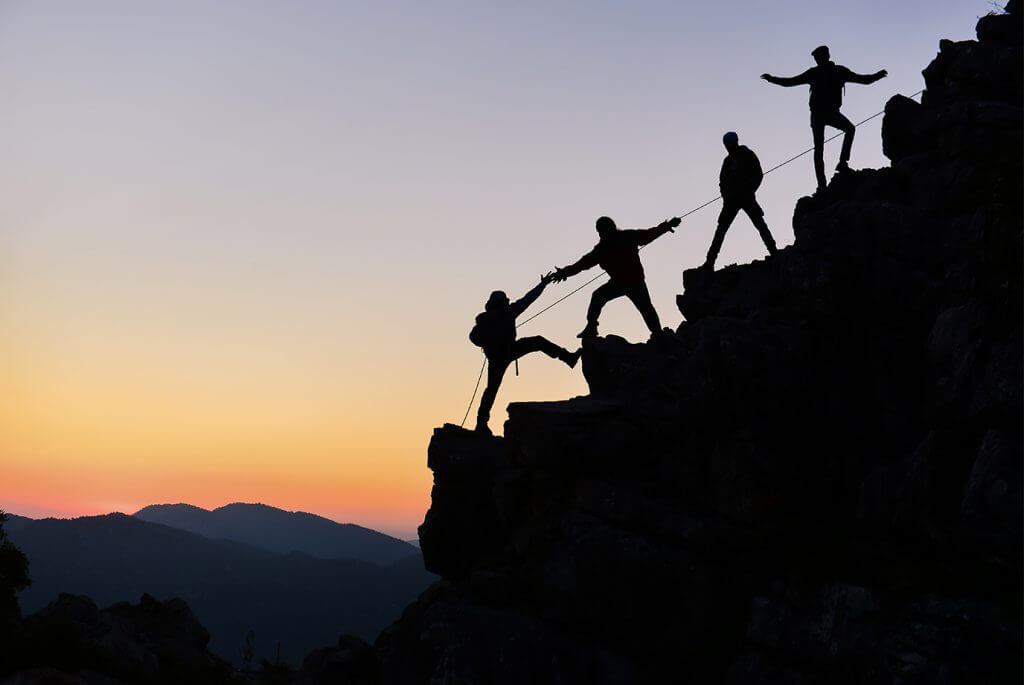 While many companies rely solely on an affiliate program management agency to support all aspects of their affiliate program, some divvy up the responsibilities with their in-house affiliate marketing team.
This is especially true for:
Companies who started with a small, private affiliate program run by an in-house manager and promoted by a few select partners. As the program grew, the responsibilities and complexities of managing a larger program grew as well, leaving the in-house team overwhelmed by the tactical and strategic requirements of a well-run affiliate program.
Enterprise brands who need a substantial team to run their program. Their in-house team may oversee high-level strategy, performance and program budget and their affiliate agency partner manages the day-to-day aspects (partner recruitment, fraud monitoring, affiliate communication and activation, etc.).
Brands who want to strategically expand their affiliate program into new markets or countries but do not have the in-house experience or expertise to do so.
Even brands with highly experienced in-house affiliate marketing teams find that partnering with an affiliate agency can add significant long-term value to their affiliate program. Read on to learn 5 ways that a "hybrid" approach to affiliate program management can make life easier for your in-house affiliate marketing team while strengthening your affiliate program and business overall.
1. Access to More People with Affiliate Marketing Experience
Brands who leverage both their in-house affiliate team and an affiliate agency to manage their program open themselves up to broader perspectives, new ideas, out-of-the-box thinking and greater expertise.
An affiliate management agency can also share industry trends with an in-house team, provide objective, data-backed insights into what is and isn't working in their affiliate program, and offer strategic solutions for how to improve their performance.
By sharing the load, this teamwork approach to affiliate program management results in the whole being greater than the sum of its parts.
2. Publisher Development Resources and Relationships
Without affiliates, there is no affiliate marketing. Yet, attracting and recruiting those affiliate partners to an affiliate program, not to mention managing and developing the relationship with them, is one of the most nuanced, time-consuming aspects of affiliate marketing; even more so when those affiliates are new, non-traditional and can offer unique performance value.
This is why many in-house teams ultimately find themselves over-reliant on "traditional" types of affiliate partners and missing out on new growth opportunities.
To alleviate risk, reach new audiences and improve incrementality in their affiliate program, many in-house teams rely on the resources and relationships established by an affiliate agency's publisher development team.
From actively attracting and screening new partners for affiliate programs and managing the day-to-day relationships to communicating with affiliates and nurturing the relationship to help brands' programs realize sustainable and scalable growth, an affiliate agency's publisher development team can be the one of the most valuable support systems to an in-house affiliate team.
An experienced agency partner should have a publisher development team that has established relationships with a wide variety of affiliates – traditional and non-traditional. What's more, the publisher development team should be able to provide the in-house team with strategic ideas for new ways that these partners could add value their affiliate program.
3. Agnostic Relationships with Affiliate Technology Providers
Navigating the complexities of affiliate technology providers, be they affiliate networks or Software as a Service platforms, can be an overwhelming endeavor for many affiliate managers.
Providing an in-house affiliate team with agnostic guidance on the various technology platforms, including their unique features, capabilities and reporting processes, can save in-house teams significant time and frustration.
An affiliate agency can also provide strategic recommendations to an in-house affiliate team for how to best utilize the affiliate technology to optimize commissioning, improve partner communications and make refinements based on the unique attribution and incrementality data of the affiliate program as it matures.
4. Program Performance Reporting & Analysis
Like in most marketing channels, performance needs to be tracked, measured, evaluated and reported on in affiliate marketing so that informed, data-driven decisions can be made for how to improve outcomes.
Typically, in-house teams only have insight into their own metrics, which usually consist of clicks, revenue, average order value and conversion rates, to name a few. While an affiliate agency also evaluates that data, they can provide in-house teams with greater perspective on performance across the whole industry.
What's more is that an affiliate management agency may also:
Have insight into data across all the brands they work with, giving them a unique perspective on what partnerships are performing well.
Have their own unique tracking tools that allow them to take a deeper dive into the brand's affiliate program data.
Provide category (i.e., looking at performance of revenue across a category such as travel or apparel) and benchmark reporting, insights that most in-house teams do not have access to.
By consistently monitoring performance across all partners, with metrics tracked down to the specific placement, not just the partner, an affiliate agency can provide in-house teams with more robust reporting on the performance of their program.
5. Advanced Compliance and Fraud Monitoring
Monitoring for fraudulent activity is an important component of any high-performing affiliate program. This could be anything from unusually high click rates to a notable spike in conversion rates. However, effective compliance and fraud monitoring requires a proactive approach, adherence to best practices and consistent review of affiliate activity.
The reality for many in-house teams, however, is that there often isn't enough time or bandwidth to consistently conduct the in-depth type of fraud monitoring at scale that an efficient, effective affiliate program requires.
This is definitely an area where an affiliate agency can help. In fact, an agency is likely to have access to more sophisticated fraud and compliance monitoring capabilities, tools and resources, allowing them to quickly flag potentially fraudulent activity, investigate the source and then work with the in-house team and affiliate technology platform to make corrections to compensation.
An affiliate management agency can also help ensure the partners within the affiliate program are promoting the brand in ways that are compliant with FTC guidelines, a task that in-house teams sometimes struggle with due to resource constraints.
Strengthening Affiliate Marketing Success
There are many ways an affiliate agency can support a company's in-house affiliate marketing team. Affiliate agencies can provide everything from expertise and insights, fresh perspectives and new ideas to offering greater bandwidth and additional resources that give in-house teams time to focus on the higher-priority initiatives. A hybrid approach to affiliate program management can be a winning combination for brands and their affiliate programs.