 Optimize Your Program To Include Free And CPA-Only Opportunities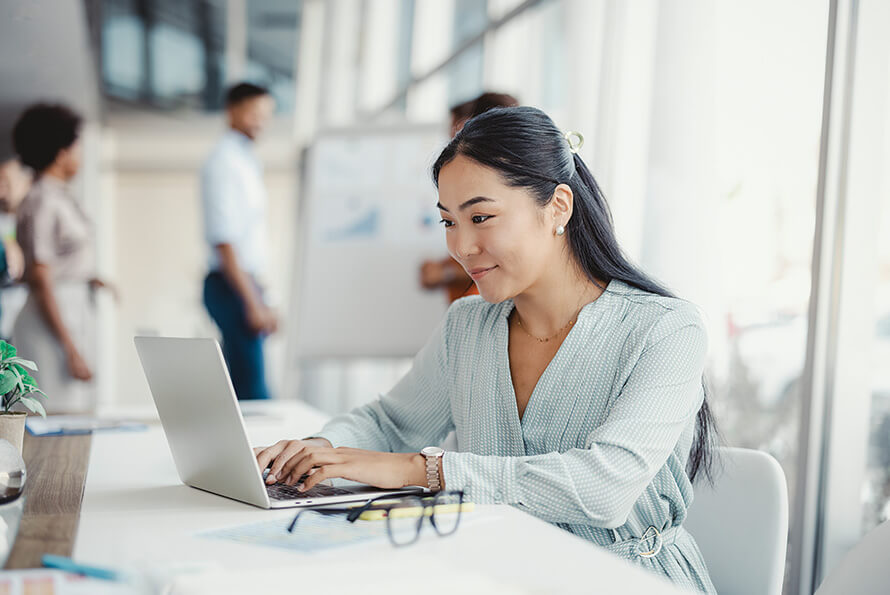 Partnership optimization is a key component to program success, and if done well, it's mutually beneficial for both the brand and the partner. An often-overlooked partner optimization is the expertise and ability to utilize CPA-only and free optimization opportunities.
Don't miss out on this rewarding strategy – discover how an experienced partnership marketing agency can leverage their network of solid partnerships, clear communication skills, savvy processes, and proven success to build a customized optimization plan for your unique brand.
It's all about relationship-building and the positioning
Leveraging free and CPA-only optimizations with partners ultimately comes down to the positioning, and simply being willing to have an open and honest conversation with partners. If you never ask, then you'll never have the chance to succeed in this area. However, if you want to bring this exclusive ask to the table, it's important you already have a strong relationship in place with your partner.
At Acceleration Partners (AP), we understand that all partnership marketing is rooted in relationship building. How we approach, work with, and refine our strategy with partners reflects our belief that sustainable partnerships should be based on empathy, trust and transparency. With our network of partners, we can help brands with these nuanced conversations. You might be surprised by your partner's answer—don't assume that all partners will say no.
With your AP team's help, we can provide data on past performance and other insights that might encourage partners to see how this strategy can be mutually beneficial to both parties.
For example:
Affiliate partners would be interested to know that while performance has increased X% during previous sale/offer periods, we predict it could instead increase by a higher Y% if the partner were to provide additional exposure through gifted optimizations.
For any partners that are open to the idea of free or CPA-only optimizations but are still hesitant, your AP team can help your brand establish trial periods to reassure partners. We also recommend utilizing any available incentives to increase potential performance during these optimizations, such as discount codes, cashback and offers/sales.
The most important part to remember when seeking to implement this lucrative strategy with partners is to not wait until it's too late and performance is struggling. Your AP team is always looking for ways to maximize your program's performance, and starting partner conversations around low-cost or free exposure when performance is good will better showcase the earning potential later.
Going from consideration to game plan
Ready to start implementing CPA-only and free/gifting optimizations into your affiliate strategy? Start by going through our step-by-step process of solidifying your brand optimization goals, identifying the right partners, and creating an actionable game plan.
Define your business and partnership program goals. The first step—although maybe an obvious one—is crucial to partner optimization success and your program as a whole. Are you looking for traffic, conversions, revenue or leads? Carefully consider your target goals and KPIs before moving forward.
Lean on your agency to find which partners might be the best fit. Great agencies have the expertise and in-depth insights into which partners would be most attracted to this opportunity and excel at future performance. Your AP team will take into account many variables, including the efficiency of cashback, if new discounts are being offered, the desire for brand awareness over sales, and more.
When you're ready, reach out. After your AP team has exhausted every resource and insights, they can assist your brand in the final step of reaching out, implementing the optimization strategy, and testing and refining as needed. Our solid relationships with partners and deep understanding of the "why" behind the ask can help move this opportunity from a conversation to a successful game plan.
Don't accept the first response. Your AP team will schedule a call with the selected partner to discuss the optimization and get their perspective and feedback. We'll also ensure that the opportunity meets both your brand's needs and the partner's needs. During this initial meeting, we will negotiate on your behalf so that everyone leaves the call feeling satisfied with the outcome and excited to launch this new strategy.
How free-of-charge opportunities can be leveraged
Your partnership marketing agency can pursue free-of-charge opportunities in a wide range of ways, see below for a few examples of how these types of optimizations can be profitably leveraged.
Cashback Partners
Cashback sites can add imagery and offers to merchant pages. AP can help your brand create new merchant pages for other opportunities, such as B2B and even update your search algorithm to ensure your brand is being shown to potential customers searching for key terms.
New Partners
Newly onboarded partners are often able to provide free-of-charge exposure to alert customers to a new merchant. Some other important free-of-charge approaches to consider are newsletter inclusions, banner placements and "new merchant" hubs.
Networks/SaaS Platforms
Some networks and software-as-a-service (SaaS) platforms allow agencies to upload offers, sales and discounts that can be pulled through an application programming interface (API), or similar automatic software that sends the incentives directly to partner websites for instant exposure.
Three CPA-only and free optimization success stories
Not only does AP have the knowledge and insights on how to implement free optimization strategies for you brand, we also already have proven experience of successfully creating and maintaining these types of partner optimizations.
1. Optimizing to go from low to high affiliate performance
A client's loyalty partner was down significantly in performance YoY
AP reached out to discuss optimizations, but noted that not budget would be available due to the low performance
AP mentioned that the affiliate's top competitor was driving high sales volume without exposure
The affiliate agreed to a three-month trial period, but ended up performing so well during the trial that the partner continues to offer increased exposure on a CPA-only basis (going on well past a year)
2. Coupon partner sees long-term potential in CPA-only
A coupon site reached out to AP to discuss working with a specific client, as they were seeing high performance within that market
AP noted that the client did not usually see high performance from coupon sites and that budget would only be made available if performance could be proven
The coupon affiliate offered a one-week, CPA-only exposure in line with a sale the client was offering. Performance during this period was high enough to convince the partner that CPA only during sale periods would be beneficial long term.
3. Improving partner relationship through increased exposure
A loyalty partner's performance dropped YoY, resulting in AP's focus to increase sales volume from this partner
AP took the opportunity to discuss optimizations, but let the partner know that due to YoY decreases, CPA-only was the client's preference
The partner mentioned improving the relationship as well as increasing sales via additional exposure and a quarterly proposal was provided
Gifting as an additional optimization opportunity
With more and more brands looking to increase promotional opportunities through influencer and blogger partner types, it's important to consider adding gifted or loaned products/services optimizations with your agency partner.
Gifted products and services can act as a gateway to new types of promotion for your brand. Consider these gifting examples:
Smaller influencers – like micro influencers – may be happy to share a review of a gifted product in line with an exclusive code to encourage their social audience to make a purchase.
Travel bloggers may agree to create a vlog-style video of a new hotel/resort during a key time period to encourage new audience sales.
Technology-focused content partners may request loaned products for multiple reviews over a six-month period (for example) and return the product after the content is created.
Gifting may also reduce the price of tenancies and commission in some instances. Be sure to ask you partnership marketing agency for help asking if this is a possibility with the partner.
Despite current economy uncertainty and a shift in partner behavior to prefer up-front fees, performance-based opportunities – including free-of-charge, CPA-only and gifted products – still exist. Why not leverage these optimization strategies in your own partnership program?
Author: Rebecca Oliver