 BNPL Partners: The Strategic Affiliates Brands Need in Our Current Economy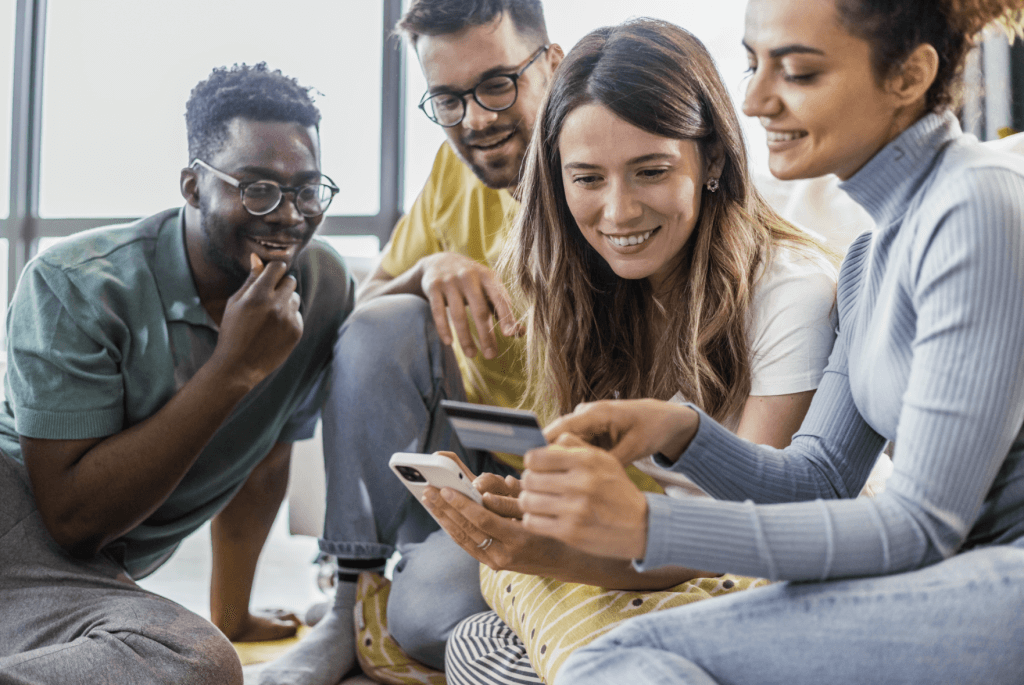 The buy now, pay later (BNPL) revolution is in full effect. In 2022, approximately 50% of consumers used a BNPL service at least once. The same source reported that roughly 67% of BNPL users think these services can replace credit cards.
Buy now, pay later service providers aren't just changing the way consumers make purchases. They can also function as strategic affiliates for your brand.
With that in mind, let's take a closer look at how economic conditions are influencing consumer spending and highlight some key facts about the BNPL space.
How economic conditions are shaping consumer spending
A trio of circumstances have had a major impact on consumer spending habits in recent years. These include high inflation, rising interest rates, and concerns about an impending recession. Put simply, consumers have less disposable income and are hesitant to make big purchases.
While these factors discourage traditional consumer spending, buy now, pay later services provide an appealing alternative.
These point-of-purchase financing companies enable consumers to spread out the cost of a product or service, often over four to six interest-free monthly payments. Dividing up the purchase price into smaller payments helps alleviate sticker shock and encourages consumers to complete digital transactions.
Fast facts about buy now, pay later
Need more convincing? Here are six quick facts that demonstrate the success and popularity of the BNPL space.
1. The Average User Finances Roughly 4 Items Per Purchase
Allowing consumers to spread out the cost of purchases seems to encourage them to buy more products per transaction. According to Bankrate, the average BNPL user finances four items per purchase.
2. The BNPL Market Is Worth Approximately $150 Billion
The BNPL market has exploded over the last few years and is currently valued at around $150 billion. The same source reports that approximately 350 million consumers use BNPL services.
3. BNPL Is Most Popular Among Shoppers Aged 18–24
While consumers in every age range use BNPL services, those in the 18–24-year-old demographic appear to be the most avid buy now, pay later users. Approximately 61% of U.S. consumers in this category regularly use BNPL services.
4. Offering BNPL Boosts AOV by 41%
According to Klarna, a leading BNPL provider, offering buy now, pay later services can increase average order value (AOV) by 41%. The provider also reports that conversions increase by approximately 30%.
5. BNPL Increases Repeat Business by 80%
Customer churn has always been a challenge for retailers. However, some statistics suggest that offering buy now, pay later can help retailers increase their repeat customer rate by a whopping 80%.
6. BNPL Permanently Increases Total Spending
According to some reports, offering buy now, pay later can help retailers permanently increase consumer spending by $60 per week. This translates to an annual household retail budget increase of 30%.
BNPL partnerships in action
As evidenced by the above statistics, offering buy now, pay later services on your site can significantly impact sales and positively influence customer behavior. But if you want to get the most out of BNPL, you need to partner with strategic buy now, pay later affiliates.
Acceleration Partners' expert client services team and global partner development team helped one global retailer do just that.
Our data-driven approach enabled our client to negotiate better media placements through BNPL partners and existing affiliate partners. The client's new BNPL partners drove $46 million in revenue, 49% of which came from Millennials.
Moving forward, the global retailer will continue to rely on data insights provided by Acceleration Partners and support from its BNPL partners to support its growth goals.
How you can leverage BNPL affiliates
The most sensible way to incorporate buy now, pay later affiliates into your partnership strategy is to partner with Acceleration Partners. We combine data-centric decision-making with our unique industry expertise to help you forge new BNPL partnerships and transform them into powerful revenue-generating pathways.
Ready to supercharge your revenue and transform your partnership strategy? Helping brands unlock growth through partnerships.