 Tyla Cobb Named in PerformanceIN Top 50 List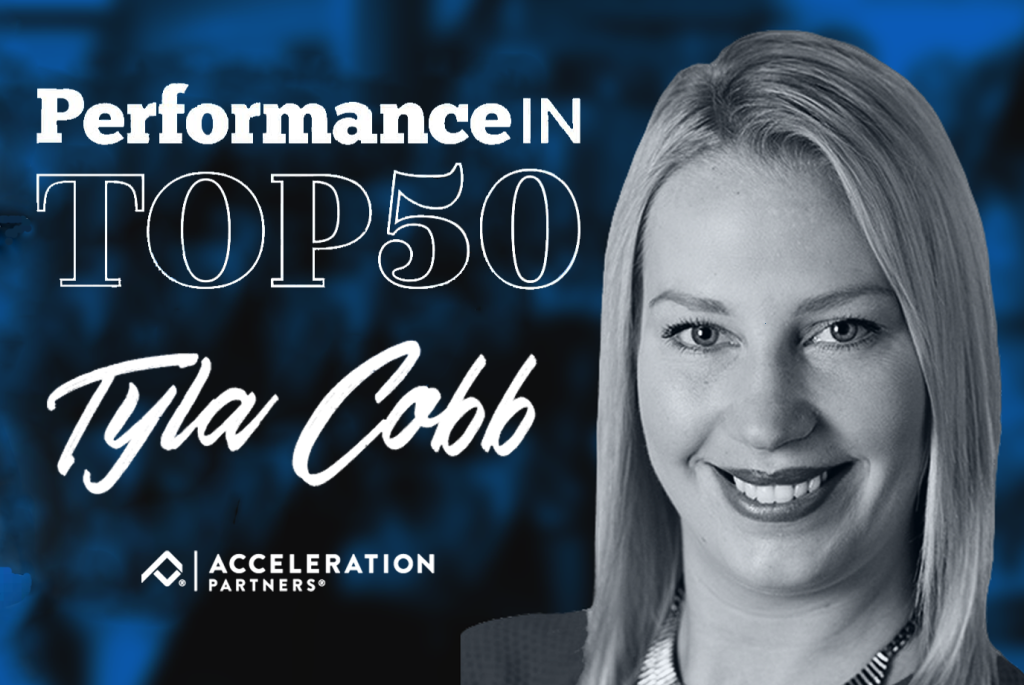 We are delighted to announce that Tyla Cobb, Senior Director of Global Accounts at Acceleration Partners, has been named in PerformanceIN's annual Top 50 list.
The list provides global recognition to exceptional individuals and rising stars pushing conventional boundaries to improve the partner and performance marketing channel.
Tyla was recognized for her commitment to driving the partnership marketing industry forward. Her broad view of the market and openness to testing new opportunities, processes, and technologies is reflected by Acceleration Partners' global account portfolio growth (+45% in 2021!). Acceleration Partners global staff of over 200 speak a collective 20 languages and manage programs in more than 40 countries worldwide.
Tyla is committed to delivering thought leadership on global affiliate program management, as she shares valuable insights through blogs, articles, speaking presentations, and podcasts. Tyla's passion for educating new talent about the channel is evident and we are looking forward to seeing her continued impact on our industry and up-and-coming affiliate marketers.
Tyla's award marks the third year in a row of Acceleration Partners PerformanceIN achievements. In 2020, Associate Account Manager Michele Lim was named a "one to watch" and in 2019, Sophie Parry-Billings, Associate Director, Marketing EMEA, was named a rising star.
Congratulations to all those who made the list!
Find PerformanceIN's complete list of top 50 performance marketers here: https://performancein.com/top-50-2021/
Connect with us to learn how to grow your global affiliate program