 Partner Spotlight: Increasingly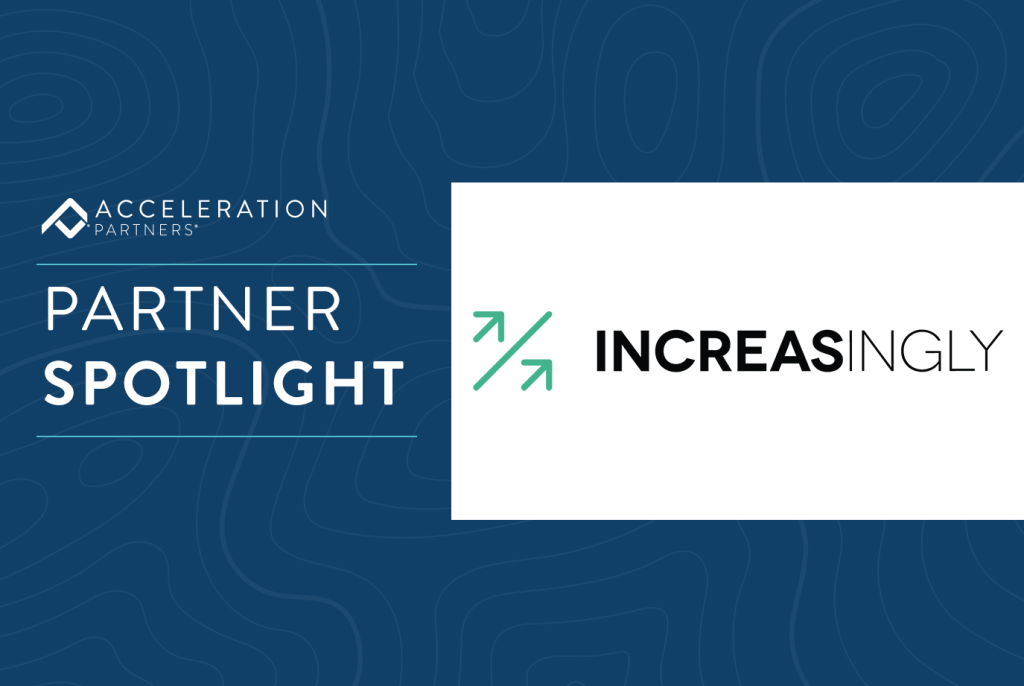 Acceleration Partners' Partner Spotlight is an ongoing series where members of our Publisher Development team shine a light on innovative partners from across the world.
This month, David Vince, Senior Partner Development Manager EMEA, at Acceleration Partners, caught up with Satish Jayakumar, Co-Founder, and COO at Increasingly.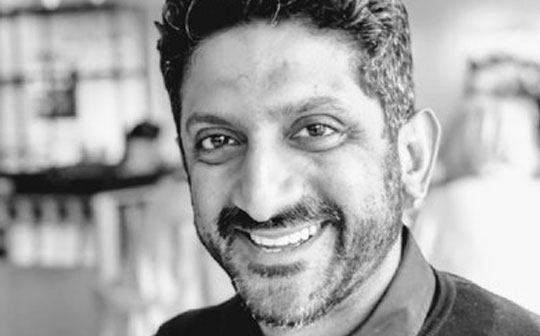 Welcome to our Partner Spotlight! Would you mind introducing yourself to our readers?
I'm Satish. I'm the COO and Co-Founder of Increasingly. I've built and run a number of companies in the ad tech space for the last 20 years. Sri Sharma and I got together just over four years ago to build a company. We deliberated on several crazy ideas and settled on creating an e-commerce enablement platform that will level the field between e-commerce retailers and Amazon—and it's going well.
Increasingly offers a multitude of options for advertisers. What is the best way to describe what you do in a couple of sentences?
If you have sat in a strategy session this year and talked about growing your average order value, then you should be speaking to us. We use artificial intelligence and machine learning to create on-site and off-site product bundling, thereby getting your existing customers to buy more from you.
Recently, you launched a new side of the business which helps advertisers gain increased coverage within Google Shopping. Can you tell us a little bit about that?
Our experience with on-site product bundling showed us that customers are rarely looking to buy just one thing. When given the convenience to buy a phone with a case, most customers would opt to have both. Even if they initially only wanted to buy a phone.
We decided to take this a step further and start injecting bundles into marketing channels like Google Shopping and Facebook. Navigating customers to pages where they can buy the bundle means that retailers stand out in the ad channels, but also help customers to buy more from them.
It has proven to be very effective for kids clothing retailer Scandiborn who have seen 12% increase in revenue from their Google Shopping activity. We're now trialing this with a number of other brands, including Craghoppers, Wickes and U.S. Polo Assn.
What is the biggest challenge you face from advertisers when discussing a partnership with Increasingly, and are there any specific sectors within retail that tend to work particularly well?
There are always competing priorities and we sympathize with retailers on this. None of our customers are sitting on their hands. Taking on an additional vendor to work with and manage is a large emotional commitment. On our part, I can say that most of our clients are glad they did it. We have created a tech stack that truly makes implementation as easy as possible.
If you are a multi-product retailer with products that have a propensity toward attachment purchases, then you should talk to us. Our customers include Samsung, Avon, Lovehoney and Boots, to name a few.
One of your products helps advertisers to increase their onsite conversion. What is the highest percentage growth you have seen from one of these campaigns?
Funnily enough, our client City Plumbing, a national trade and home improvement merchant has surprised our wildest expectations. They were inspired by their parent company, Travis Perkins, to implement our bundling technology, since we were already working with them.
We increased City Plumbing's average order value by +81%! We also increased items per basket by 63%. We are now driving 10% of total site revenue, and we continue to achieve similar results across all of our clients and the majority of their verticals.
Are there any exciting plans in the pipeline for Increasingly over the next few months?
Growing with happiness. In start-up years, we are getting close to the teenage era. And that brings with it a new set of challenges in the continuity of keeping the great culture we have built. Bringing together amazing people to build and grow a company that reflects the kind of world we wish to see—that is what I am truly excited about.
I fully understand I am supposed to insert something marketing oriented here. But I feel confident that we will rise to the technical, product and competitive challenges we have ahead of us.
Finally, where is your favorite travel destination and why?
I'm not one for destination holidays; I haven't done one of those in years. Instead, I try to create moments in between work that allow me to do things that bring me joy. Hearing my daughter laughing, playing golf, riding my mountain bike, and trading insults with a close set of friends rank pretty close to as good as it gets for me.
To learn more about the many other affiliate partners we work with to add value to our clients' programs, reach out to our global publisher development team.