 APAC Spotlight: Affiliate Marketing in Southeast Asia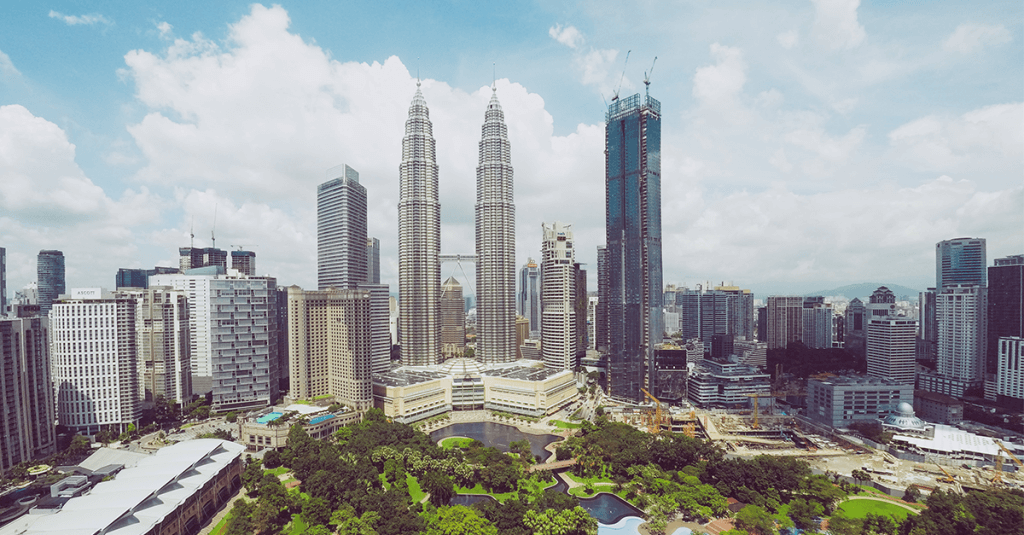 As affiliate marketing grows across the APAC region, Southeast Asia continues to offer excellent opportunities for brands looking to expand their affiliate programs. This article shares the market nuances to consider before expanding your affiliate program to Southeast Asia.
Overview of Southeast Asia
Southeast Asia has a population of over 492 million people and is made up of five unique countries: Singapore, Malaysia, Indonesia, The Philippines, and Thailand. There are over 400 million active internet users, and the COVID-19 pandemic saw over 40 million people across the region making online purchases for the first time in 2020. As the world's fastest-growing e-commerce market, Southeast Asia is projected to grow to $300 billion by 2025.
Affiliate marketing is still in the early stages in Southeast Asia. Whilst awareness of the affiliate marketing model is growing, it is less well-established than wider APAC. Advertisers need to take time to explain the benefits of the model to affiliates and clarify program details such as the payment model, tracking links and the platforms used.
Download our APAC Affiliate Marketing Handbook for country-specific insights.
Affiliate marketing in Southeast Asia
All five countries in Southeast Asia are at a similar stage of affiliate marketing maturity. As a result, most brands working across Southeast Asia will apply a similar strategy across all five countries. It's important to note that affiliate marketing in Singapore is relatively more advanced than other Southeast Asian markets, so less education is required. Examples of affiliates in the region include ShopBack, Involve Asia, SPOT.ph and cuponation. Outside of traditional affiliates, influencer marketing is an effective partnership marketing strategy used by brands in the region. With over 315 million social media users, Southeast Asia holds excellent opportunities for brands to work with and introduce influencers to the performance model.
Indonesia dominates the online space of all five countries, with the highest number of active social media users and internet and mobile subscriptions. Despite the primary language being Bahasa Indonesia, brands should not overlook this market and the growth potential for affiliate marketing.
Adapting your affiliate program to market nuances in Southeast Asia
Despite the overall similarities, it is essential to consider the differences between countries, including culture, language, socio-economic status, and payment preferences.
Business etiquette in Southeast Asia
In general, people in Southeast Asia pay more attention to hierarchy within business settings. This is enforced by addressing senior figures using the family name appended with a title e.g., Mr./Ms., and approaching them with extra formality. Indirect communication is often used to avoid direct confrontation or 'losing face'. Brands looking to grow using the affiliate channel should aim to build strong and respectful relationships with affiliate networks that can recommend suitable partners.
Strong Western influences have made Singaporeans more direct in terms of communication compared to other countries in the region. However, one should still be mindful that there are lots of non-verbal cues, such as body language and facial expressions, in Asian culture. Business etiquette in Malaysia also has some overlapping similarities due to its close physical and cultural proximities to Singapore. In addition, the predominantly Muslim population in Malaysia and Indonesia means it is essential to pay extra attention to religious rules.
In Indonesia, it is vital to be respectful during conversations and avoid being overly loud. Creating relationships and gaining respect, prior to forming a business relationship, is part of the culture in The Philippines and Thailand. It's important to be open to prioritizing small talk and entertainment when building new relationships and expanding into the region.
Communication in Southeast Asia
While Southeast Asia is a diverse region with many different languages and cultures, English is the main business language where cross border communications are concerned. Depending on the context, a variety of languages are sometimes mixed with English. 
The Philippines make use of two business languages, English and Filipino, and in Singapore, English is the official language for business.  However, in Singapore 'Singlish', which incorporates elements of the Chinese and Malay languages, is often used in informal communication and occasionally in advertising to add local flavor. Malaysian advertising also freely uses both Malay and English to make it more locally attractive. The increased adoption of messaging apps such as WhatsApp have grown to become more popular and widely accepted in countries with high mobile internet penetration such as Singapore and Malaysia.
Since relationships play a dominant role in this region, face-to-face communication can often be more effective than emails. Although English is widely spoken by young people within Jakarta and other major cities, Bahasa Indonesia is preferred when it comes to business communication in Indonesia.
Although Thai is the official language of Thailand, the use of English is common for large businesses in Bangkok. Among Southeast Asian countries, Thailand is well-known for its creative advertisements that often go viral online.
Local holidays and observances in Southeast Asia
Lunar New Year – dependent on Lunar calendar (Singapore, Malaysia, Indonesia): January/February
Holy Week (The Philippines): April 4-11
Songkran Festival (Thailand): April 13-15
Ramadan – dependent on Islamic calendar (Singapore, Malaysia, Indonesia): May/June
Islamic New Year – dependent on Islamic calendar (Singapore, Malaysia, Indonesia): July/August
Christmas Day (Singapore, Malaysia, The Philippines): December 25th
Key Shopping Events
Lazada Birthday (Indonesia, The Philippines): March/April
Great Singapore Sale (Singapore): June – July
Amazing Thailand Grand Sale (Thailand): June 15 – August 15
Tokopedia Anniversary (Indonesia): August 17
9 Shopee Super Shopping Day (throughout Southeast Asia): September 9
Black Friday & Cyber Monday (Singapore, Malaysia, Indonesia, The Philippines)
Single's Day (throughout Southeast Asia): November 11
Harbolnas (Indonesia): December 12
As affiliate marketing grows across the APAC region, Southeast Asia continues to offer excellent opportunities for brands looking to expand their affiliate programs.
If you are interested in learning about other countries across the APAC region, you can find out more about affiliate marketing in Hong Kong, China, Japan and Australia on our blog.
If you're planning on expanding to APAC, get in touch  with our team to see how we can help.
References: