 Getting into Partnership Marketing: Start a Career in a Growing Space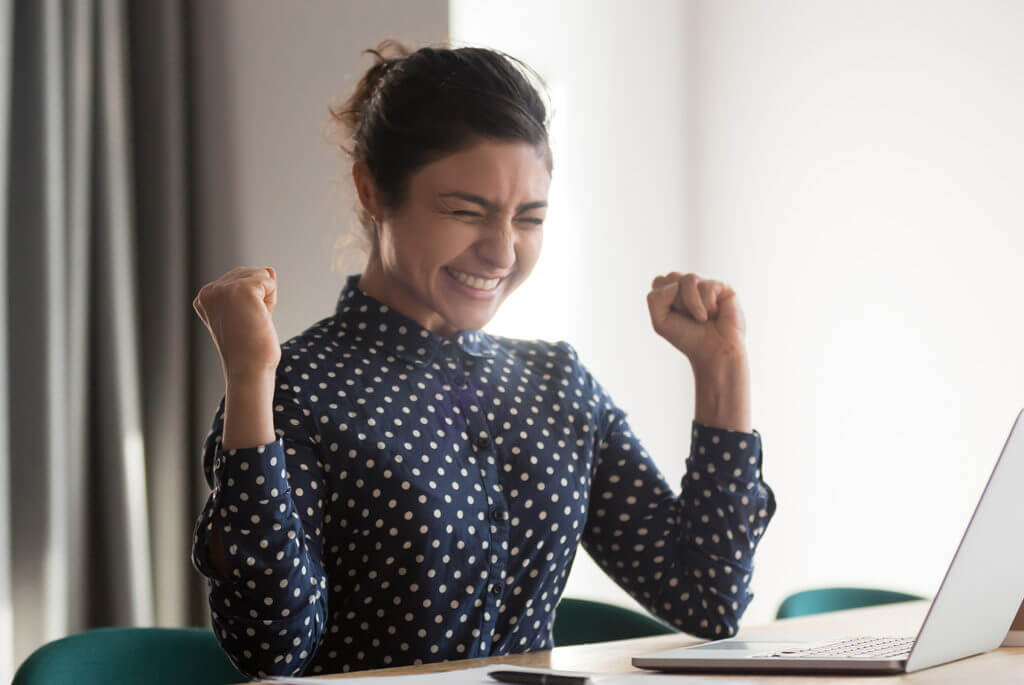 We sat down with Emily Moore, Account Manager, to learn firsthand what it's like breaking into the partnership marketing space, especially from someone who was interested in digital marketing, but had never heard of partnership marketing before. Find out how she discovered this channel, why anyone starting a career in digital marketing should consider affiliate and partnerships, and tips to landing a job in this fast-growing marketing discipline.
How long have you been in partnership marketing?
I have worked in the space for four years. Before working in partnership marketing, I was a graphic designer for both an agency and in-house after completing my degree in Graphic and Communication Design at the University of Leeds.
How did you find out about partnership marketing?
I only knew of affiliate as a piece of partnership marketing due to working in an e-commerce business. I would make assets with the name 'affiliate.' I didn't know what it meant, but I knew it was a form of digital marketing.
When I had been at the company for longer, I started to understand what it meant more. However, I mostly understood affiliate as traditional voucher and cashback websites, and not so much the broader partnership space including influencer or editorial content sites. I decided that I wanted to move away from design and expand my knowledge into marketing.
I was amazed by the number of opportunities in marketing and how many different directions you can go within the field, so I had a conversation with my managers to see what would be the best fit for me. After a few months, I managed to get a role in affiliate and influencer marketing at the company I was currently at, which led to me being able to launch a micro influencer program—an aspect of partnership marketing that really excited me.
Based on your own experience, why should someone interested in digital marketing consider working in the partnership landscape?
The partnership channel poses so many opportunities to hone your digital marketing skills as a whole. It has the greatest potential for relationship building out of all channels, and there are countless opportunities to work across the entire digital marketing landscape via affiliate partners, such as content or google shopping CSS. It really helps you become an all-around marketer.
What tips would you give anyone interested in pursuing a career in partnership marketing?
Be open to discovering new things daily. The partnership space is growing so much and has seen huge progressions over the last few years. If you are new to the channel, Acceleration Partners has an extensive range of onboarding and training to ensure that you are fully equipped with the correct knowledge. You also have over 250 colleagues globally, who are there to support, encourage and welcome you.
Are there specific resources that you recommend people interested in this channel take advantage of?
Take advantage of Google Alerts, not just for partnership marketing but for digital marketing too—they are extremely helpful and make it easy to quickly digest the most topical information. The CIM Marketing Podcast is also a really great podcast for overall digital marketing interest, which can help advance your knowledge and aid in strategic thinking.
Now that you've been in partnership marketing for four years, what do you love most about it?
I really enjoy working with my clients, affiliates and colleagues. I enjoy helping my clients grow their partnership marketing programs, but also finding out what they are getting up to on the weekends – it's good to have that personal connection.
How are you seeing the partnership marketing space evolve and grow over time?
The industry is constantly growing! I may be working on what we'd consider a mature program, but there are still so many opportunities to grab. With the digital landscape expanding each minute, (for example, the introduction of the Metaverse) it makes it a really exciting time to figure out how partnership marketing can make its mark. I can also see the relationship between affiliate and PR growing, as the two channels learn to work with each other in new, innovative ways.
What last insights would you like someone considering a career in partnership marketing to know?
The partnership channel truly is a comprehensive digital marketing channel where you can work on a huge range of opportunities. What makes it even more exciting is the variety, and at Acceleration Partners, I work with retail clients who are all very different. I get to explore each vertical and grow my knowledge in affiliate, but also e-commerce and digital marketing overall.
At Acceleration Partners, you have access to highly talented colleagues who are there to support you in your career goals through extensive training and development.
Discover current job openings at Acceleration Partners, or connect with our team of experts!