 Partner Spotlight: DOSH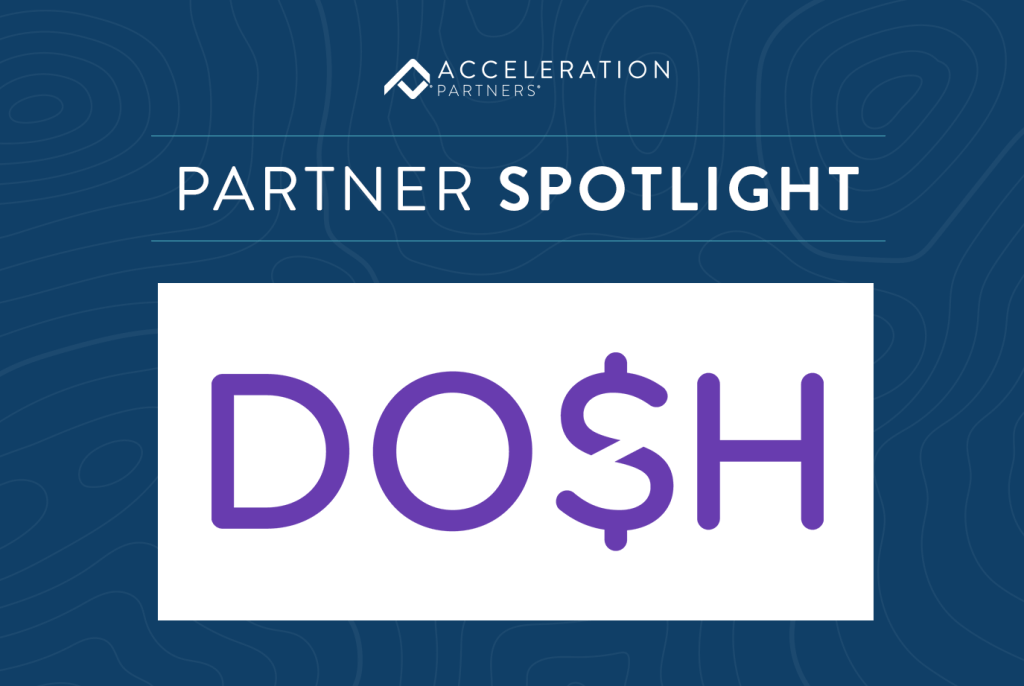 Acceleration Partners' Partner Spotlight is an ongoing series where members of our Partner Development team shine a light on innovative partners from across the world.
This month, Cheryl Yee, Senior Publisher Development Manager at Acceleration Partners, chatted with Zack Stoller, Partnerships Director at DOSH. In this video, you'll learn about how DOSH is a key player in the Card-Linked Offer (CLO) space, and how CLO can provide a unique user experience, high quality and volume of data, excellent bank-level compliance and security and sophisticated targeting capabilities.
To learn more about the many affiliate partners we work with that add value to our clients' programs, reach out to our publisher development team.