 Partner Spotlight: 55Haitao Group Targets +60% of the World's Online Retail Audience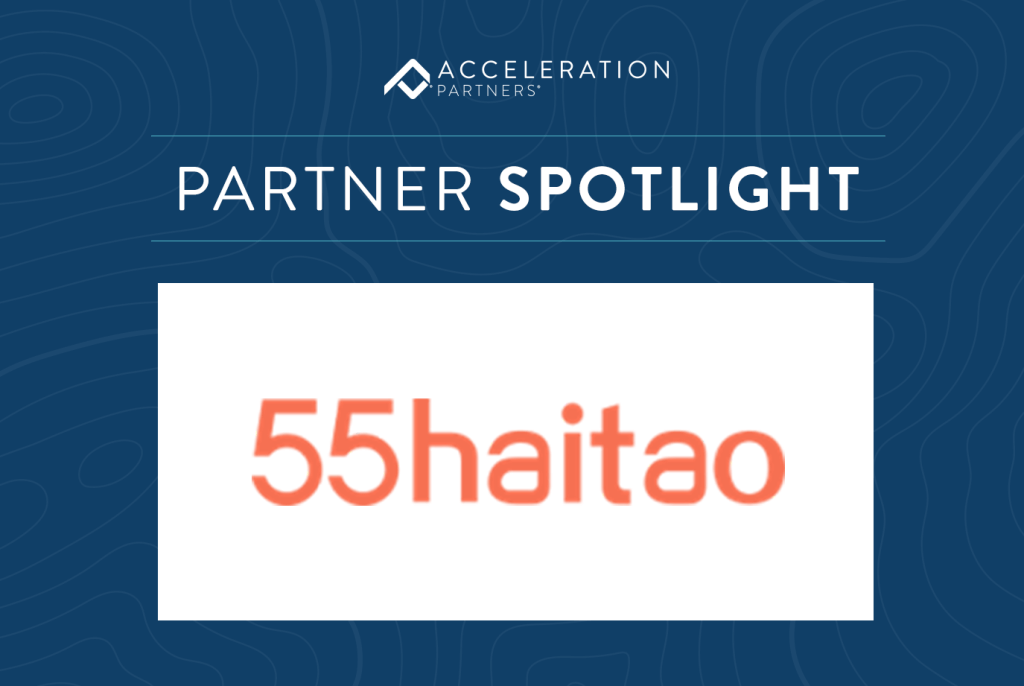 Acceleration Partners' Partner Spotlight is an ongoing series where members of our Partner Development team shine a light on innovative partners from across the world.
This month, Cheryl Yee, Senior Publisher Development Manager at Acceleration Partners, hosted a 55Haitao Group panel discussion with Austin Eskola, Strategic Partnership Manager at 55Haitao; Coco Lin, Senior Strategic Partnerships Manager at GoCashBack; Karolina Vukojicic, Strategic Partnership Manager at LinkHaitao; and Helen Siu, Strategic Partnership Manager at ShopLooks.
In this video, learn about global e-commerce shopping behaviors and trends, and what each brand under the larger 55Haitao Group umbrella has to offer.
To learn more about the many other affiliate partners we work with that add value to our clients' programs, connect with our team.