 Life at Acceleration Partners: Returning to Work After Parental Leave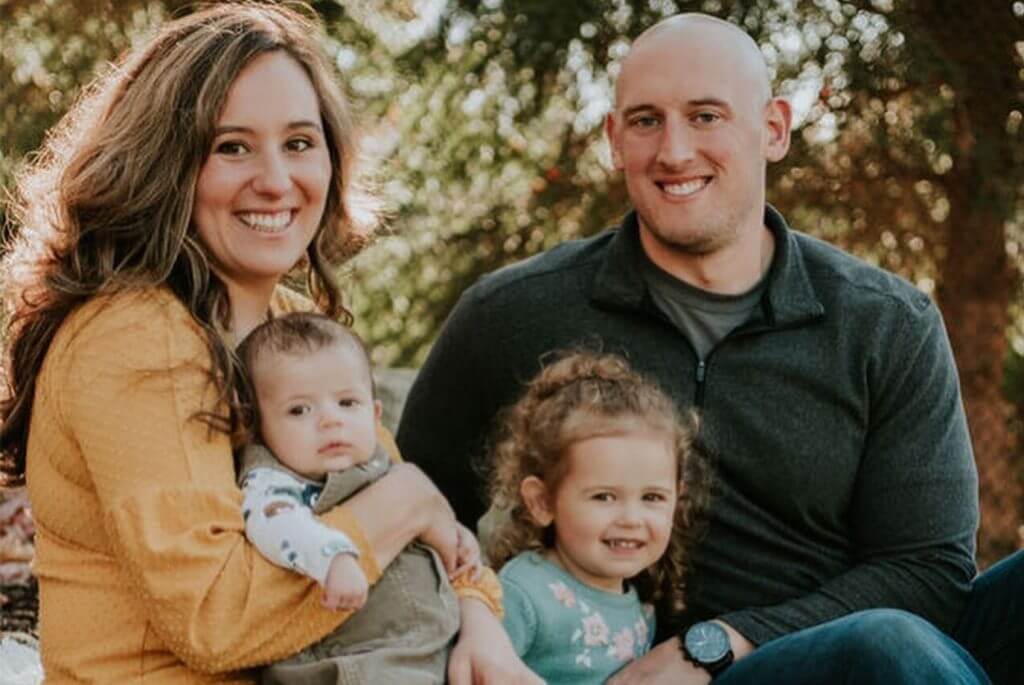 As I reflect on my first week back to work following a 16-week maternity leave, I cannot help but feel extremely thankful to Acceleration Partners. AP is deeply committed to living its core values – Own It, Embrace Relationships, and Excel & Improve. For me, the greatest example of this was during my short-term leave and upon my return.
Women in the workplace have been top of mind for many organizations since the onset of the COVID-19 pandemic, particularly around work/life balance, burnout and opportunity.
1
 Globally, women have led 
The Great Resignation
 of 2021 – with female leaders' intent to stay dropping by a massive 21 points from 2020.
2
 Yet, unlike many organizations, AP does not require that I choose between family or career, and their support throughout alleviated many potential stressors during a major life change.
Acceleration Partners offers employee support beyond standard benefits
I consider Acceleration Partners' paid parental leave policy a blessing – for my entire family. AP employees in the U.S. are eligible for parental leave, which provides a combination of paid and unpaid leave for both birthing and non-birthing parents who are on a leave of absence for the birth or adoption of a child.3
For me, this meant a generous 16-week leave during which I bonded with my son and my family adjusted to life as a family of four. 12 weeks of my parental leave was fully paid, which enabled me to be fully present with my family without the financial burden of four months without a salary.
Beyond this, AP supported me throughout the entire process. Human Resources filed important short-term disability paperwork for me after my son's birth – often a stressful process.
In addition, when benefits open enrollment took place during my parental leave, AP's Human Resources team made sure I received all the information I needed to make the right decisions for our family on my own time, which often was during those late-night feedings.
Parental leave doesn't equal a stalled career at Acceleration Partners
Throughout my leave, I felt connected and supported. As a result, I was able to focus all of my energy on family bonding time. When the time came, I was not only prepared to return to work, I was also excited!
I was ready to get back to work and to virtually "see" my team again. Although AP is a fully remote company, I feel connected to all my colleagues and looked forward to collaborating with them once again. On my first day back, I was met with so many enthusiastic "welcomes" that it felt as if I had entered a physical office for the very first time. My team's ongoing support as I continue to ease back into being a full-time working mom is unmatched.
While many working women find themselves left out of consideration for promotions,1 I am fortunate to work at AP where employees are promoted when ready. On the day I returned, I was promoted to Associate Account Director – something I'd been working towards before my parental leave. This promotion change made me feel so valued as an employee – and demonstrated that my choice to expand my family had no impact on my ability to contribute to AP and grow my own career.
Work/life integration, career growth, and personal support are the norm at Acceleration Partners
I am so grateful for AP's support both during and following the birth of my son. Working at AP has ensured that I can be both a mom and an employee, without fear that this dual role would impact my professional growth. Read more about my AP journey here.
The benefits that AP has provided and commitment the organization makes to employees has allowed me to achieve both of my goals – to become a mother of two and Associate Account Director.
1https://www.mckinsey.com/featured-insights/diversity-and-inclusion/women-in-the-workplace 
2https://success.qualtrics.com/rs/542-FMF-412/images/Qualtrics%20-%202022%20Employee%20Experience%20Trends%20Report.pdf
3Parental leave policies and benefits vary by country location. The example noted in this blog is specific to a U.S. employee with more than one year of service.