 People-Centric Partnership Marketing: How Acceleration Partners Drives Unparalleled Results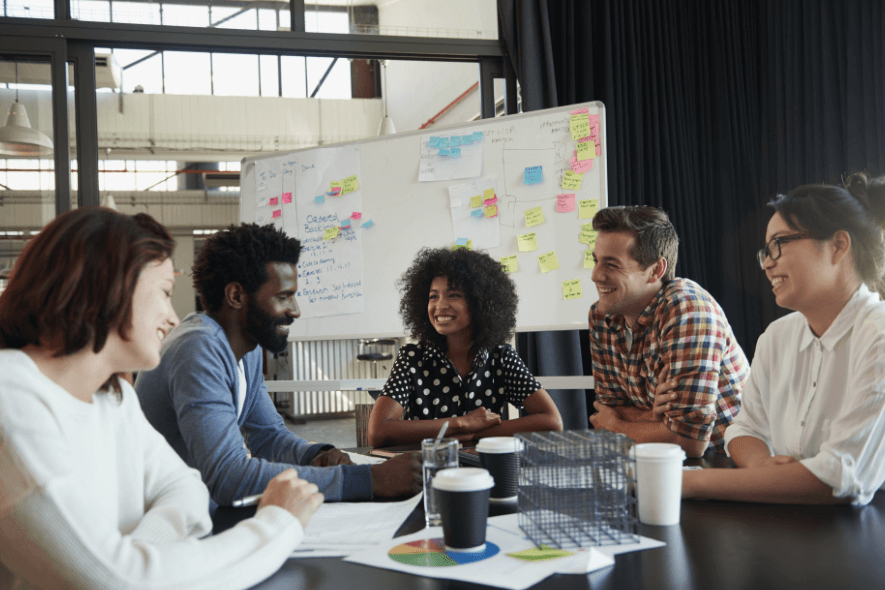 In the world of partnership marketing, Acceleration Partners (AP) consistently outperforms the competition and delivers powerful, lasting results for our clients.
While there are many factors that differentiate AP from other affiliate and partnership marketing agencies, the key to our unparalleled results is our people-centric approach.
We understand that partnerships are not just transactional arrangements, but rather dynamic relationships built on trust, mutual benefit, and shared values. By placing people at the heart of our approach, we have redefined what it means to be a partnership marketing agency.
As we dive into AP's people-first approach to partnership marketing, discover how fostering genuine relationships has allowed us to go above and beyond for our clients, partners, and each other.
The power of nurturing relationships
At the core of Acceleration Partners' philosophy is a genuine focus on building and nurturing strong relationships. If you want your partners to put forth their best effort for your brand, they need to know you'll stand behind them and provide fair compensation.
With that in mind, we connect like-minded entities that share values, goals, and expectations. Additionally, we work with our clients to optimize their attribution models using proven concepts like incrementality.
As part of our relationships-first approach, Acceleration Partners emphasizes affiliate quality over quantity. On paper, having several dozen affiliates sounds like a winning formula that will maximize sales and revenue. But what if only a few of those affiliates are click-active?
We foster growth with our clients by carefully taking the time to learn about their brand and understand their target audience, product offering, and unique selling propositions. From there, we recruit a strategic mix of partners that will deliver the best results.
Demonstrating value: Going beyond ROI
An average affiliate marketing team will connect you with a few new affiliates that generate some immediate traffic and sales for your brand. Fast-forward a few months, however, and you'll find that much of that initial ROI has vanished without any real explanation.
Even if your program bounces back from the bust, it will likely never regain its original momentum. This is known as the boom-bust fallacy, and it's become a hallmark of poorly contrived affiliate programs.
Acceleration Partners keeps our clients out of the boom-bust cycle by diving deep into the long-term value and impact of partnership marketing efforts. Some of the factors we consider include:
Customer lifetime value (LTV)
One of our goals at AP is to increase average customer lifetime value (LTV). If you can achieve improvements to LTV, you'll experience long-term revenue increases and stronger relationships.
Boosting LTV requires brands to nurture customer loyalty, not simply rack up a few hundred one-off purchases. You need customers to believe in your brand and its products. AP's people-first approach can help your customers continue to engage, trust, and advocate your brand.
Brand equity
Nurturing loyalty among consumers and boosting brand awareness will also help you increase brand equity. This is a value premium you can generate when your product or services has a recognizable name and is preferred over a generic alternative.
Coca-Cola is a prime example of a product with exceptional brand equity, as it's become synonymous with generic terms like "soda" and "pop." Other notable examples of companies and products with high brand equity include Apple, Starbucks, Nike, and Tylenol.
We help our clients build a brand that resonates with individuals on a deeper level, increasing brand visibility through strategic partnership marketing campaigns.
Overall growth potential
Acceleration Partners' people-first mindset drives us to carefully evaluate the growth potential of our partners. We choose affiliates who are not only committed to achieving immediate sales goals but are also dedicated to supporting the long-term growth of our clients' businesses.
By aligning our partners' interests with our clients', we ensure sustainable growth and shared success.
Investing in people: The AP difference
At Acceleration Partners, we take pride in our people-first philosophy, which drives everything we do. Our commitment to investing in people is not just a hollow statement; it is deeply ingrained in our company culture and core values.
By fostering a diverse, inclusive, and supportive environment, we ensure that everyone at AP is aligned with our common goal: creating and nurturing partnerships that drive exceptional outcomes for our clients. Partnerships that cross channels, industries, and oceans to supercharge growth.
 Our core values serve as the foundation of our people-centric approach. Let's explore how these values shape our commitment to our clients, partners, and employees:
Own It: We believe in taking ownership and responsibility for our work. This value translates into dedicated account teams who take the time to deeply understand our clients' brands, target audience, and goals. By treating each partnership as if it were our own, we go above and beyond to deliver exceptional results.
Embrace Relationships: Building genuine relationships is at the core of our partnership marketing approach. We foster meaningful connections with our clients, partners, and each other based on trust, transparency, and open communication. These relationships form the bedrock of our success and enable us to collaboratively navigate challenges and celebrate achievements.
Excel and Improve: We continuously strive for excellence and improvement in everything we do. Our commitment to growth extends to our employees, whom we support through ongoing training and development programs. By investing in their professional growth, we empower our team members to excel and deliver outstanding performance for our partners. 
Acceleration Partners' people-centric approach to partnership marketing sets us apart in the industry. As the future of marketing unfolds, we remain committed to cultivating strategic partnerships built on shared goals and people-centric values.