Since 2007, we've helped brands build and scale their partnership marketing programmes.
Check out our latest resources and see why we're the recognised leader in performance partnerships and outcome-based marketing.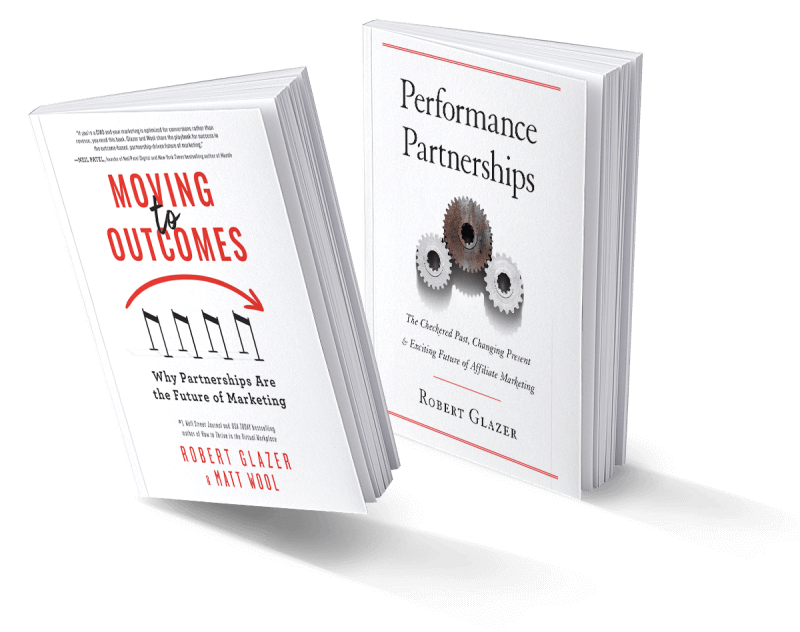 Moving to Outcomes
Moving to Outcomes by Robert Glazer and Matt Wool
Learn how the highly profitable partnership marketing channel can enable a significant competitive advantage and maximise return on investment.
Performance Partnerships
Performance Partnerships® by Robert Glazer
This book is a must-read for anyone looking to understand the power of creating mutually beneficial relationships with customers and clients through affiliate marketing.