 Employee Spotlight: Heather Creamer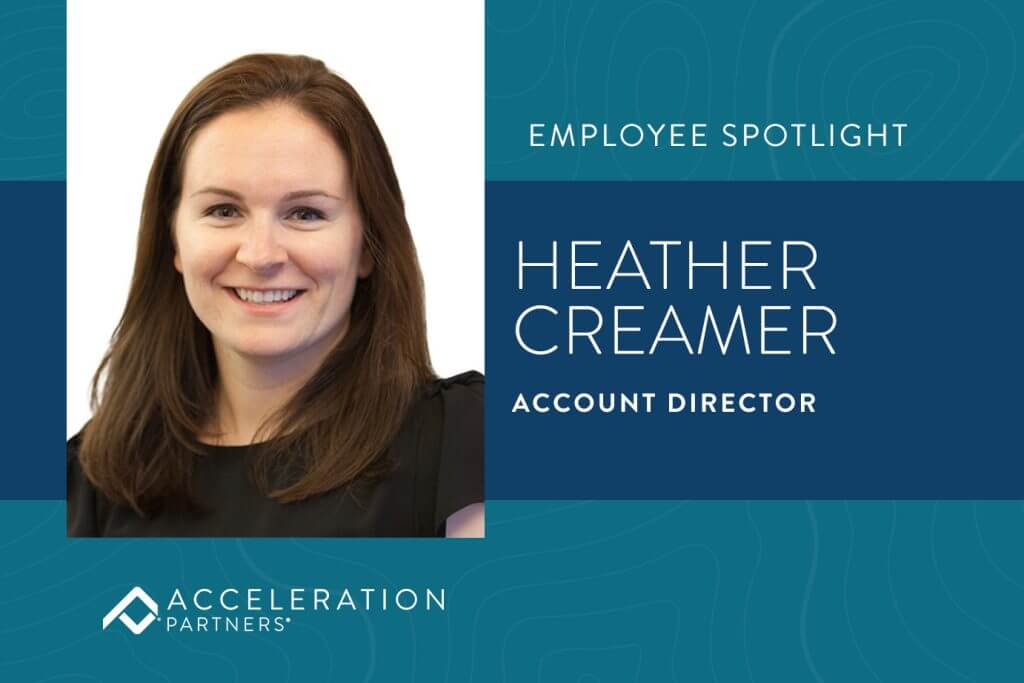 How long have you been with Acceleration Partners and what is your current role?
I've been with Acceleration Partners for 4.5 years. I am currently an Account Director on our Core Accounts team.
What do you do as an Account Director of Core Accounts?
As an Account Director, I am responsible for developing and leading successful account teams while overseeing a large portfolio of clients. I provide strategic oversight to my team and we work together to develop and deliver on strategies to exceed client goals and expectations.
At Acceleration Partners, we strive to provide superior client service and are a feedback-driven culture, so I am often meeting with clients to gain additional insight and feedback into achieving their goals to ensure their overall happiness with our services.
Equally as important as client happiness is team happiness. I oversee a large team of employees and it is a key focus of mine to ensure they are happy, present and engaged at work. To achieve this, I spend time aligning with everyone to understand their goals, discuss opportunities, review feedback and outline areas for growth.
I want each of my team members to feel supported in their role. Together we put an action plan in place to achieve their goals. It is a true team effort and I want my team to feel encouraged every day at work.
What is a big trend in affiliate marketing you're seeing right now?
We just finished our 2021 planning meetings for most clients and a lot of the discussions were centered around defining incrementality and bringing affiliate higher in the purchase funnel.
Many clients are achieving this through leveraging out-of-the-box opportunities and technologies, along with utilizing the affiliate channel for content. I am seeing more opportunity to work with Mass Media sites, Influencers, bloggers and leveraging content through the space to grow awareness and build evergreen content for our brands.
How has your view of the affiliate marketing industry changed over time?
I started in affiliate over 11 years ago when coupon sites dominated the space. The space has transformed many times in those 11 years, and while coupon partners are still a vital part of many programs, over time I've seen a shift in how many brands work with coupon partners.
The same is true for loyalty partners—as they began to grow in popularity within the space, they emerged and gave coupon partners a run for their money, in terms of market share. While both of these verticals still make up significant portions of many clients' programs, content is starting to contribute a larger percentage of revenue.
When I first started in affiliate, there weren't many opportunities to work with content partners via the affiliate channel. That has been one of the biggest changes. I would also say that with some of the technology partners that are now available to work with in affiliate, the affiliate channel can provide crossover support to other channels in a more cohesive way, instead of being so siloed as the channels used to be when I first joined the industry.
What's your favorite part about working from home, and what has surprised you about remote work?
Prior to joining Acceleration Partners, I would commute two hours per day to an office. That's 10 hours a week of wasted time behind the wheel. My favorite part about working from home is that I now get that time back each day.
I am able to put that time into more meaningful things, including morning workouts and spending more time with my family. Another perk is now that I am five minutes away from my kids' school instead of an hour; pre-pandemic, I was able to volunteer and be more available to their needs. Also dinner no longer has to be at 7 pm after a long drive home, and for that I am grateful (and I'm sure my kids are too).
The thing that has surprised me the most about remote work is how connected I can feel to my coworkers. When I first left the office environment, I was nervous about not having that same connection in the workplace, but I was quickly proven wrong. Acceleration Partners has built a unique culture of embracing relationships (even through a computer screen) with the right framework that makes remote work not feel isolating.
When you aren't working, what can we find you doing?
Typically, you can find me shuffling my kids from one activity or sporting event to another. When I am not doing that, you can find me skiing with my family in the winter, and in the summer, we spend a lot of time at the beach on Cape Cod or golfing.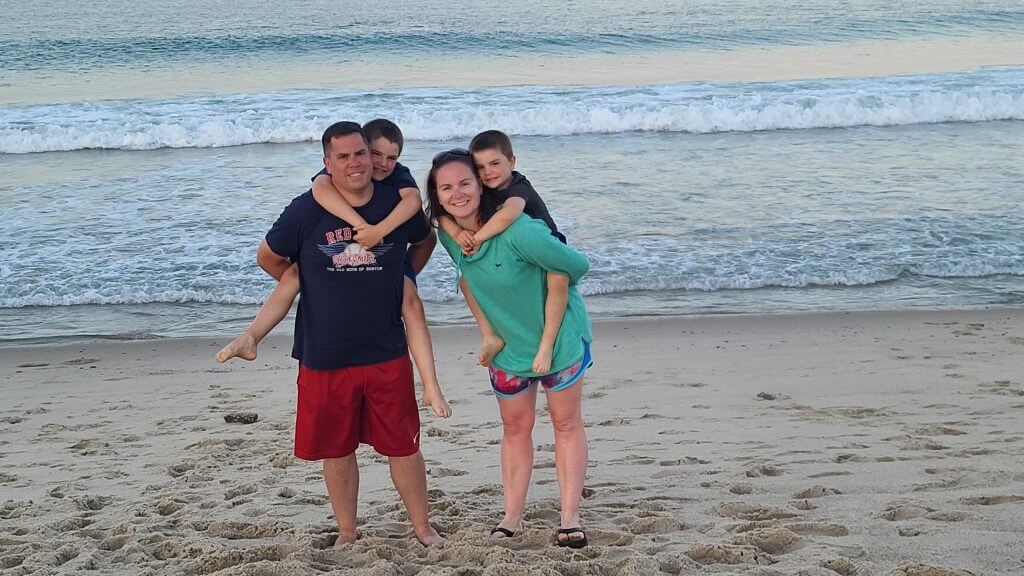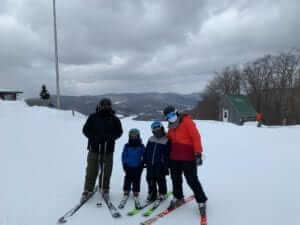 If you could be anywhere in the world right now, where would you be?
New Zealand. I have been fascinated at how they were able to successfully eliminate COVID (until recently) and how diligent they have been at keeping the spread nonexistent or well under control. I follow an influencer who has spent the last three months there and 1) The country looks breathtakingly beautiful, and 2) It appears that you are able to go about daily life activities without the stress of the pandemic (after a very strict 14-day quarantine, of course).
Learn more about Acceleration Partners, our incredible team members and our award-winning culture on our Company page.