 How Trademark Plus Partnerships are Improving Affiliate Program Performance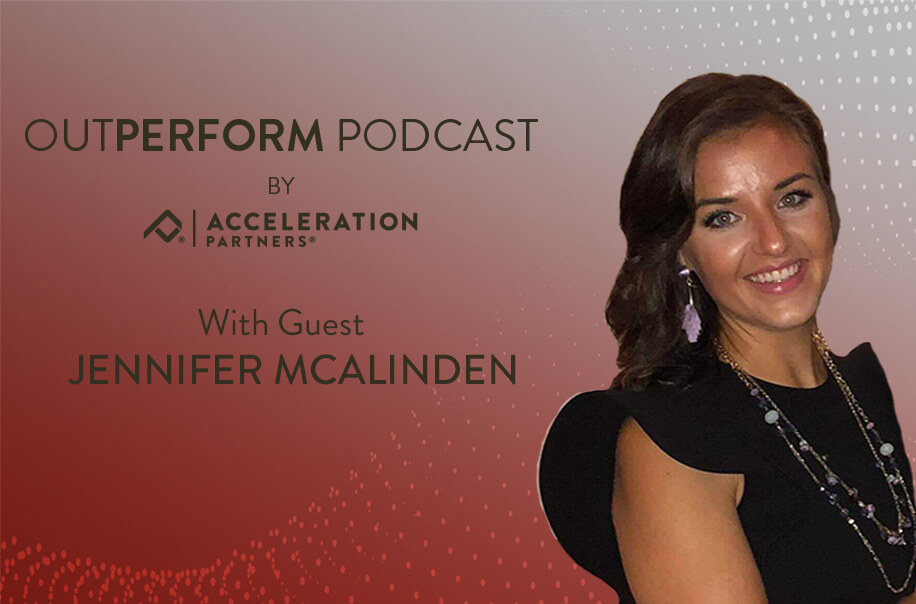 More About this Episode
On this episode, Jenn McAlinden, Senior Account Manager of Digital Strategy at Acceleration Partners, educates and enlightens us on how brands are using Trademark Bidding and Trademark Plus within their affiliate programs to help prevent competitors from bidding on their branded keywords in paid search campaigns.
Show Notes
What Trademark Bidding is in affiliate marketing.
Why Trademark Bidding/Trademark Plus is unique to affiliate marketing.
How brands are leveraging their affiliate partnerships to effectively run Trademark Plus campaign within their affiliate programs.
The process Jenn and our affiliate program management team follow to customize Trademark Plus campaigns for clients.
How Trademark Bidding / Trademark Plus campaigns are helping brands prevent competitors from bidding on their branded search terms.
Links related to this episode
Don't Miss an Episode!
Subscribe to Outperform on your platform of choice below
What does it mean to Outperform in Marketing & Business Partnerships?
How are the world's leading brands leveraging affiliate marketing and affiliate partners to attract high-value customers, generate incremental sales and drive faster growth? Join us on the Outperform with Acceleration Partners podcast to explore this very question. You'll hear insightful discussions about what it truly means to outperform in your marketing and business partnerships.
Gain some useful insights from this Outperform podcast episode? If yes, we'd greatly appreciate your rating and/or review on Apple Podcasts. You can also subscribe so you don't miss an episode!