 Publisher Spotlight: Ziff Media Group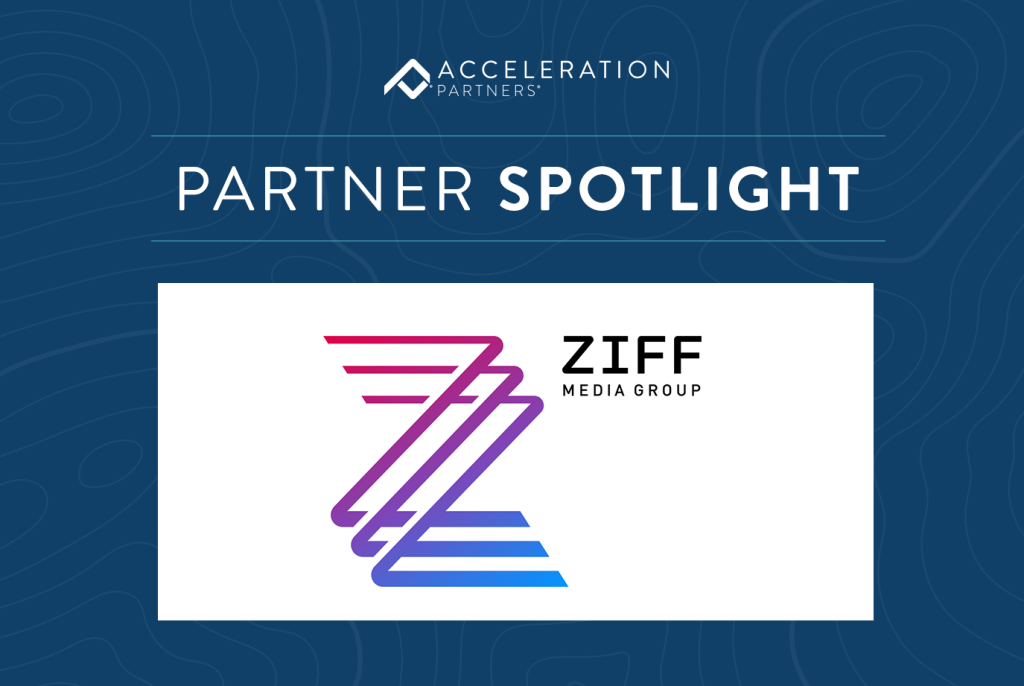 Acceleration Partners' Publisher Spotlight is an ongoing series where members of our Publisher Development team shine a light on innovative publishers from across the world.
This month, we chatted with Jessica Spira, Vice President, Partner Growth and Management at Ziff Media Group.
Ziff Media Group (ZMG) empowers consumers to discover more, find the best value, make the best choice and feel satisfied by their purchase. Can you elaborate on your unique process?
We help people make more satisfying decisions about how they spend their money and their time. We build trust and empower.
We are able to do this through a portfolio of premium content and deal sites that provide the expertise, tools, and perspectives aligned to the moments when buyers need them most. Our editorial teams across all of our sites are subject matter experts in their fields and provide independent reviews, analysis and how-to advice.
In what ways does Ziff work within the affiliate marketing model?
ZMG is a solution-based organization, whether it is advising our readers on the best products or deals or helping advertisers generate more sales. We partner with advertisers in a number of ways that extend across our portfolio.
Additionally, we work closely with our display, licensing and business intelligence teams to better help you promote your brand to make smarter, data-driven decisions.
What do you look for when creating new partnerships?
Communication between the publisher and the advertiser is key. We ensure complete alignment on any campaign goals to make sure we are working toward them. Transparency and communication are critical to the success of these programs.
What kind of products/deals resonate with your audience?
ZMG owns three Black Friday sites, Black Friday.com, Best Black Friday and The Black Friday where the great deals that our merchants advertise across every category are popular with our readers.
Is there anything else you would like advertisers to know?
We are ready to partner in a much more holistic way across a client's organization. Because of our unique position in the market and the breadth of our portfolio of sites, we can create compelling solutions for advertisers.
For example, adding a performance component to a branding campaign; creating data segments based on our proprietary shopping data; or crafting a compelling content series that can drive sales.
Any products that your team can't live without?
A very unscientific poll of our team found that we can't live without our Apple AirPods. Another strong contender is a Dyson Wi-Fi-powered fan, which is especially helpful during hot muggy summers.
List of Ziff Media Group sites:
PCMag
Mashable
AskMen
Geek.com
ExtremeTech
Offers.com
TechBargains
Blackfriday.com
Bestblackfriday.com
TheBlackFriday.com
Our experienced and creative Publisher Development team builds relationships with a wide variety of high-value affiliate partners to help brands grow and refine their affiliate and partner marketing programs.
Questions about the types of partners our clients work? Let's chat!