 Partner Spotlight: Intelligent Interfaces AI Tool Increases Conversions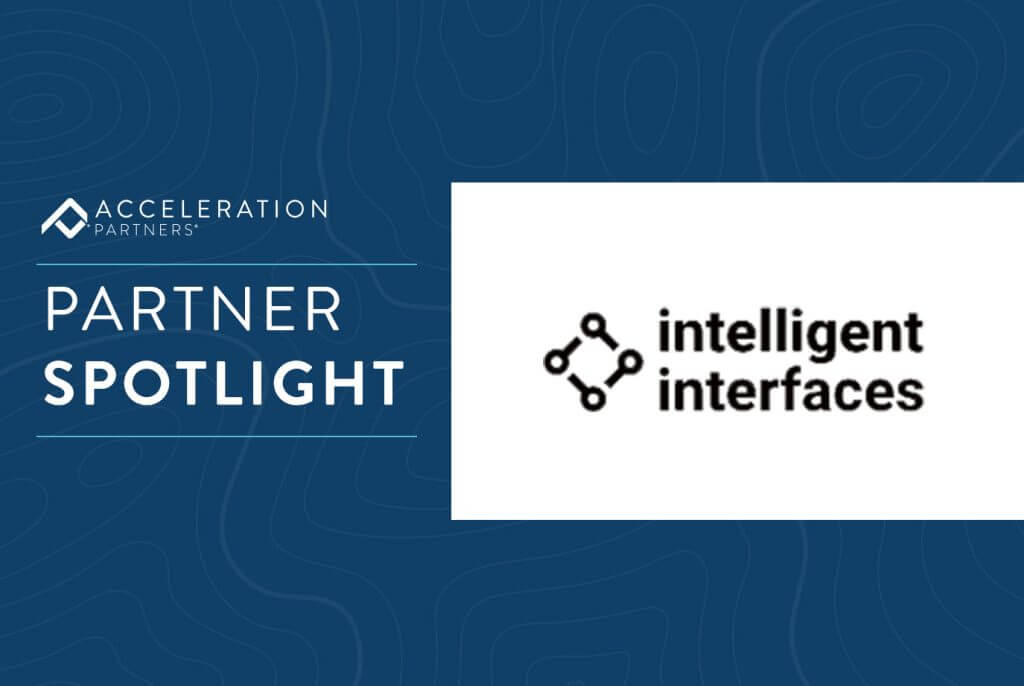 Acceleration Partners' Partner Spotlight is an ongoing series where members of our Partner Development team shine a light on innovative partners from around the world.
This month, Vikki Danielson, Head of Partner Development at Acceleration Partners, sat down with Jon Morgan, Business Development Director at Intelligent Interfaces. In our video, learn how this conversational artificial intelligence platform gives customers the confidence to purchase by delivering them to the right product—thus eliminating choice paralysis and boosting conversion rates. This tool behaves like your best salesperson.
Connect with our team to learn about the many affiliate partners we work with that add value to our clients' programs.