 Loyalty Partners: What they Do and How to Leverage them for Your Brand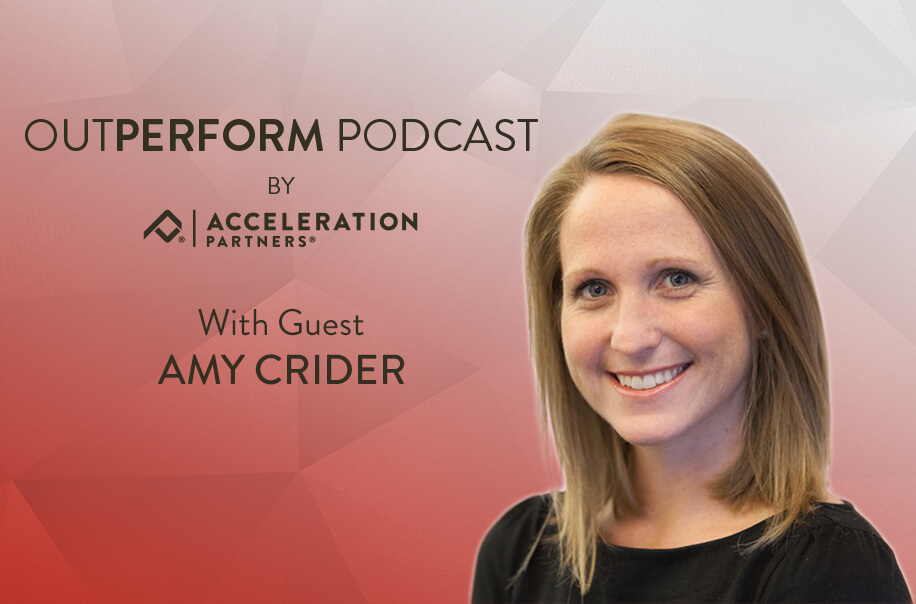 The OutPerform Podcast

(Listen time: 19:23)
More About this Episode
Loyalty partners can add significant value to brands of any size in any industry vertical. The key is to know how to best partner with them.
Having managed several large affiliate programs for industry-leading brands, Amy Crider, an Associate Account Director at Acceleration Partners, joins us on this episode of Outperform to share her expertise on how brands are growing and refining their affiliate programs with loyalty partners.
Show Notes
What loyalty partners are and do.
How loyalty partners differ from traditional content, coupon or deal partners.
The types of brands that tend to work with loyalty partners.
How leading brands are leveraging the user data provided by loyalty partners.
Misconceptions around working with Loyalty partners.
What loyalty partners look for when determining whether to partner with a brand.
Why it's not a matter of if you work with loyalty partners but how.
Links from the Episode
What does it mean to Outperform in Marketing & Business Partnerships?
What are the world's leading brands and savviest performance marketers doing to create transparent, high-value partnerships that bring more customers, incremental sales and faster growth? Join us on the Outperform with Acceleration Partners podcast to explore this very question. You'll hear insightful, valuable and eye-opening discussions about what it truly means to outperform in your marketing and business partnerships.
Gain some useful insights from this Outperform podcast episode? If yes, we'd greatly appreciate your rating and/or review on Apple Podcasts. You can also subscribe so you don't miss an episode!