 Getting the Most Out of your Affiliate Management Agency Partnership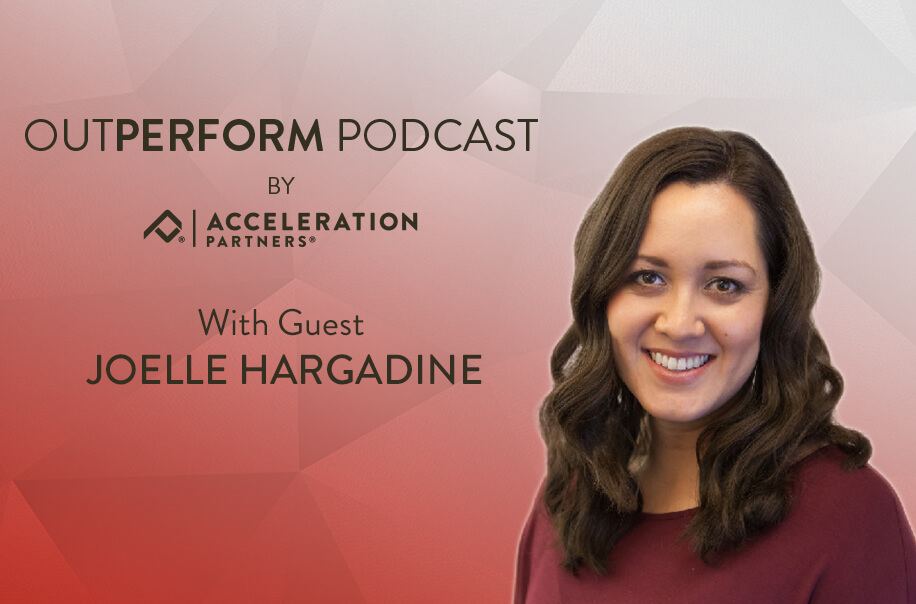 The OutPerform Podcast

(Listen time: 12:14)
More About this Episode
When it comes to affiliate marketing program management, the more an agency team knows about the role, needs and communication style of their client contact, the more equipped they are to meet expectations and deliver on performance objectives.
On this episode of Outperform, Joelle Hargadine, Senior Account Manager at Acceleration Partners, shares her simple and insightful role categorizations for three different types of client contacts and what each role type needs to get the most out of their affiliate program management agency partnership.
Show Notes
What the three role categorizations are for different types of client contacts.
The descriptions and characteristics of each of these three role category types.
What each role category type needs to get the most out of their affiliate agency partnership.
Why it's so important for affiliate client contacts to self-identify what role category they fall into and communicate that to their affiliate agency partner.
Links from the Episode
What does it mean to Outperform in Marketing & Business Partnerships?
What are the world's leading brands and savviest performance marketers doing to create transparent, high-value partnerships that bring more customers, incremental sales and faster growth? Join us on the Outperform with Acceleration Partners podcast to explore this very question. You'll hear insightful, valuable and eye-opening discussions about what it truly means to outperform in your marketing and business partnerships.
Connect Socially!
Gain some useful insights from this Outperform podcast episode? If yes, we'd greatly appreciate your rating and/or review on Apple Podcasts. You can also subscribe so you don't miss an episode!