 Employee Spotlight: Trey Hosey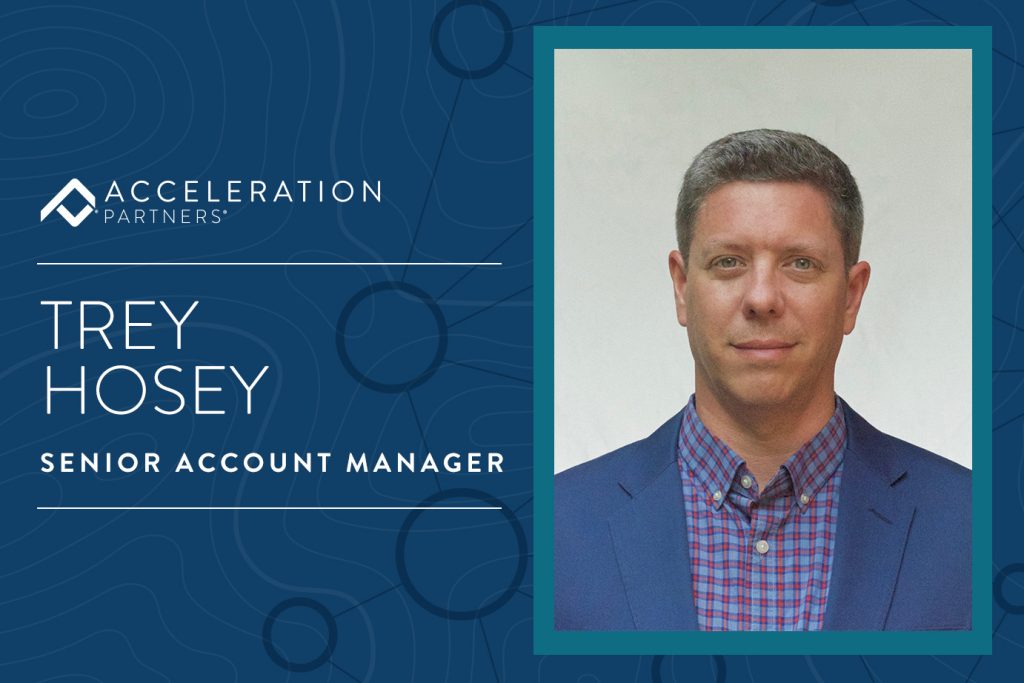 In this month's edition of our Employee Spotlight series, we caught up with Senior Account Manager, Trey Hosey. Learn what attracted Trey to affiliate marketing, what it's like working on a global team and for a global client, and how AP employees stay connected in a remote environment.
Tell us about your role as a Senior Account Manager for Acceleration Partners.
As part of our Global Accounts team, I oversee the affiliate program for one of our premier travel clients. My days are spent working closely with our client contacts, partners and regional team members to ensure we are crafting and executing our growth and efficiency-oriented strategies. My other main focus is supporting my team to ensure they are hitting their professional growth and developmental goals.
Why did you choose to work in affiliate marketing?
As a digital marketing professional, building strong relationships with my clients and team members has always been at the heart of what I do. With affiliate marketing being built on the foundation of connections, it was a logical fit for my personality and skillset. I also missed the speed in which digital marketing moves and adapts to the ever-changing market.
What are the benefits to working on a global team?
Outside of getting to work with awesome individuals from across the globe and learn more about their cultures and traditions, one of the major benefits is that it keeps you on your toes. There are always new challenges, making it necessary to continue looking for ways to improve communication, workflow and processes.
How do you stay connected with your global coworkers in a remote environment?
Outside of our regular video conferences, we use Slack for quick team updates to ease our inboxes, as well as share fun or personal details about our lives. I also strongly encourage the use of video recordings to support with the dissemination of nuanced information. Not only does it give a feeling of additional face-to-face time, but it also really helps provide that additional level of context that might be hard to convey in a written form.
What are some important nuances to be aware of when working on a global client's affiliate program?
When working on global program initiatives and especially group deliverables, things will take longer to execute due to challenges with working across various time zones. It's always best to take additional time up-front to pull together detailed instructions, clear timelines, and expectations for the team. Another thing to consider are cultural differences when it comes to communication and building relationships with individuals in different markets. For example, some may build trust via task-based activities, while others might establish trust via more relationship-based elements over time.
When you're not at work, what can we find you doing?
I spend a lot of time cheering on my kids at their various practices, games and tournaments. In addition to that and when I can find the time, I love being outdoors, either hanging out with the family on the lake or out on trails (hiking & off-roading) in the north Georgia mountains.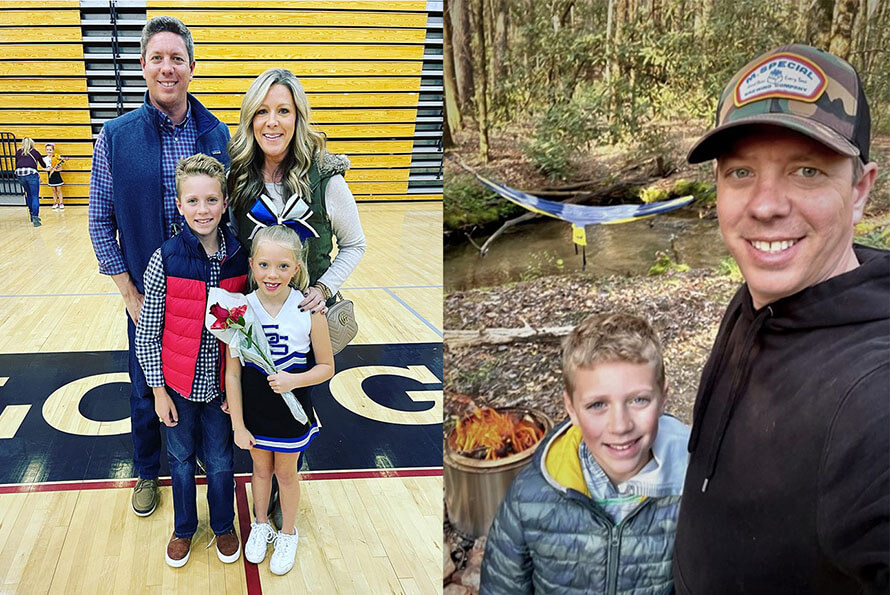 If you could star in any movie or tv show, what would you choose?
That's a tough one, but I'd probably have to say LOST. I really enjoyed the show, especially at the time when it was something where you couldn't binge a full season overnight. Not to mention getting to film in Hawaii for a few years doesn't sound too awful.
To find open positions at Acceleration Partners, please visit our Careers page.
To learn more about how our top-notch account team can help your brand, contact us.
Author: Teagan Fast