 Working from Home with Kids? How to Adjust to your New Reality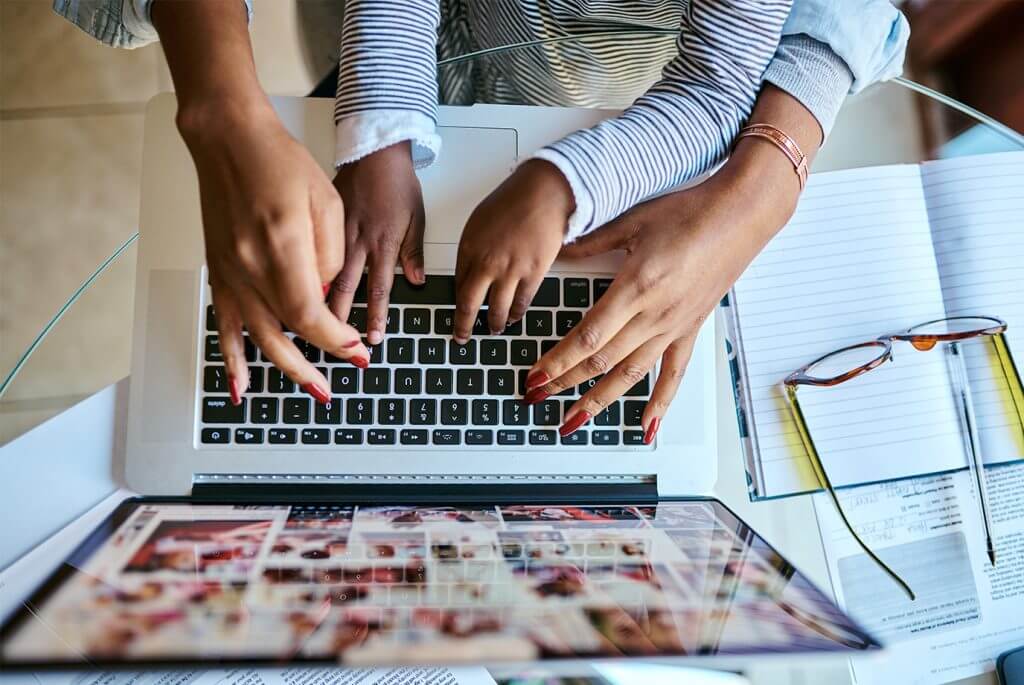 Working from home (or WFH as many call it) isn't most people's norm. If you're a working parent in a traditional office, you are probably used to enjoying some kid-free quiet time during your daily commute, then spending the day tackling your to-do list and chatting with your coworkers.
But as social-distancing forces school closures and remote work wherever possible, many of us face the new reality of working from home while our children try to be our over-eager coworkers. COVID-19 has us stuck inside with just our kiddos and our suddenly sticky laptops.
As a full-time remote employee with a baby who's often home sick with daycare germs, I know from experience that it's possible to work in a packed house—it's just going to look different from what you're used to.
Here are some tips to help you adjust:
Plan around your kids – You might be the boss in your office, but your children are now the boss of your remote work schedule. Prioritize your day so that you can tackle your most important to-dos when you know your kids are either best-behaved or napping. If you have a partner, make sure to compare your next day's schedules each night and determine who absolutely needs to block certain times off for work, then plan to provide childcare in shifts.
Throw out the notion of 9-5 – When building your schedule around your kids, you might find it impossible to keep your normal hours. With your manager's approval, construct a new daily schedule of time blocks that maximize your productivity. Your new eight hour workday could mean 6am-9am; 11am-1pm; 3pm-5pm; 7pm-10pm, with breaks to parent in-between. Blocking off separate times for both childcare and work is the best way you can manage both roles effectively. The exact schedule will look different for everyone, but as long as you and your manager are on the same page, you can stick to the system that works for you—and your little ones.
Communicate – Be as transparent with your coworkers as possible and let them know where you need extra support. Start a group chat via Slack or Google chat and give a heads up when you're planning to step away to put your baby down for a nap or play a boardgame with an older child. Be sure to offer support to your colleagues in exchange—we are all in this together!
Create a routine – Try to emulate your child's regular school routine as much as possible. This is challenging, but most kids find comfort in structure, so establishing even a basic imitation of their regular school day is key. Something as simple as scheduling homework in the morning followed by an hour of free time before lunch is a great starting point. Writing down the day's activities will also help when scheduling parenting shifts. If you and your partner are consistent about the timing of the next bottle, diaper change and nap, it'll be that much easier to hand the baby off to take your next work call.
Put down the cleaning supplies – With recent pandemic news, everyone is clutching their Clorox. You might be tempted to clean constantly now that you're home. However, you can't provide full-time care, work an 8 or 9 hour day, AND keep an Instagram-worthy home. Plus, with little kids running around, no matter how many times you wipe that countertop, you'll likely need to do it again 30 minutes later. Instead, set aside time after the kids go to bed to clean up from the day. Save the laundry for the weekend.
Enjoy the extra quality time – Yes, there will be times you can't hear yourself think as Baby Shark blares on repeat, but working from home with your kids will also provide times to squeeze in an extra snuggle or hear an adorable one-liner that you'd otherwise miss. Try to embrace these moments through the craziness—and remember, it won't last forever!
Being a working parent may be more complicated now than ever. But if you plan ahead, communicate and create workarounds, you'll be best prepared to conquer the day. Adjusting your schedule and most importantly your mindset will help alleviate the added stresses and even find some joy in your new work environment.