 LATAM Spotlight: Affiliate Marketing in Brazil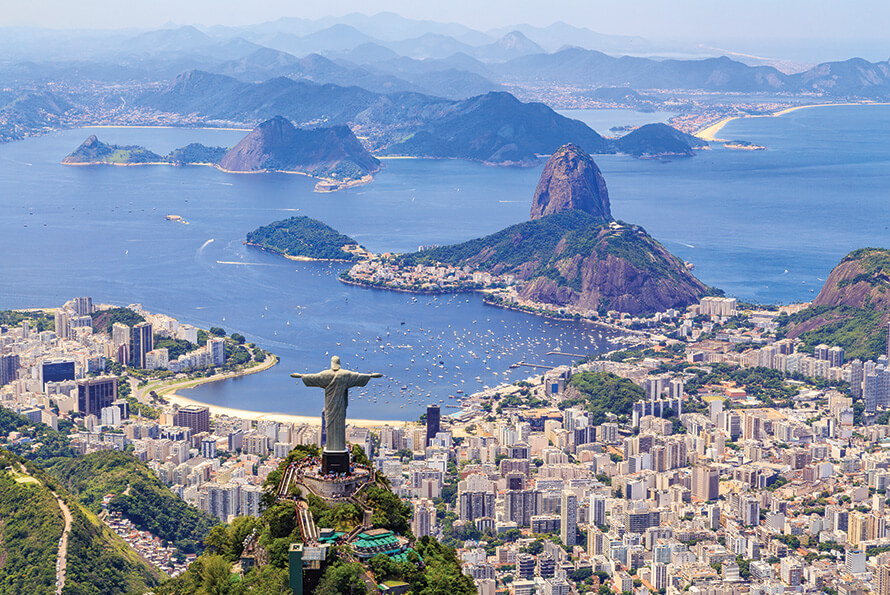 Market Overview
Brazil is the largest country in Latin America (LATAM), home to 214 million people. In recent years, Brazil has become an attractive market not only because of its large population, but also due to its economic growth, as it is the 12th largest economy in the world.
E-commerce in this LATAM country experienced a 27% growth between 2020 and 2021, generating US$34 billion in revenue and a 17% increase in order volume—reaching an impressive US$96 average order value (AOV). While the main reason for these e-commerce increases was due to the COVID-19 pandemic, recent data shows that this consumer behavior is likely here to stay, with Brazil projected to generate almost US$40 billion in revenue by the end of 2022.
There are different reasons for why Brazilian consumers shop online, with the top reasons including:
73% – Convenience (Consumers are leaning into staying home versus going into a store)
52% – Promotions (With free shipping, discounts and loyalty programs, online shopping is an attractive option)
47% – Saving Time
38% – Fast Delivery
It's clear that e-commerce trends in Brazil are heavily impacted by the ease and flexibility online shopping provides. Let's take a closer look at consumer behavior trends impacting current e-commerce:
Consumers in Brazil use mobile shopping, with 65% of the orders happening on mobile devices in 2021, and only 35% are from using a desktop computer.
Brazilians consumers rely heavily on search engines, social media, and store websites to find what they are looking for.
Top preferred payment methods: credit cards, mobile/digital wallet, debit card, postpaid and bank transfers, with Buy Now, Pay Later affiliates having grown 100% in 2022. Payment platform PIX is the fastest growing payment method used for ecommerce purchases.
The top-selling categories (in order volume) are fashion, beauty, health, foods/beverages and household utilities.
Affiliate Marketing in Brazil
Affiliate marketing in Brazil is not a highly-explored channel, but it is still ahead of any other Latin American country and starting to close the gap with Europe. Due to the pandemic and marketing strategy changes (with brands focused on driving better ROI), companies have become increasingly interested in the affiliate channel and its enticing CPA model.
As there are still some knowledge gaps—specifically around how the CPA model works—it's imperative for brands looking to launch or grow their affiliate program in this region to provide extra support when onboarding partners and be flexible when negotiating with them. Brands should be open to hybrid models that can include conversions higher in the funnel, such as clicks or leads (CPC and CPL), or flat fees. This flexibility will build stronger partnerships for brands within this growing region.
Within the first six months of 2022, there was a 45% growth in affiliate marketing sales compared to the same period in 2021. Amongst the product categories, clothing was the top sector with the most sales generated by affiliate marketing (34.8%), followed by department stores (16.3%), electronics (12.5%), beauty (7.4%), home decor (7.2%) and health & wellness (6.8%).
In recent years, there has been more adoption of loyalty programs, coupons, cashback and deal websites—not only because Brazilians like deals and discounts, but also due to the financial strain effecting this country and the world market as a whole.
Along with these types of partnerships, it's important to include content, mass media and influencers in your affiliate marketing strategy, as Brazilians spend over 10 hours online daily (3 hours longer than the global average), and 40% of internet users have made a purchase after an influencer recommendation (the average globally is 18%).
Some of the biggest partners in Brazil include:
Adapting Your Affiliate Program to Market Nuances in Brazil:
Business Etiquette in Brazil
In Brazil, business hierarchy is strictly followed with information flowing in a structured way and key decisions being made at senior levels. It is advised to understand the organizational structure, which will help develop any potential relationship with local partners.
For meetings and calls, a best practice is to ensure that there is always an agenda. And while not mandatory, punctuality is also well received. In social settings with local partners, however, brands should factor in delays.
Communication in Brazil
As only 5% of the population (around 10 million people) speak English, with only 1% being fluent, local businesses prefer to use Portuguese for all communication. While many brands might lack the language support needed to build and maintain partnerships globally, partnering with an agency like Acceleration Partners gives brands access to teams who operate in over 40 countries and are fluent in a collective 20 languages—we provide boots-on-the-ground support and a deep understanding of regional nuances.
The main communication channels used in Brazilian business are emails and conference calls, and depending on the relationship, text messaging on Whatsapp. Written or verbal communications have a casual, informal tone to them. Brazilians are welcoming people, and they will ask about you and your family when making small talk and engage in conversation when something in common is discovered.
Local Holidays and Observances in Brazil
January 1st – New Year's Day
February/March – Carnival
March/April – Easter weekend
April 21st – Tiradentes Day*
May 1st – Labor Day
June – Corpus Christi
September 7th – Brazil Independence Day
October 12th – Our Lady of Aparecida Day / Children's Day
November 2nd – Day of the Dead
November 15th – Republic Proclamation Day
December 25th – Christmas Day
*Day to honor Tiradentes, who was a martyr of Brazilian independence 
Key Shopping Events
June 12th – Valentine's Day
2nd Sunday of May – Mother's Day
2nd Sunday of August – Father's Day
October 12th – Children's Day
Day after Thanksgiving – Black Friday
December 25th – Christmas Day
As affiliate marketing grows across the LATAM region, Brazil continues to offer excellent opportunities for brands looking to expand their affiliate programs.
Author: Isis Miyaoka