 Employee Spotlight: Martin Upton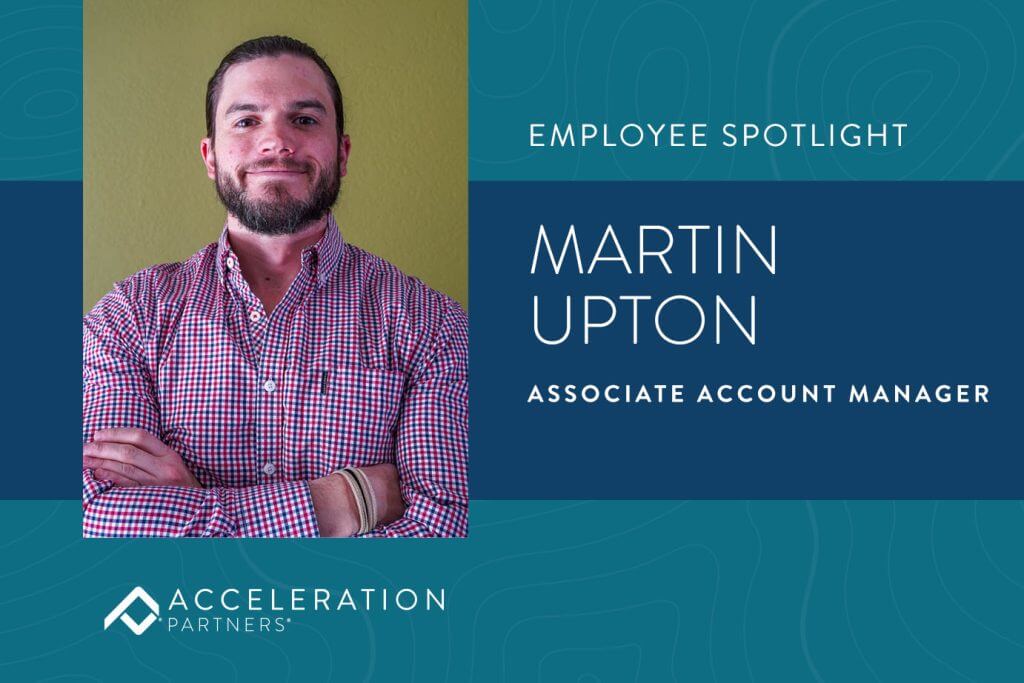 Can you tell us more about your role at Acceleration Partners as Associate Account Manager and what that involves?
I sit on our key accounts team and get to support some great clients. My day-to-day involves a good bit of reporting, as well as pulling important strategic insights from those reports and communicating them to the client in easy to digest stories.
I also connect with quite a few partners on a weekly basis to screen them for unique opportunities that might be suited for my clients.
In your role, which aspects do you enjoy the most?
Not going to lie, I like the holiday madness.
What attracted you to working at Acceleration Partners?
Originally it was the remote work environment, bring-your-own-device, and unlimited PTO. Now that I have been here for a while, I can easily say my favorite part is the great people I get to work with every day.
Having worked in affiliate marketing for almost three years, what excites you most about the industry?
I believe that affiliate or partnership marketing will absolutely eclipse traditional digital marketing in the years soon to come.
What's the best piece of career advice you've been given?
Negotiate everything!
As a fellow Denver employee, what's your favorite thing to do/see in the city?
Ace Eat and Serve restaurant is probably my only favorite thing to do IN the city. Most of the time, I am in the mountains hiking, mountain biking, camping, snowboarding, or climbing.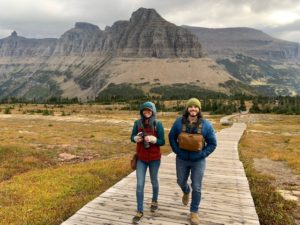 What is something about yourself that might surprise people?
I almost became a river guide when I graduated college instead of joining the corporate world.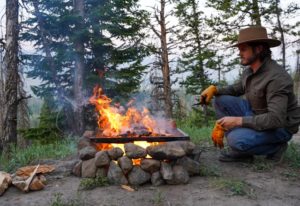 To find open positions at Acceleration Partners, please visit our Careers page.
To learn more about how our top-notch account team can help your brand, contact us.