April 1st 2020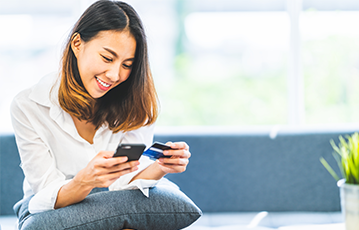 These are extraordinary times as we are challenged in both our business and personal lives, adapting to the changing situations locally and globally.
With nearly 200 employees worldwide, we are ensuring that our teams are safe and equipped to handle a changing environment. We already work remotely, so our teams are getting on with business and supporting our clients through this time.
Flexible support for our clients
We are flexing our skills and resources in many ways to help our clients:
Pivoting focus on products that are in demand right now, moving away from those that are not
Some clients have had to reluctantly scale back their affiliate marketing due to pauses in trading; we are supporting them to do this in the least impactful way
Preparing for the "bounce back", and ensuring our clients' programmes are ready for when their market picks up again
Supporting clients with global affiliate programmes to understand regional market changes. Launching, elevating and reactivating in the right places at the right time.
Partner development
Our partnership team are busy discovering new opportunities for our clients.  Adspend is reducing in other digital channels, yet affiliate marketing remains strong. We are helping new partners get on board with affiliate programmes.
Some affiliate partners are looking to funnel their traffic into new products, services and brands. Our partnership teams are picking up on these needs and supporting them to do so.
Content creation
We are creating content to help our clients and partners adjust to these challenging times. This includes best practice for remote working, how to adjust to working at home with kids and more.
In this challenging period, you may need additional support, consultancy, direction or simply someone to bounce ideas off.
We're here to help you with that so get in touch with our friendly team today!