Share the Blurb Love & Earn $10
We have a sweet deal for our affiliates this Valentine's Day. We've just added a new feature to Blurb's affiliate program to give Blurb affiliates one more way to earn commissions. Share the Blurb love and earn $10 every time a fellow affiliate you referred joins Blurb's affiliate program.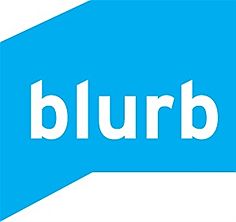 Here's how it works:
1. Invite your website-owning and blogging friends to join Blurb's affiliate program.
2. Make sure to use your affiliate coded link (more on that below).
3. When your referred affiliate friends are approved into Blurb's program, $10 will be credited to your affiliate account.
Text Links to Earn $10 for Every Approved Affiliate!
ShareASale creates the affiliate-coded link for you to use when inviting your friends to join Blurb's affiliate program, so that we're sure to credit you $10 when they're approved.
Here's a link ready for you to use with your affiliate-id already embedded:
<a href="http://www.shareasale.com/r.cfm?b=284539&u=196708&m=31260&urllink=www%2Eshareasale%2Ecom%2Fshareasale%2Ecfm%3FmerchantID%3D31260&afftrack=">Join Blurb's affiliate program!</a>
These links are found here https://www.shareasale.com/a-getmerchantcode.cfm?merchantID=31260 under Two Tier Text Links.
Not yet a Blurb Affiliate? JOIN NOW for more exclusive offers!